There's only a week left until Persona 3 Portable goes on sale in Japan and it's managed to get a Famitsu score of 8/8/8/8 (32/40) which is just one point short of the original PS2 game which got 9/8/8/8 (33/40). I don't know the details since I don't have access to better shots of the reviews but according to 1up.com's translations, it's fairly much the same story wise while the major changes take place with the S. Links.
Anyway, since Atlus doesn't have its own pre-order goods or limited edition as usual, I thought we would take a look at what the shops have to offer to draw in the customers…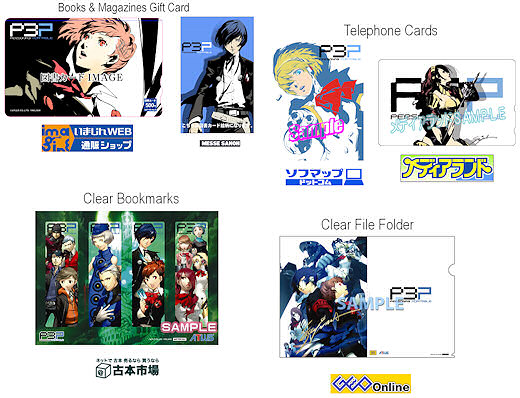 Now we know why Junpei was red in the face and speechless in Tartarus – Mitsuru looks quite stunning in that new high leg "armour", doesn't she?