Good news, 5cm fans! Kodansha Comics has just revealed (photo by @to_aru_oni) at this year's Anime Expo 2018 that, the second novel of Makoto Shinkai's 5 Centimetres Per Second will be officially getting an English treatment by Vertical Inc.
To quickly summarise, "One More Side" is written by Arata Kanoh offers alternative perspectives of 5cm under supervision from Makoto Shinkai. I really never did get round to translating it so good news for those who have been waiting for it.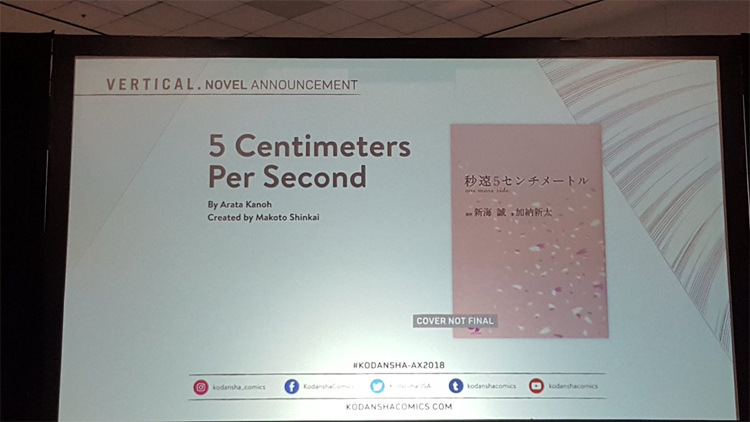 It doesn't look like they're planning to translate the first novel which was really how the Anime film started off as but, you can still read my fan translation in my archive.