Valkyria Chronicles 4 Platinum Trophy Guide
Not long ago I reviewed Valkyria Chronicles 4, the latest and long awaited new entry to Sega's popular VC franchise and I enjoyed it so much I decided I'd write a guide for platinuming it.
I'm sure there are already plenty of videos that show you how to 1 turn missions for S rank (or "A" in the case of localised Western copies of the game) and, there are probably plenty of sites and forums that list the locations for aces that drop weapon/tank parts too so I won't go into detail about those parts of the game here. Instead, here are some tips.
Please note some of the names I use here are unofficial translations as the guide was written with the Japanese version of the game. There are also some major spoilers after the first playthrough section so be warned.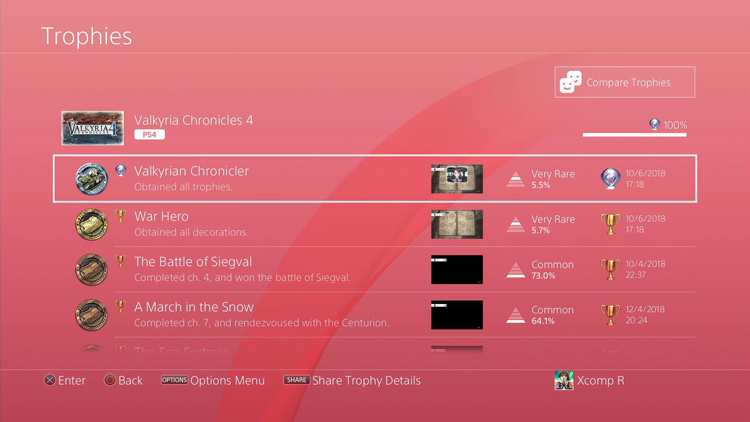 First Playthrough
You will want to make use of all squad members, don't just stick to your favourites. Using CP on your squad members raises their rank and you will want to get them as close to corporal rank as possible. This involves each member using a total of 40 CP which will make the War Correspondent and War Hero trophies easier to obtain later.
Also, try not to rush missions. S(A)-rank missions by all means but just not in 1 turn so that you defeat as many enemies as possible. It hasn't been confirmed yet but, at some point in the game you start receiving bonus weapon rewards after missions and this just might be what you need to do get those rewards. It will make obtaining the Arms Racer trophy easier as some of the weapons can only be collected this way.
Military Exemplar - Learned all orders. (Silver)
This trophy is very much similar to the Orders trophy from the remaster of the first game.
To get all Orders, visit the Mess Hall every time you finish a mission and it will get to the point where the characters will just say, you've been using Orders well. At that point, all that's left is leveling up all unit types to around 20 before you get the remaining ones.
You'll need to max out all their levels to 30 for the True Rangers trophy anyway so it's the random Orders you get after missions you need to focus on.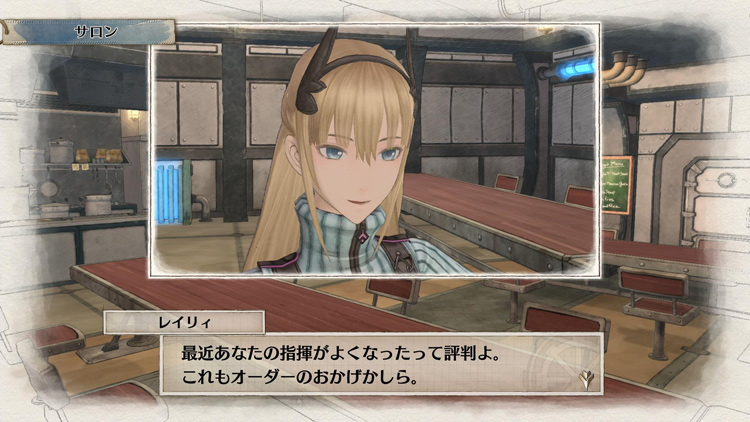 Wrapping Up (
Major Spoilers

)

The rest of this guide presumes you've already beaten the game so don't read ahead if you don't want the story spoiled for you.
Our War's End - Kept your promise with Riley Miller (Silver)
You could say this is the "true" ending to the game which you can't get until you've beaten the game once.
To get it, purchase the "Hot Springs Battle" mission from the infirmary. After completing that side mission and viewing all the cutscenes, view the aurora event that gets added to chapter 13 too. You'll then be able to replay chapter 18 where you have a new option to finish the mission in 2 turns. After that, you'll be able to view the happier ending.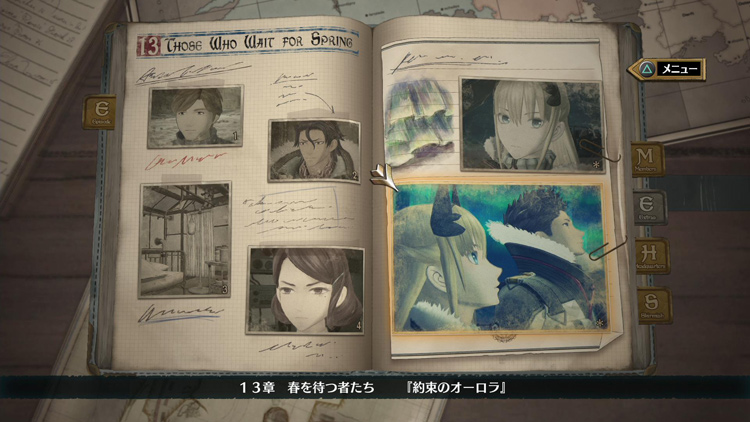 Arms Racer - Obtained all infantry weapons (Silver)
Most of the weapons you need are from research but also from ace enemies from various missions (there's a Japanese list on NaviPan Blog). However, some are also random rewards so you're going to need some luck and patience to get them.
The first and most easiest way is to visit Karen in the infirmary. She'll give you a random weapon in exchange for bonus points you earn from missions (in other words, "gacha") and, I found the roll rates are actually quite good compared to something like collecting all Blades in Xenoblade Chronicles 2. Or I was just lucky.
The second and most time consuming way is via missions.
The conditions aren't yet known at the time of writing this guide (at least not from the wikis I've come across) but, it looks like you might have to defeat a certain enemy unit during a mission before you qualify for the rewards. This doesn't seem to be limited to bosses or ace units so it might actually be a random enemy. Afterwards, Mary from the Centurion will reward you with a number of random weapons. Speculation also suggests the rank of the rewards depend on how far your weapons have been developed e.g. if you've maxed out development for sniper rifles then you're more likely to obtain rank 5 sniper rifle rewards.
In other words, if you stick to those 1 turn strategies then you probably won't get anything because you'll most likely won't be gunning down enemies. Maybe it's Sega's way of making people take their time and appreciate the game more but, it's best if you defeat as many enemies as you can before S (A)-ranking a mission.
It might be worth saving just before finishing off a mission so you can reload until you get a weapon you don't have. I didn't get to the point where I had to resort "scum saving" but, the toughest weapon to get (and for many others it seems judging by comments I've read) is the rank 5 sniper rifle "LF Wasp No. 11R". Supposedly there is a rank 5 gacha available in the infirmary to get this weapon but it never did unlock for me. In the end I got lucky and got it while hunting for the ace that had the "ZM SG 4(e)" sniper rifle in chapter 13, Liberation.
Guides claim the sniper rifle also drops in chapters 15 and 17 but it never did for me. Probably because I S-ranked them in 1 turn so I didn't defeat many enemies.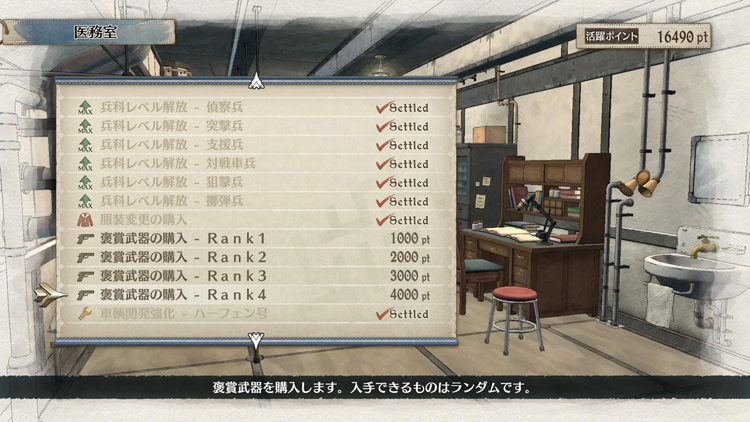 Squad E, All Present - Recruited all squad members. (Silver)
You'll probably unlock most of the squad members if you play through everything that becomes available. The only member I was missing was Eileen.
You will also have to resurrent Raz and whoever you chose to sacrifice during the first playthrough. To resurrect him, you must complete the first hard skirmish mission, "Malice in The Forest". After that you'll have a cutscene added to chapter 13, "A Reminder of Dad". Once you've viewed that you can resurrect Raz.
After that, you can view the last chapter with the ending roll that lists soldiers who survived to get this trophy.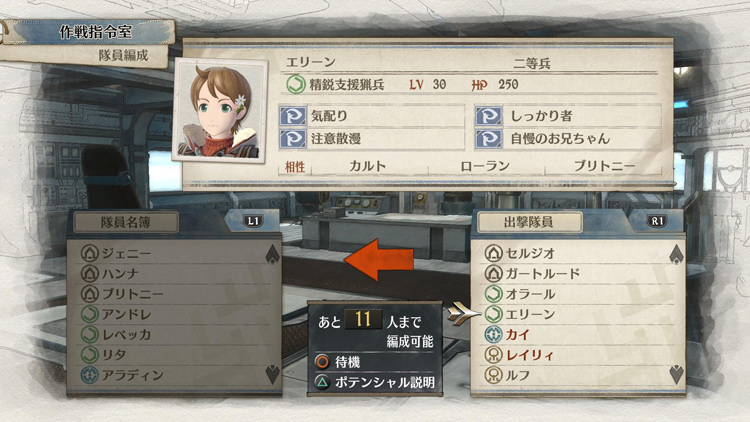 Otherwise the unlocking conditions for members are as follows:
| | |
| --- | --- |
| Eileen | Complete a mission after Kurt has been knocked out and recovered. This was the only member I was missing. |
| Gertrude | Save up 1,000,000 DCT. You shouldn't even need to farm for this and you need this much DCT to earn the War Profiteer (Bronze) trophy anyway. |
| Simon | Defeat 250 enemies. Again easy unlock. |
| Mabel | After clearing a certain number of side missions. |
The Empire's Worst Nightmare - Obtained S rank in all missions. (Gold)
War Correspondent - Watched all event scenes. (Gold)
These trophies pretty much go hand-in-hand with each other since you can't S rank side story missions without unlocking them first.
To unlock side story missions, at least one squad member who is part of the story must have corporal status. To achieve this, you can play the very first skirmish mission, Suburbs of Milt. Simply select the member of the team then tap the touch pad to end the turn quickly (you don't even have to confirm this way). You'll have to use 40 CP for each member to rank up all the way to corporal from the starting private rank which is roughly 4 turns. 20 CP will get a member to private rank status.
If you followed my advice for the first playthrough and didn't stick to favourites this shouldn't take too long.
Some of the missions marked with a * requires members that aren't part of Claude's Squad E. You will have to view the extra cutscene "The Navy Joins" in chapter 18 so that members of the Centurion join you. Crystal from Minerva's Squad F will need to be resurrected too if you haven't already done so after the first playthrough.
For members who are already corporal rank or higher and also members from the navy who have special ranks, their rank won't change so you will just have to keep count or keep repeating the above until a message says you've unlocked a new side mission.
| | |
| --- | --- |
| That Which Never Changes | Kurt, Roland, Eileen |
| Soothing Those in Grief | Godwin, Rosetta, Nico |
| Toiling in The Shadows | Aladdin, Leonhart, Neige |
| Easy Platoon's Problem Child | Simon, Viola, Emma |
| Lonely Soldiers* | Ruf, Schshotz |
| Pride, Faith and Mistakes | Fleur, Rebecca, Mabel |
| Different / Identical | Zaiga, Gertrude, Vandi |
| Girls Talk | Millenia, Britney, Rita |
| Strive for Freedom | Azusa, Scott, Nord |
| Aid in Many Forms | Dan, Ourard |
| The Pride of Fox Platoon | Ronald, Ryan, Kaigelu |
| The Masked Girl | Stanley, Fairy, Jenny |
| A Mathematician's Love | Hanna, Yarshoff, Eva |
| Bad Luck, Good Luck | Odin, Lily, Jimmy |
| The Debtor's Calamity | Jester, Teresa, Connor |
| The Navy's Spirit* | Brian, Sergio, Andre |
| Chivalry of The Heart* | Minerva, Crystal |
Martyr's Courage - Triggered a Last Stand 15 times (Bronze)
I never managed to get this during my playthrough while S ranking missions so I had to spend time on this separately. I chose the Challenge Skirmish, "True Battlefield" because maxed level units are almost like paper without the Order that grants a defence buff...
If you want to get this done quickly you can use the Encouragement Order to boost a unit's SP before letting them fall in battle. This way there is a bigger chance of Last Stand triggering. When it does trigger, choose to entrust and they will boost the nearest unit's SP so that you can continue triggering it.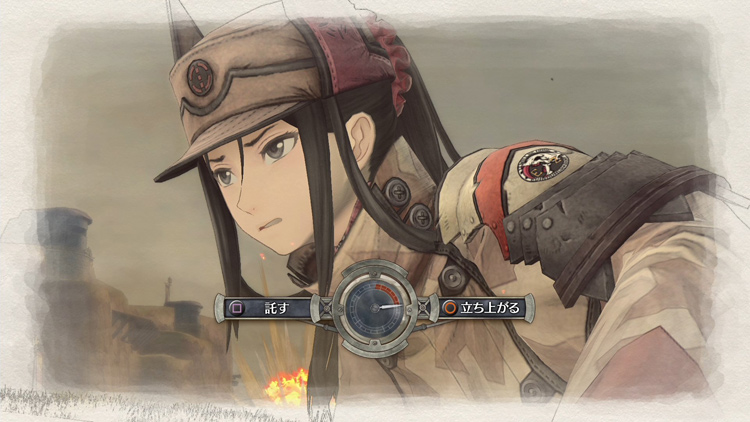 War Hero - Obtained all decorations (Gold)
This was the last trophy for me.
After doing everything above and collecting all weapons/tank parts, you will probably still be missing 1 medal and unfortunately the last medal is similar to the complete all squad member profiles trophy from the VC Remaster. You're going to have to spend time getting all squad members to at least corporal rank using the same method described for the War Correspondent trophy above. Difference is, you can ignore the members that don't have status changes such as those from the Centurion.
By this point I had around 37 members to rank up so this took a while to grind... If you use the CP bar to keep track and stick to 10 CP per turn, it shouldn't be too hard to keep count. Again, if you followed my advice during the first playthrough this shouldn't be as bad for you.
Or, you just don't bother with this trophy and wait til you feel like replaying the game again some time in the future so you can rank up members the proper way.
There's also one medal that involves the dog Ragnarok coming to the rescue instead of the medic Karen. It randomly happens when you rescue a fallen comrade but, you shouldn't have problems getting that medal.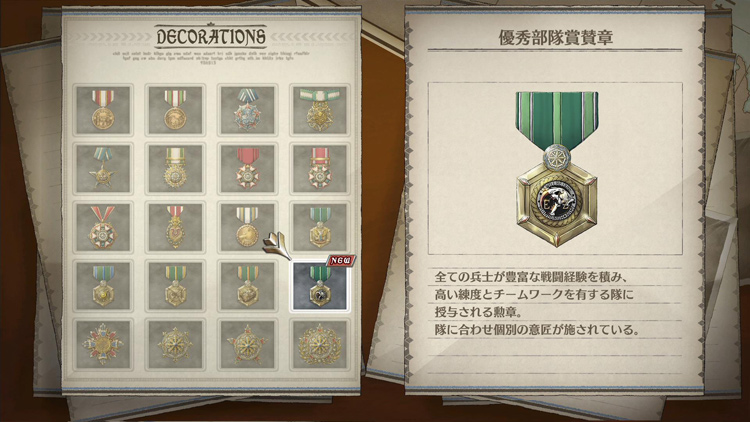 For the record it took a total of 63 hours to obtain the platinum trophy.
I don't think it's hard, just time consuming thanks to how easy it can be to 1 turn S-rank missions and the random weapon rates aren't that bad. It's down to whether you have the time or patience but the side missions are good fun to playthrough and watch.
Have fun and good luck with the weapon drops!