A Look at Makoto Shinkai's 15th and Ranma 1/2 30th Anniversary Stamp Sets
Came by this Makoto Shinkai Works 15th Anniversary stamp set while browsing around the Comix Wave website news section and ended up pre-ordering it through Whiterabbitexpress.com. Limited edition Anime/game themed stamp sets from Japan Post is nothing new apparently - something you'd probably won't see here in the UK often.
There's actually a non-collector's Your Name stamp set too which includes a letter set and stickers but... I felt there was nothing special about it because the artwork's pretty much been re-used for all the Your Name merchandise I've seen so far.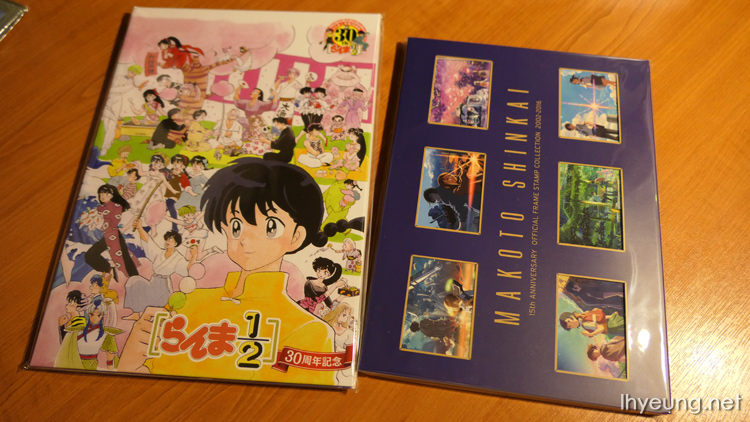 Makoto Shinkai (Works) Debut 15th Anniversary
This 15th Anniversary stamp set was more special since each stamp marked a different Shinkai movie. And you could say an artbook that features a digest of each movie.
With the sleeve it doesn't look too great. Kind of reminds me of chocolate bar, lol...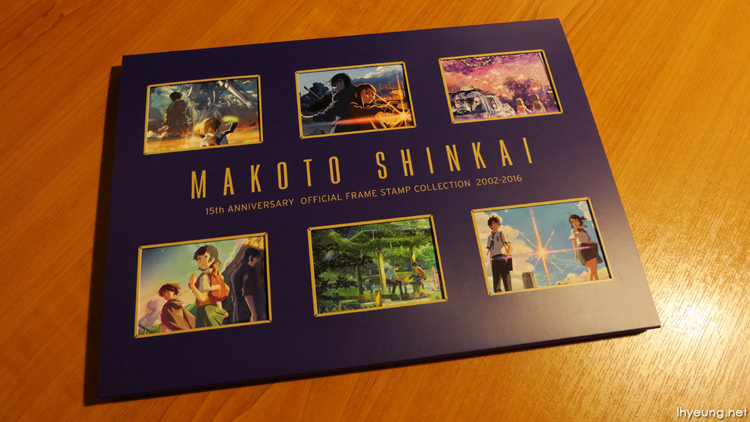 But the actual hardback "Message Book" cover is quite good in full. Good collage layout.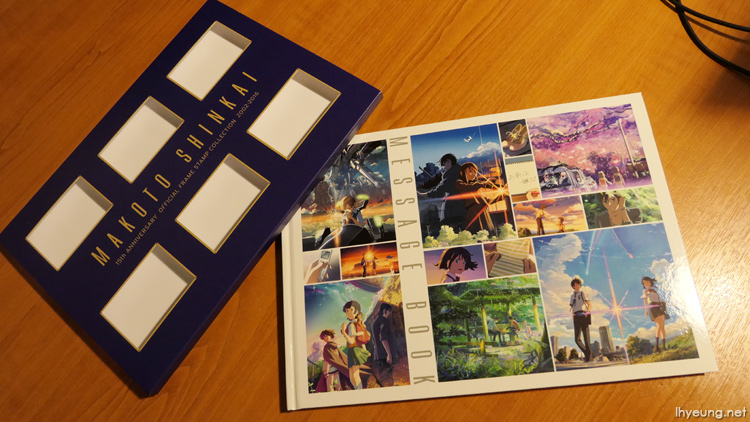 The stamps themselves aren't off much high quality print but I guess the DPI is limited. The choice of scenes weren't too good either in my opinion because I feel the strength of Shinkai's movies lie in the beautiful backgrounds. If they chose scenes featuring the characters and a good background like Voices of a Distant Star, 5cm Cosmonaut and Days Beyond, it would have been a good set.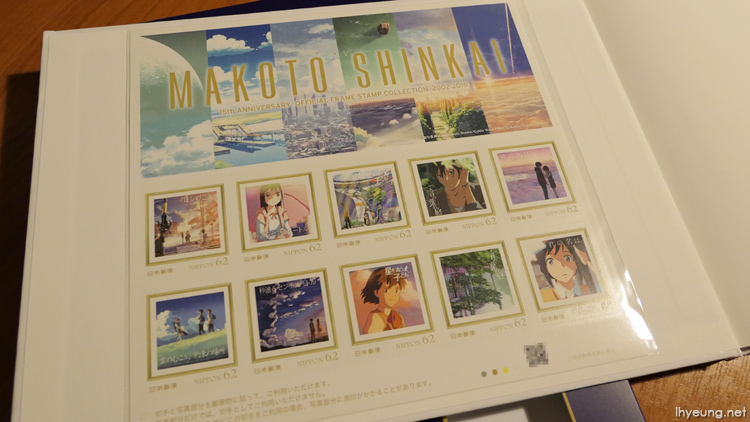 The message book itself isn't too bad featuring key lines from each movie with screenshots but, I feel it could have been better. Maybe one page a plain clean background art followed by a screenshot from the movie on the other.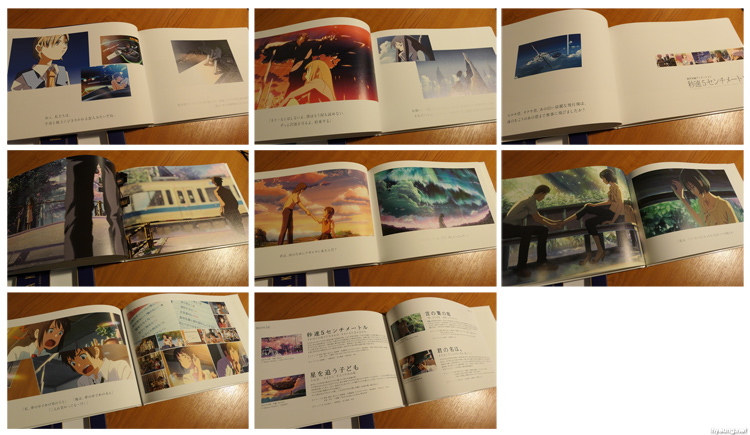 They could have added something else in other than just the hardback filmography book such as maybe art cards or bookmarks. Or even asked Shinkai to create some original art for the packaging instead of using a collage of the movie image posters.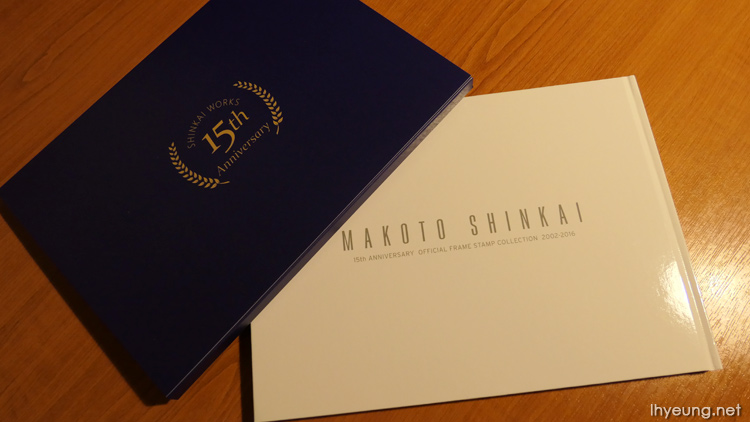 Ranma 1/2 30th Anniversary
Now this was more exciting because I haven't seen any of the art used here. Saw this while browsing the Japan Post site for other interesting stamp sets.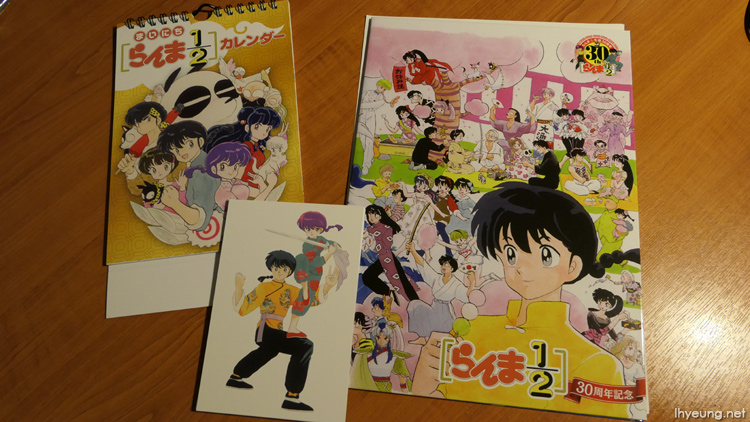 Just look at the art that unfolds on the hard cover case. Really nice. The cover on Message Book above was good but you don't see anything new and original once you open up the book...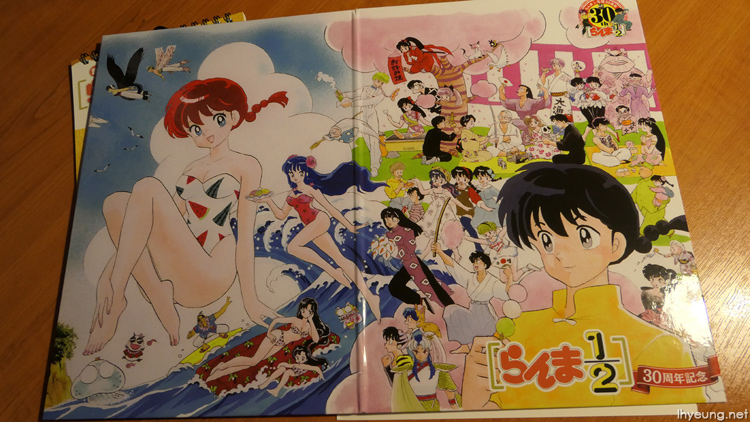 And they don't skimp out on the inside either.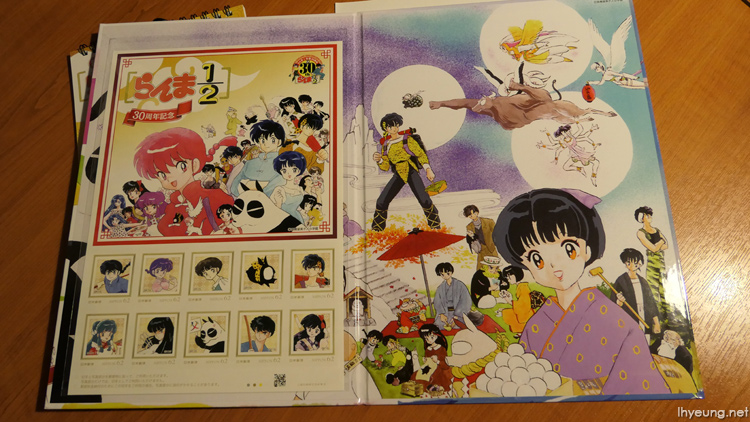 For this stamp set, I think using the characters was a good choice because that was the highlight of the shows.
Ranma 1/2 was one of the early Anime shows that I ended up watching after really getting into Anime and learned about other shows that weren't on TV. Back in the pre-internet days (when it was all dial-up 28.8K, 2KB/s days when streaming video wasn't worth it) Anime wasn't quite as accessible as today.
It's a fun comedy show like most of Rumiko Takahashi's works.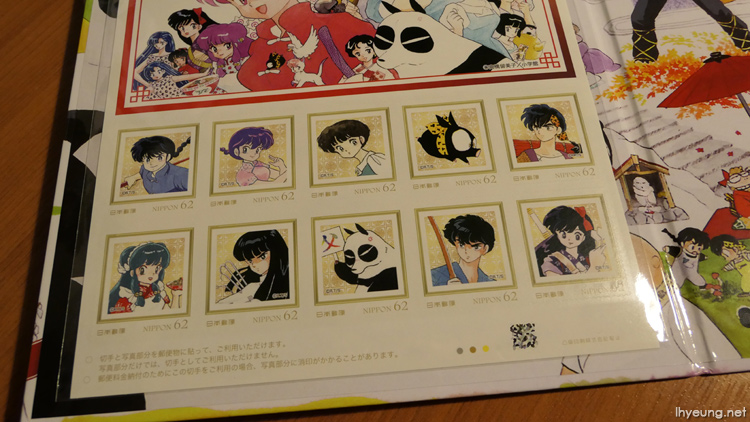 And the extras like these 12 art cards just make the set even better.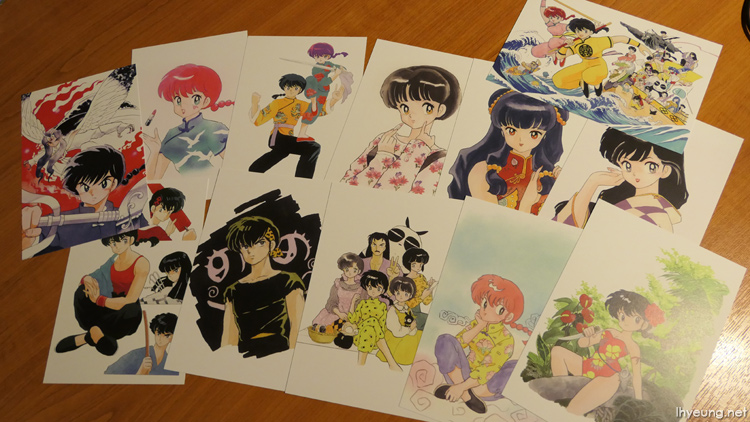 There's also a daily calendar you can use featuring scenes from the Manga.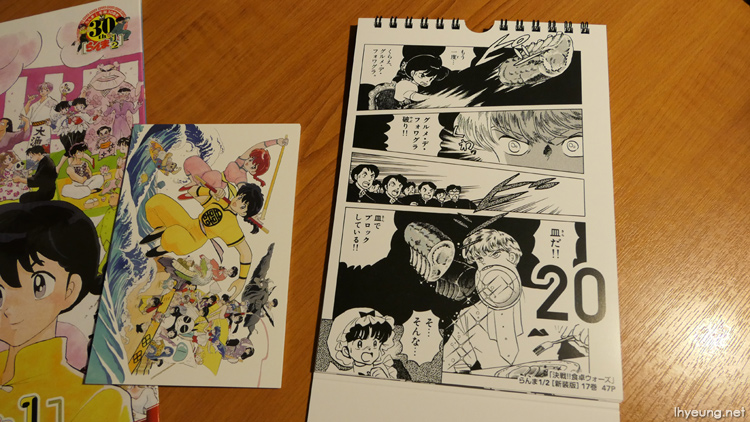 Hopefully we'll see better stamp sets or collectibles for Makoto Shinkai's work but his artbooks hasn't disappointed so far.
Overall, I'd have to say the Ranma wins in terms of new original art and content.