Hong Kong Japanese Pop Culture Stores Re-Visited
It's been 8 years since I last wrote about where to find import Japanese pop culture/otaku Anime goods in Hong Kong so I thought I'd write about it again.
Not much has really changed since that post in 2009 but there are a few new shops I discovered that I didn't mention back then.
Import Japanese goods are pretty much everywhere in Hong Kong. Japan's only a 2 hour flight away after all unlike UK which can be 14 - 19 hours so it only makes sense for the city to import from there.... However, while mainstream merchandise such as One Piece, Gundam and Dragon Ball can easily be found anywhere niche goods can still be tough to find.
Stores don't open until well after noon so, don't bother going out until after lunch time.
With all that said, here's a list you can visit...
Causeway Bay
Sogo (Recommended)
For your niche, raw localised printed media Sogo is still my favourite place to go to. There's an exit that leads directly into the department store from Causeway Bay Station.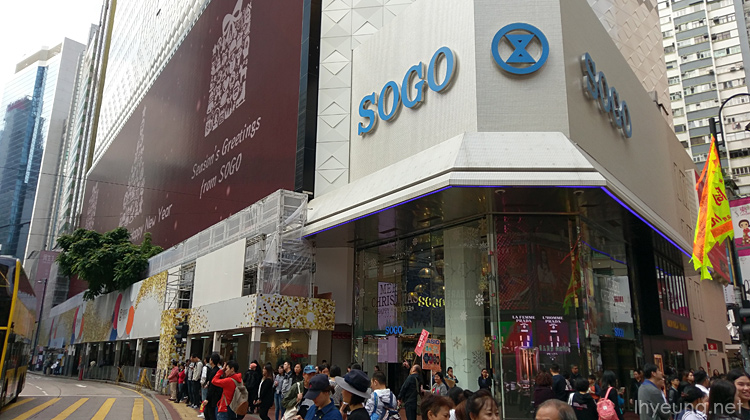 Then you head all the way up to the top floor to find Asahiya Bookstore.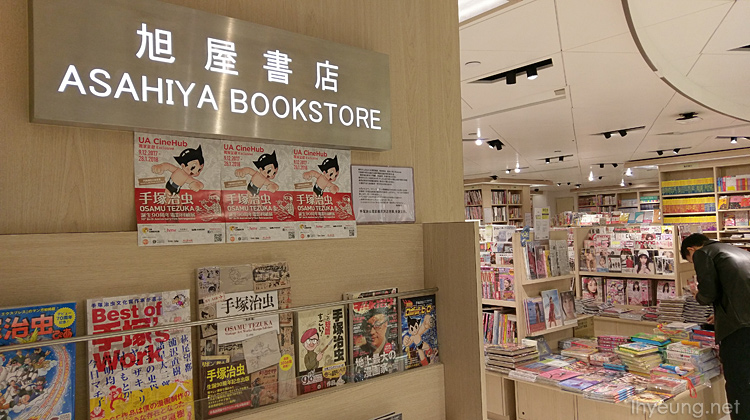 They have a range of magazines, comics, light novels and even art books all in its original Japanese text.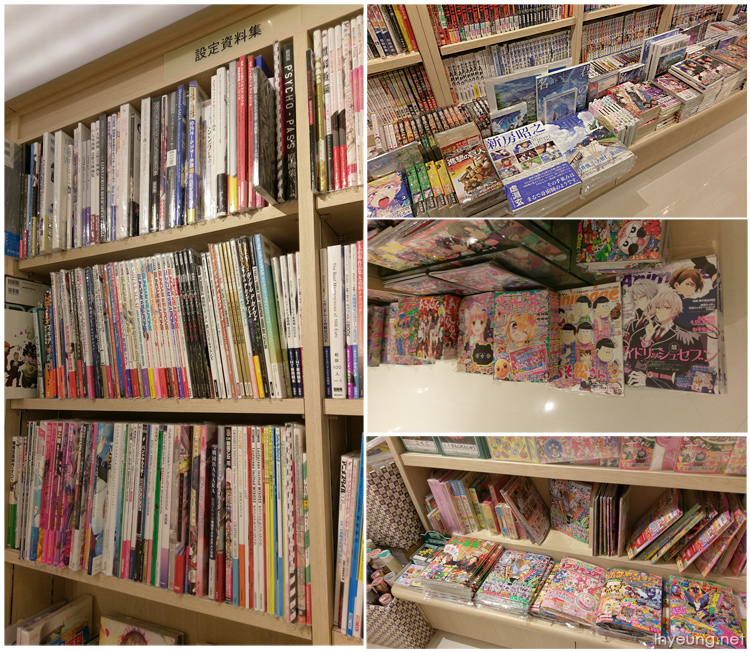 They've changed the store layout since I last visited. They now have a circular shelving area in the centre of the floor where the cashier used to be.
Other than the pop culture goods, you can also visit their supermarket floor to stock up on Japanese food and snacks too. You'll find some products that aren't available in the local 7 Eleven or other convenience stores.
There's another Sogo in Tsim Sha Tsui but don't bother with that one as it only sells fashion and travel goods.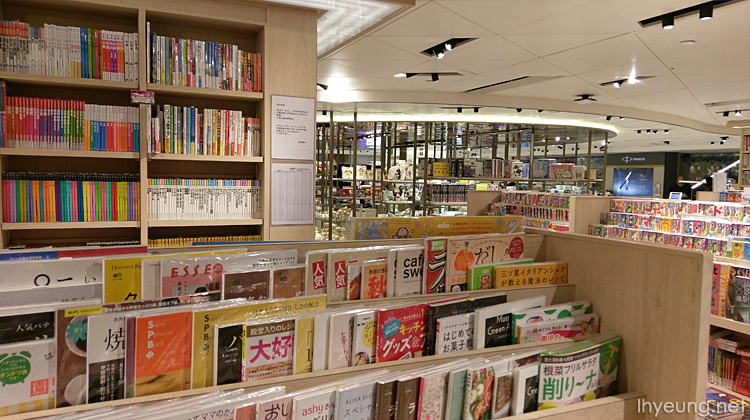 Mong Kok
There's a lot of places selling figures in this area and if you're a computer geek, you can visit the Mong Kok Computer Centre nearby too while you're here. You can usually buy something at 2/3 the price compared to back in UK. I would avoid the cheaper unknown brands which have poor build quality.
You can also visit the "Ladies Market" for bootleg merchandise including tapestry/wall scrolls of popular Anime shows or games.
In's Point (Recommended)
There are quite a lot of figure stores around the Mong Kok area such as the Sino Centre and the CTMA Centre but I don't think either can beat the selection at this place.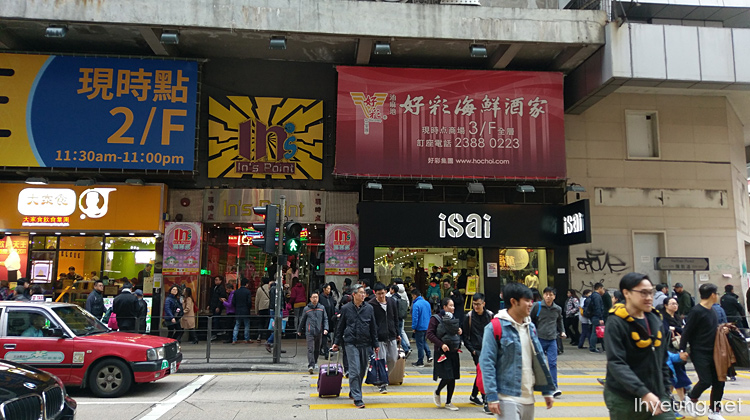 If you go to Yau Ma Tei Station, Exit A2 then go onto Nathan Road and turn left you'll eventually come across it.
There are 2 floors chalk full of figures I didn't see in the other places. Basically they have shelves setup for rent just like in Japan, showcasing a bunch of rare goods people want to sell.

If there's something rare you're looking for you'll most likely find it here.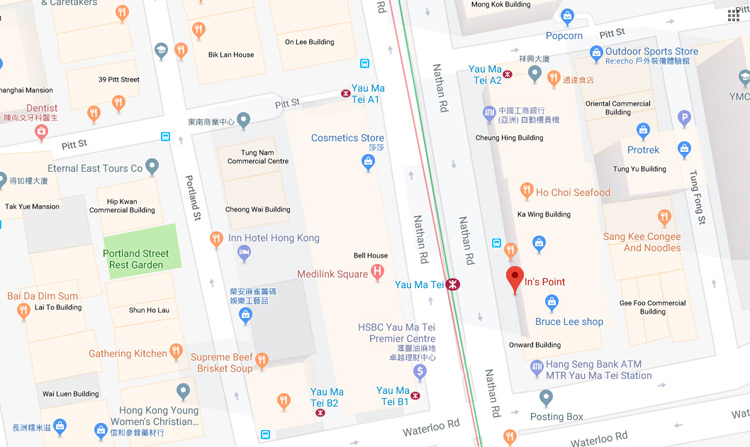 Animate
Didn't know there was an Animate branch in Hong Kong, a very common multi-floor chain department store in Japan that specialises in Anime merch.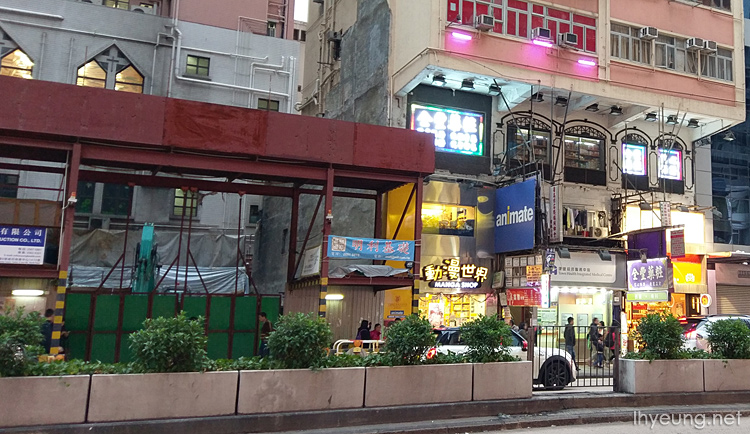 It's quite a walk away from Mong Kok station but also on Nathan Road. If you use the D1 exit then head north in the direction of the Chow Tai Fook jewellery store you'll eventually find it.
This store isn't as big as the branches in Japan with only 2 small floors so there isn't a great selection on display but you won't have to worry about boot leg goods here.
Bare in mind a lot of the goods are still localised (or Taiwanese imports rather...).

With all that said, it will give you a taste of what the Japanese Animate stores are like if you've never been to Japan, with its familiar blue shelves.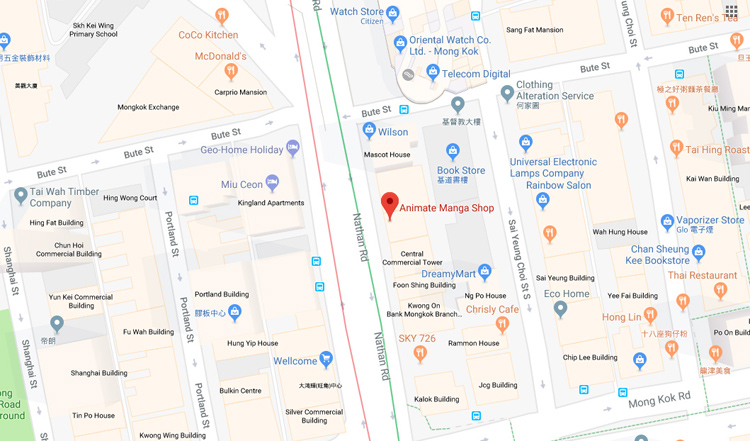 Sino Centre
This place is in betweeen Mong Kok and Yau Ma Tei Station so you can get off at either station. Yau Ma Tei you would get out at A2, go onto Nathan Road and head north in the direction of McDonalds. Mong Kok you would get out E2 and head south in the direction of Starbucks.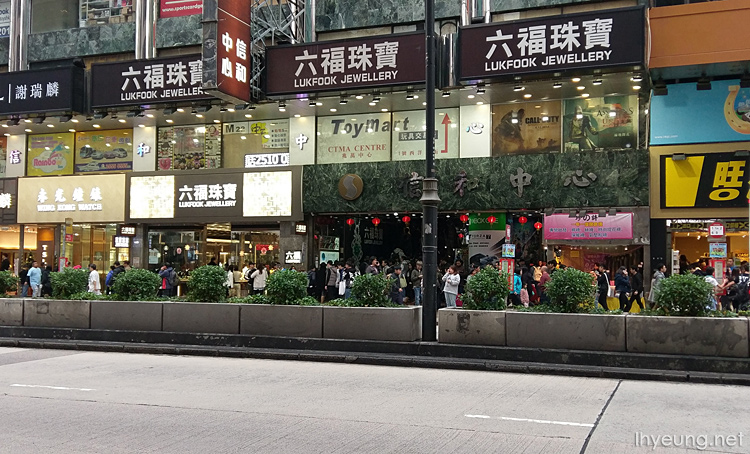 There's a few game and pop culture stores dotted around the place when you head upstairs but I don't think they have as much unique items as In's Point. You'll also find one big store selling a lot of untranslated magazines and books.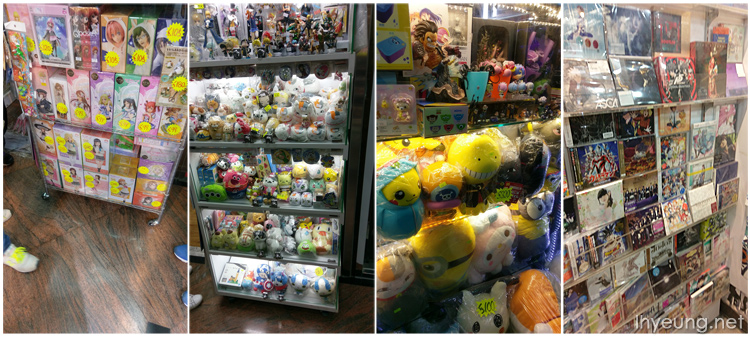 Music fans looking for signed photos of your favourite idols will probably want to visit here.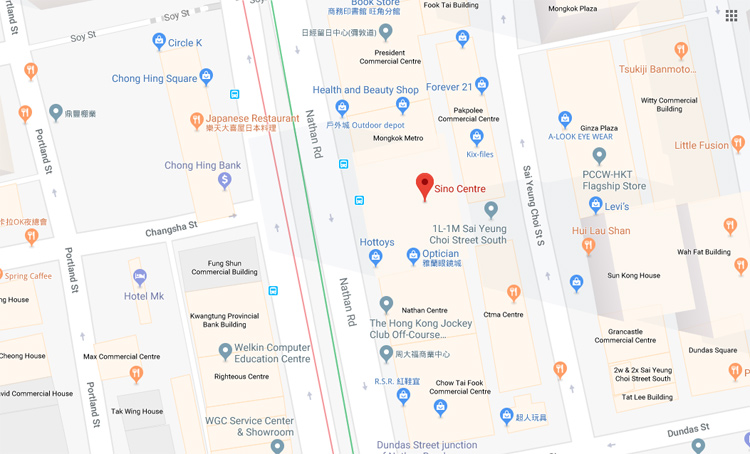 CTMA Centre
This place is just behind Sino Centre. Once you exit, turn left then first left onto Dundas Street. Turn on the first left again and you'll see it.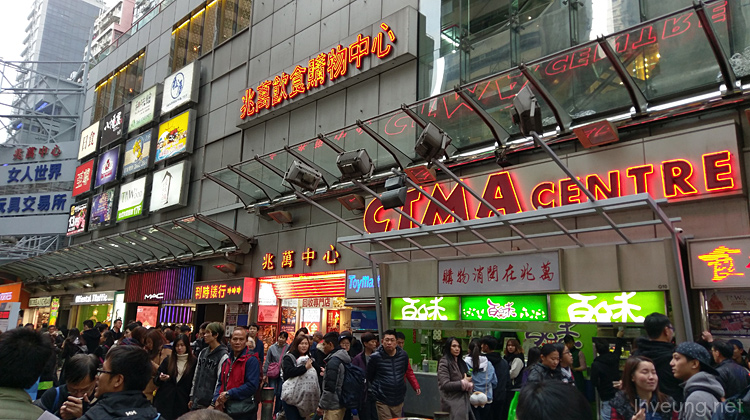 You can find a few pop culture stores if you head downstairs.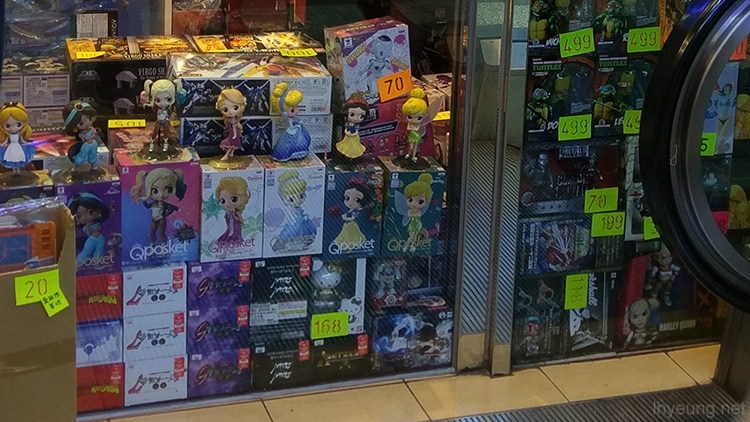 Again, they don't really have much of a selection to recommend this place.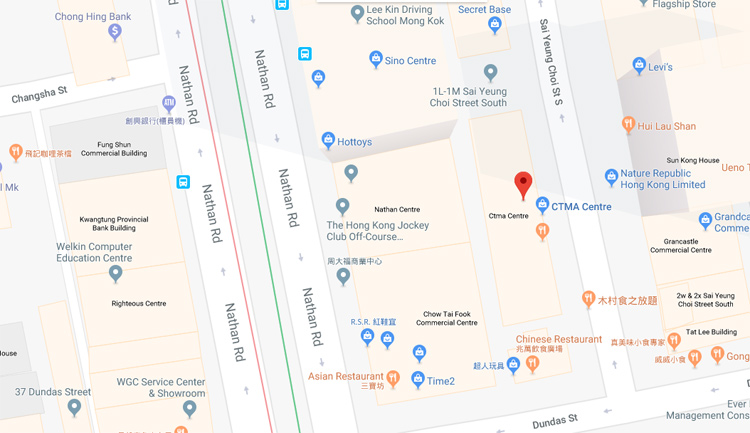 Richmond Shopping Arcade
Exit Mong Kok Station D2 and head along Argyle Street in the direction of the Broadway store and you'll eventually find it next to McDonalds.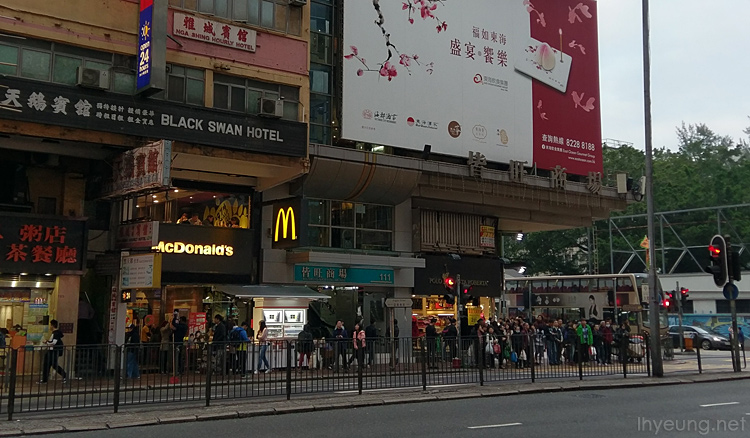 It's quite a cramped place with mostly retro figures and toys.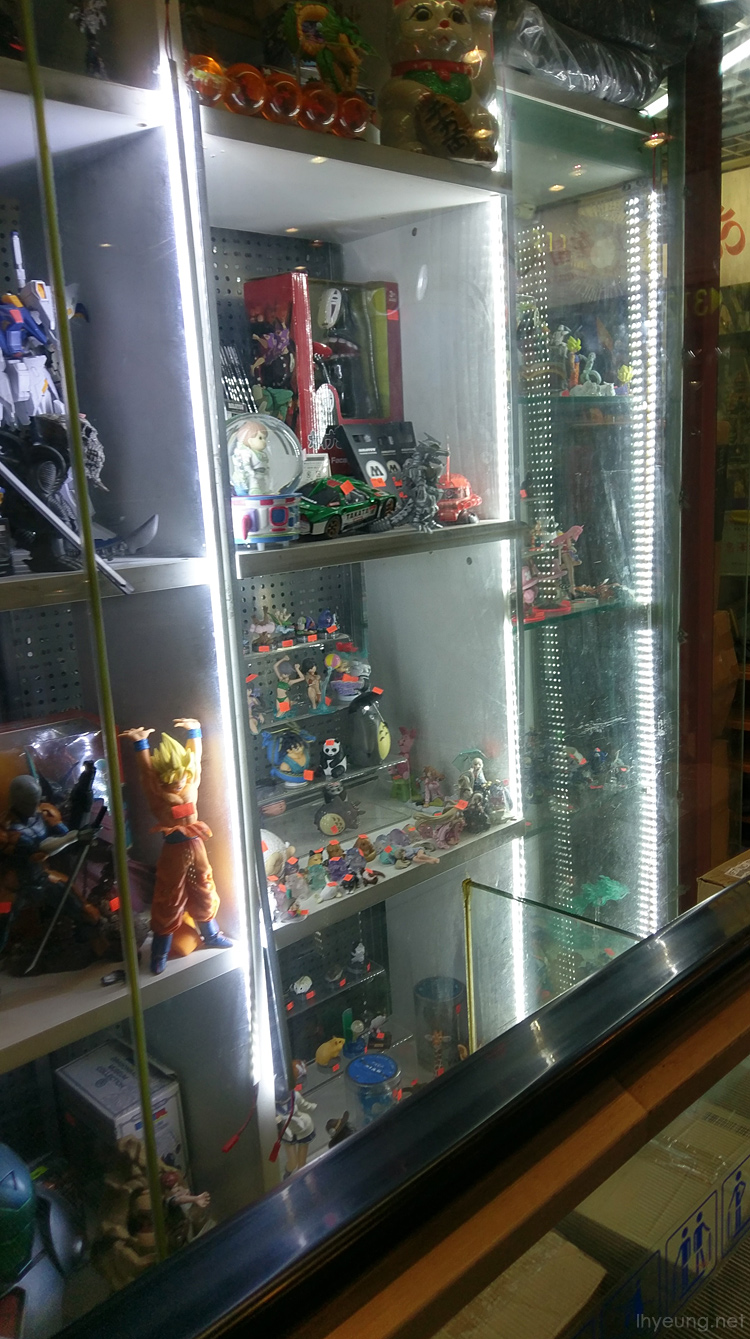 So not a place I'd recommend for modern day pop culture fans.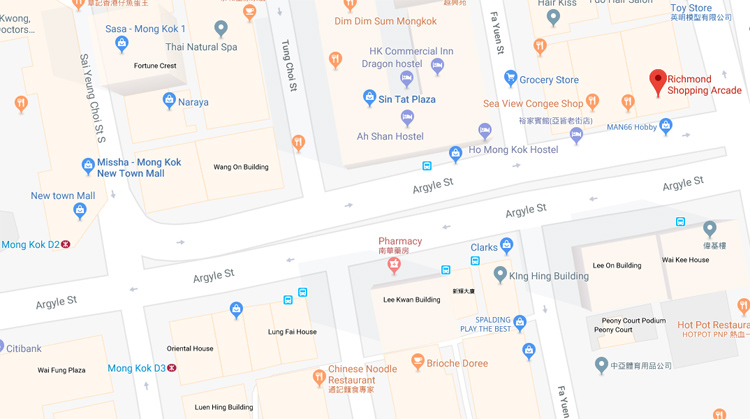 Langham Place
This place is just right behind exit E1 so as soon as you come out, look backwards and the tall building there (probably with lots of people) will be it.
It doesn't have that much pop culture goods but, if you head to the top floor you can find a place called "Doki-Doki Dendou" selling all sorts of goods including marketing posters used for various Anime movies.
The layout just reminds me of Nakano Broadway in Japan.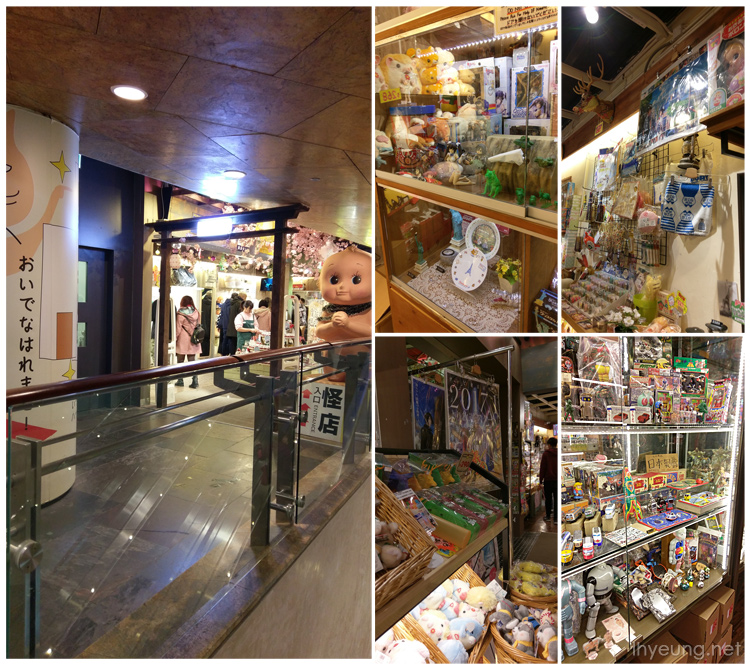 Other than that, it's more about brand shopping here so it's really busy compared to all the other smaller places listed above.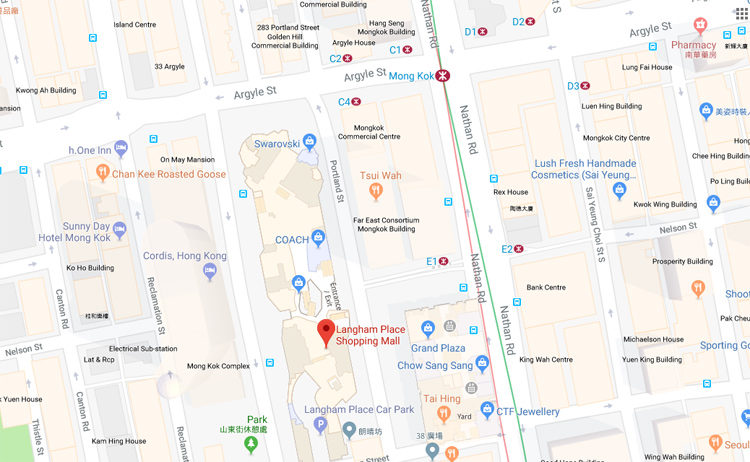 Sham Shui Po
Dragon Centre (Recommended)
Exit Sham Shui Po Station C2 and head north towards the main street, Yen Chow Street and it will be on the left.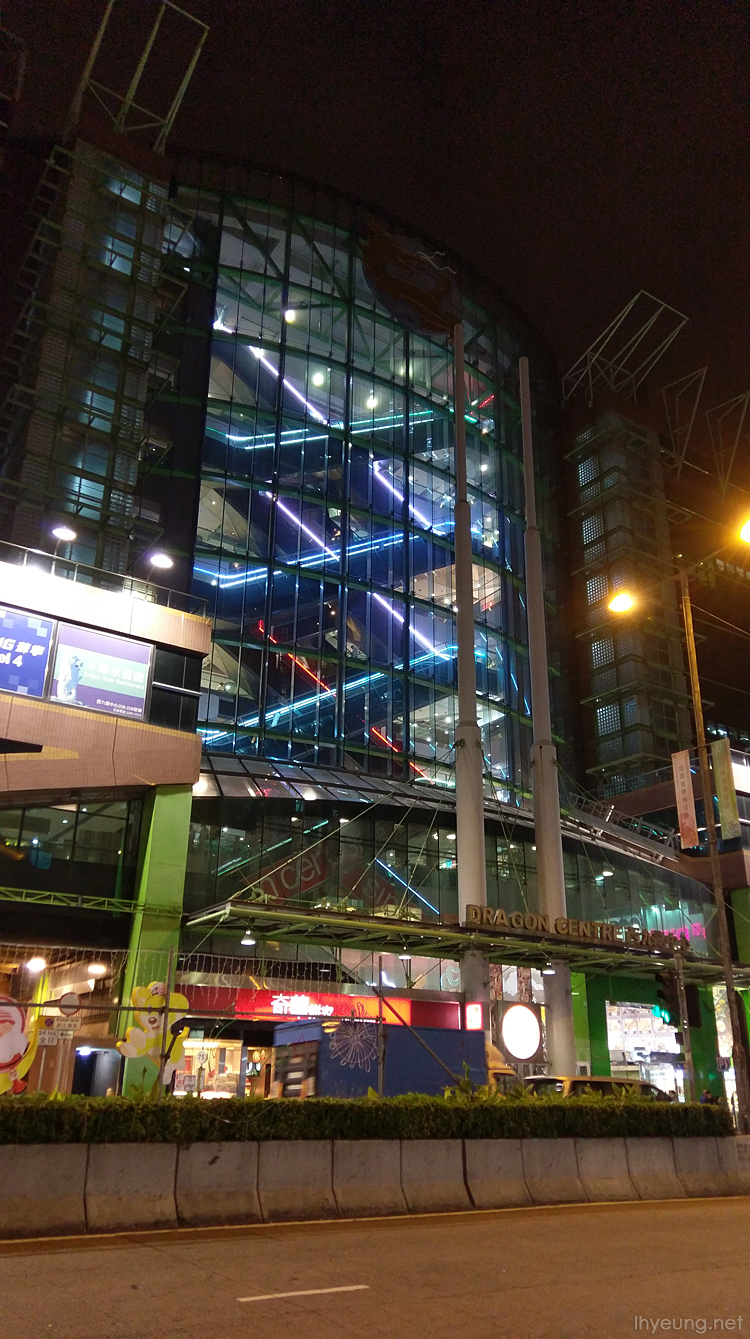 At the top floor you'll find many little stores - most have shelf space for rent just like in Mong Kok's In's Out so again you'll find a lot of rare merchandise here. Body pillows, plushies, tapestries, posters, keyrings, figures - a huge variety of goods. Even Danny Choo's dolls seem to be available here.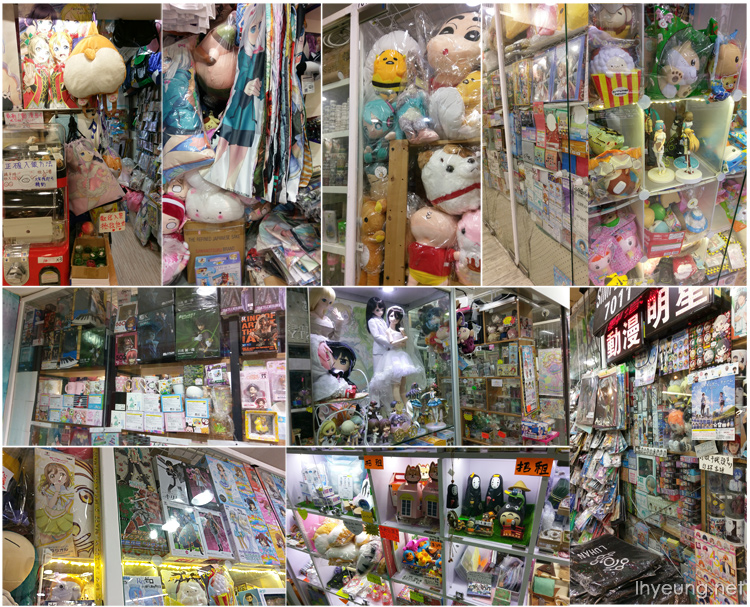 As usual, bare in mind it's not all official merch but a lot look legit. Even though some goods are unofficial (more like doujin, fan-made) they can be very well done.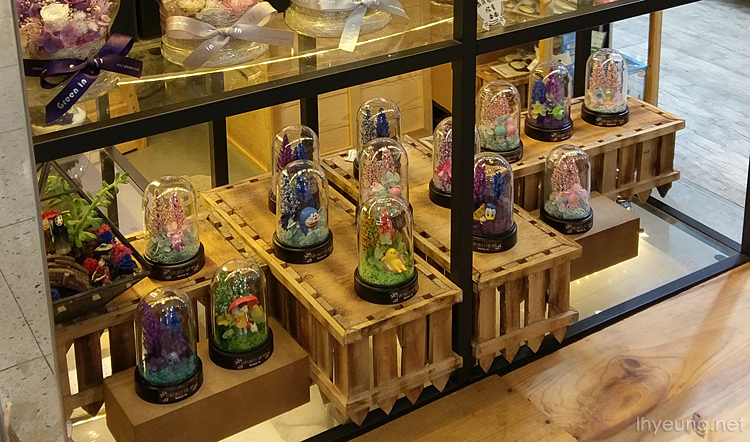 The place is a multi-storey shopping centre unlike the places in Mong Kok so you'll also find a big food court and an arcade you can hang around in once you're done.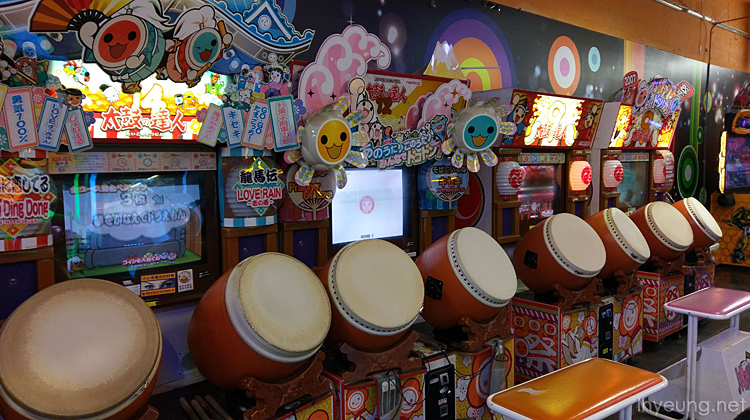 The second floor even has a dedicated room for gatchapon machines.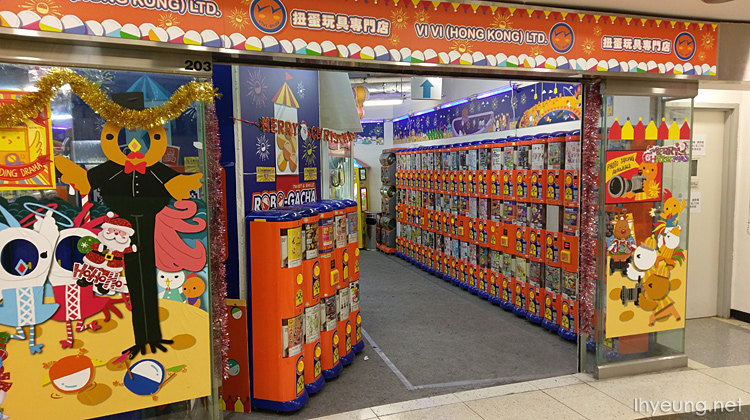 It's pretty much a one stop place everything.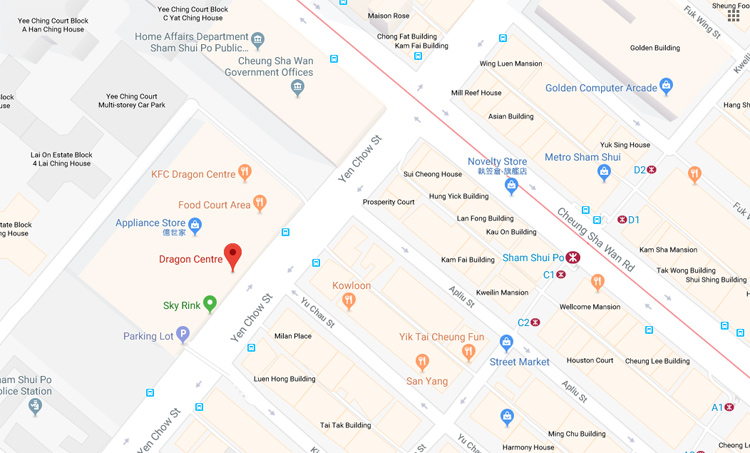 Golden Computer Arcade
Can't miss this place. As soon as you exit D2 you're there and it hasn't changed. Top floor still packed with video game sellers while basement is computer hardware.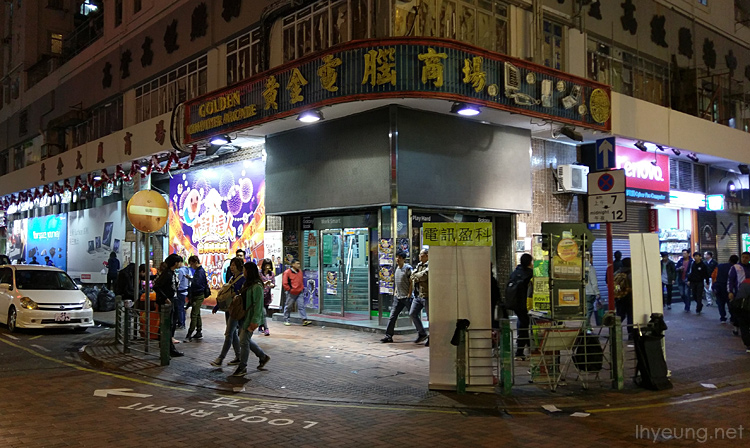 Switch games go at 2/3 of the price. Finding actual Japanese copies of games can still be a challenge as most are Asian in places like this.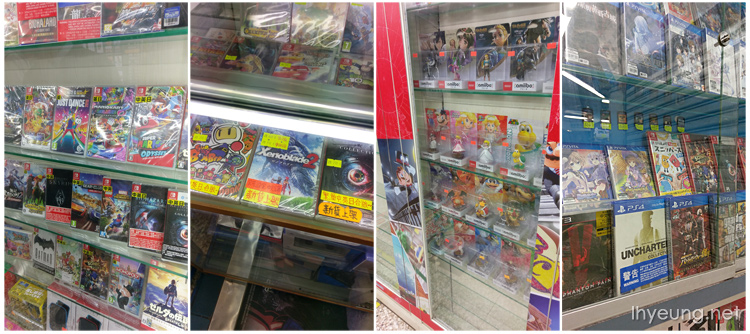 Kowloon Bay
UNY "Piago"
For this particular branch, look for Telford Plaza signs at the metro station. You'll then have to exit Plaza I and head up an escalator to find the second building.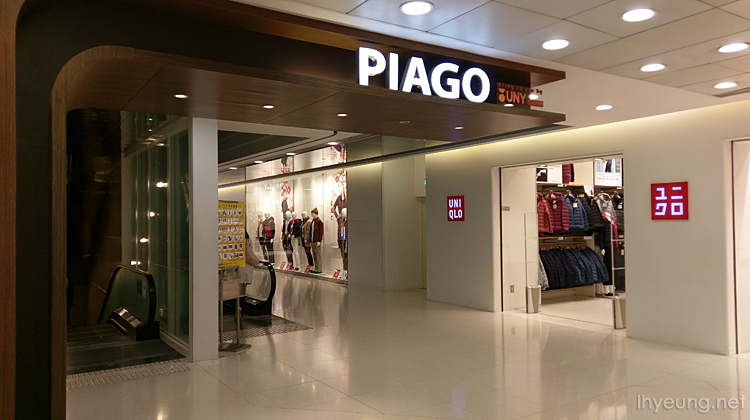 It's yet another Japanese goods department store and they don't really have much in terms of more niche merch but, if you're looking for more raw printed media such as magazines you can find some here. Their selection can't beat Sogo's, though.
There's also an "Apita" branch in Tai Koo but it doesn't have any import magazines.
What I like about the UNY stores is they all have a food court you can visit for ramen and other Japanese cuisine once you're done shopping. You can also stock up on Japanese food and snacks that local convenience stores might not have just like in Sogo.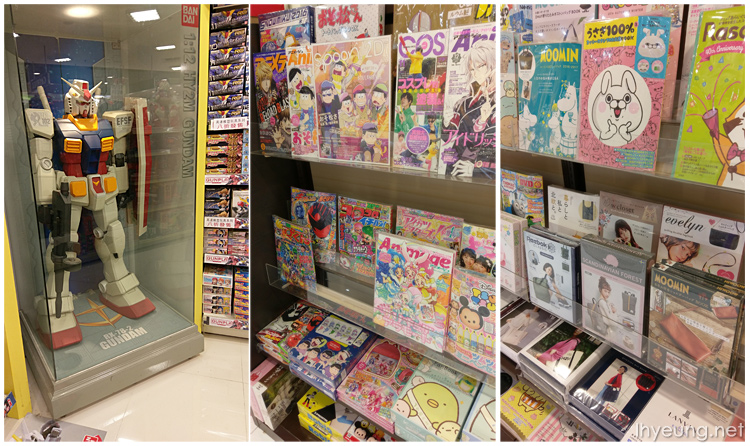 Kaimono-ou
If you do happen to stop by Telford Plaza II, there's also this small store on level 4 that sells a selection of Japanese merchandise too.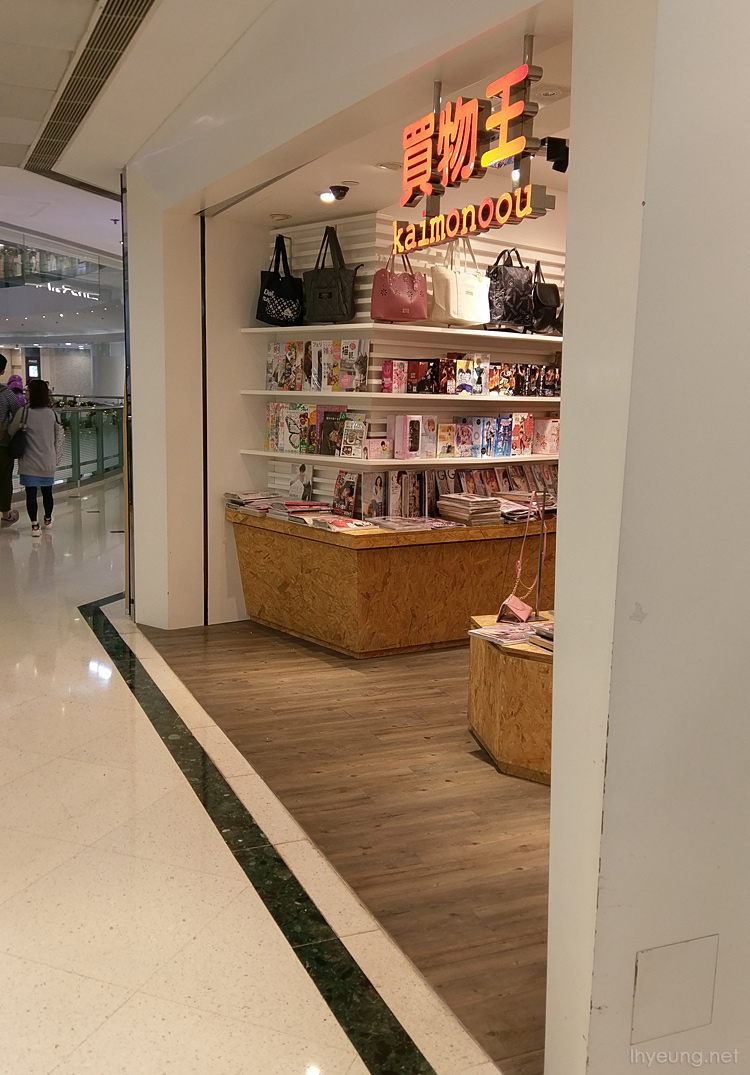 The place maybe small but it has quite a variety of figures and other niche merchandise such as figures, plushies, keyrings and ornaments so it's worth a visit if you're in the area.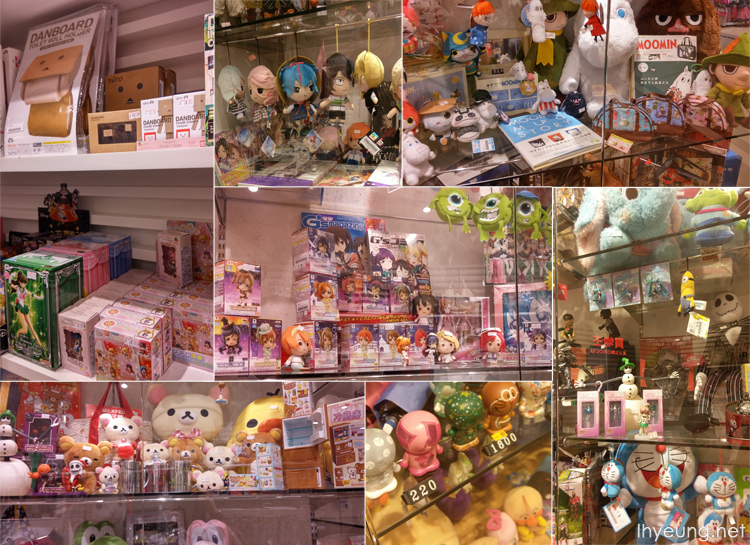 Wan Chai
Oriental 188 Shopping Centre
Exit A4 turn right and head in the direction of Standard Chartered. Once you see Emperor Group Centre head down Heard Street next to it then turn left at the end.
This place which used to be rife with pirate game/Anime stores seems to be a shadow of its former glory now.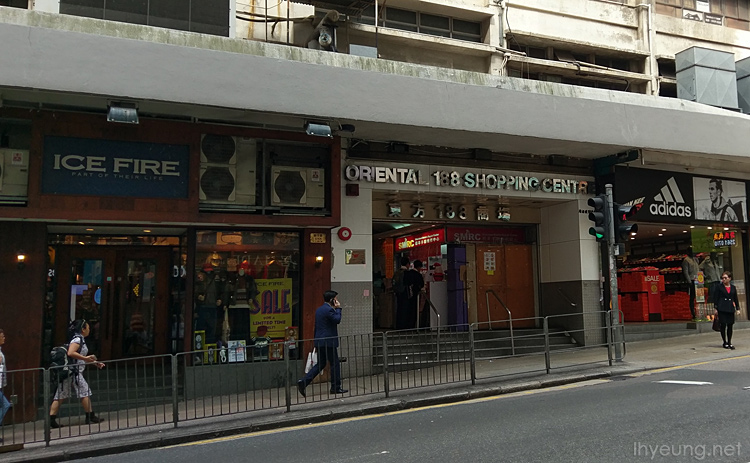 It has a fair number of game stores but not as packed as Golden Computer Arcade in Sham Shui Po to recommend.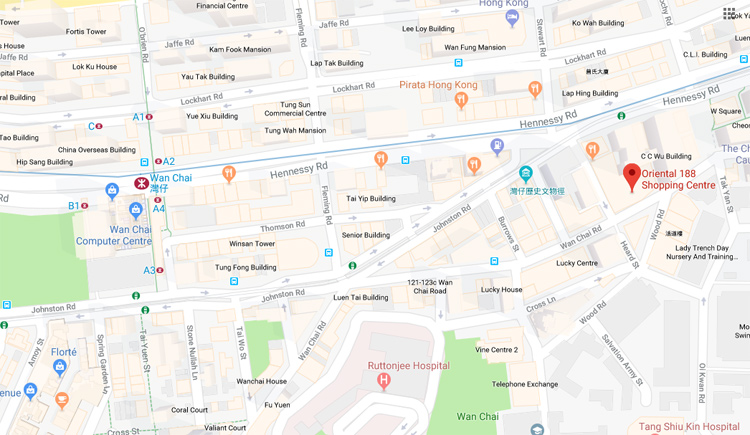 Bootleg and Asian Version Goods
Bare in mind there are a lot of bootleg goods in Hong Kong.
With bootleg scale figures the first thing you'll notice is the price obviously which is usually 1/3 - 1/5 of genuine Japanese figures that can cost up to £150. For that price difference you'll find the figures aren't as detailed - mainly the face which will look quite a bit off compared to the genuine figure. Paint job isn't so great either such as the nice gradients being replaced by a single tone of colour. Details from the clothing could be missing and sometimes the biggest telltale sign is the base which are made of cheap plastic compared to say a well carved wooden base.
If it's Good Smile's Nendoroid figures you're after, genuine figures only cost about the same price of a video game (or cheaper even) at around £30 so you might as well just go for it with a reputable seller.
Arcade crane prizes are also popularly sold despite the "not for sale" tag. They're not to scale and aren't as detailed or well painted as the genuine scale figures but are quite good and go slightly cheaper than Nendoroid figures at around £20.
As for video games, you'll find most of the places such as Oriental Shopping Centre and Golden Computer Arcade mostly stock Asian copies. These usually come with English/Chinese manuals and sometimes have the in-game content translated too. The main problem is they are mostly linked to the Asian online stores so if you try to play online such as on PSN you'll end up needing an Asian account which also applies to DLCs and save files you might carry over.
So be sure it actually has a Japanese age rating on it if you want to be able to use the Japanese DLC.
And that ends the list of places I managed to scout. Happy Japanese pop culture shopping!