Digital Photo Printout Kiosks
Does anyone still prefer hard copies of their photos any more now that everyone's using digital cameras? All of mine are stored on an external hard drive only.
Anyway, printed off a number of photos I took with the Canon SX200 to join the Jessops Summer Photography Competition just for fun. It was the first time printing digital photos off for me so wasn't really sure what I was doing but, I found Jessops' photo kiosk interfaces to be very poor compared to Kodak's. The touchscreens I tried weren't very responsive and it was cumbersome previewing printouts.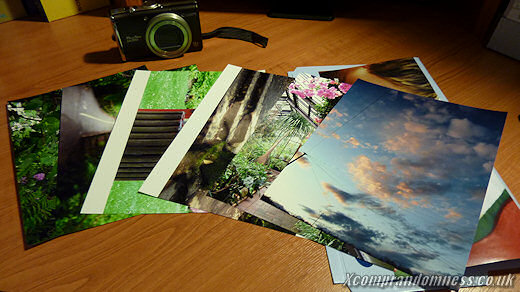 Went onto printing these 6"x8" hard copies without editing them in Paint Shop Pro first. They actually look better in print so maybe I'll print out a few more to stick up in my room.
It seems the kiosks here don't have good support for HD 16:9 ratio yet because they can't detect what aspect ratio your photos are in. Had to manually adjust them by zooming out of the photos to get them printed properly with white bars at the top and bottom.
I'm curious to see what the winning photos are.