Persona 3 Portable Opening Now for Viewing
It hasn't been long after two gameplay clips of the upcoming Persona 3 Portable were uploaded onto Famitsu. Now the opening is also available for viewing.
The theme song is sung by Shuuhei Kita who was also the vocalist for the spin off Anime show, Persona Trinity Soul's first opening.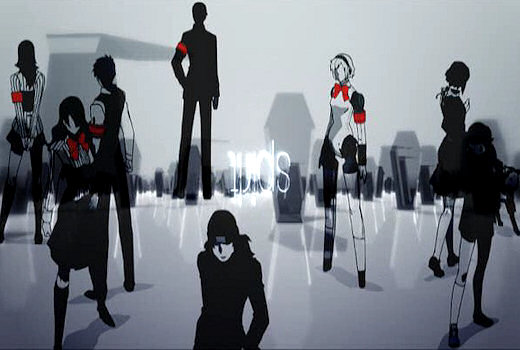 After watching the opening, I still prefer Kawamura's "Burn My Dread" from the original game. Speaking of music, I wonder if P3P's music will be featured in next month's Persona Music Live 2009 concert? Probably not since this game is out afterwards in November but I have a feeling they will be sure to use the opportunity to do some more marketing.
If this clip was shown to the general un-informed public I think they will be wondering, "What is that little boy with the dog doing pointing a gun to his head!?"
Of course, the Evolker's not really a gun as explained in the fan book. But really... Some of the imagery suggest they're committing suicide or homicide with some of the cast including Akihiko lying motionless on the floor next to Mitsuru.
So what's with all the quick unveiling? Is Atlus trying to test the waters to see how much people want this latest reiteration of P3? See how closely the news is being watched before it spreads?