CoMix Waves' Shikioriori To Get Worldwide Premiere via Netflix and Pre-sale DVD Release
Bit late on this one but CoMix Wave has revealed their latest movie Shikioriori, inspired by Makoto Shinkai's 5cm, will get an early DVD disc release on the same day as its premiere in Japan on August 4th. This special pre-sales release will include an exclusive mini OST featuring 7 tracks from the anthology's music as well as the following content:
Interview with the individual directors.
Theme song "Walk" music video.
Trailers, promotional video collection.
Location hunting video.
4 page leaflet.
Cover art looks great, doesn't it? Features all the main characters together nicely although this might be different for the later disc releases. Hopefully not.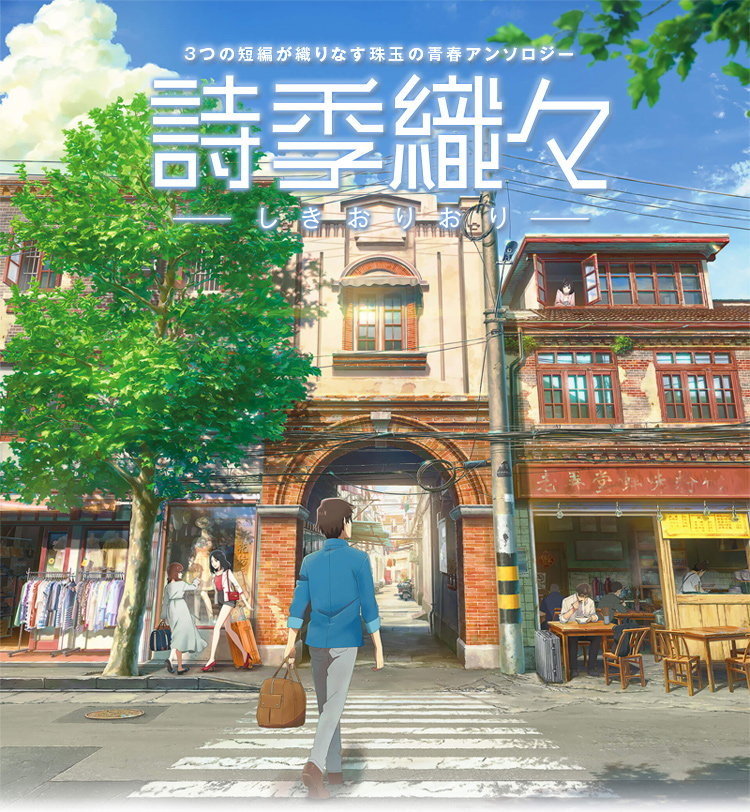 Meanwhile, the regular disc release won't be until a month later on September 5th but no word of whether this includes the blu-ray or not. Doesn't look like there will be a limited edition either.
And as part of a worldwide premiere, Netflix will also be streaming this from August 4th onwards as "Flavours of Youth" too so no need to wait. Or if you're lucky enough to be attending the Anime Expo 2018 in LA, you can see it even earlier on July 6th.