Inspired by Makoto Shinkai's 5 Centimetres per Second, Shanghai animation studio Haoliners has been working in collaboration with Comix Wave to create "Shikioriori [Unfolding of The Seasons]" (AKA 肆式青春, Sishi Qingchun "Flavours of Youth" in China).
Just like 5cm, the movie is comprised of three short stories featuring the lives of youths but in China. Its theme also goes with the Chinese proverb 衣食住行 (yī shí zhù xíng) which is basically the four necessities for daily life - clothing, food, shelter and travels.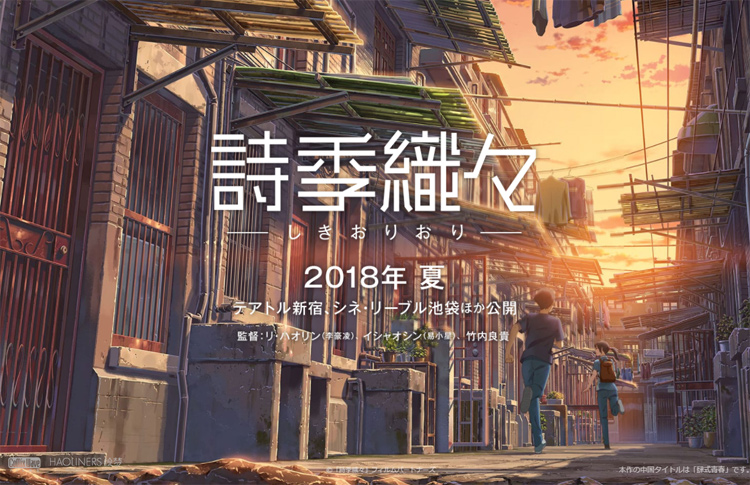 Hidamari no Choushoku [Sunny Breakfast] by Yi Xiaoxing (AKA Jiaoshao)
Working Chinese Title: Sanxian Rice Noodles (三鲜米粉)
Chinese Title: 一碗鄉愁 [Bowl of Nostalgia]
Theme: Food
Xiao Ming is working in Beijing reminencing the happy childhood days he spent with his grandmother, eating the heart warming Sanxian Rice Noodles and the time he spent with everyone else back in his rural hometown of Hunan. One day he receives a call that her health was deteriotating badly...
Written as a short story by Jiaoshao 6 years ago when he first moved to Beijing. At the time he had no goals and no one to rely on which made him reminence the times he had back in his hometown. This film was originally devoted to his grandmother but sadly, she passed away 2 months after the film was finished but he believes she will be happy knowing what he has done for her. This will be his debut as animation director.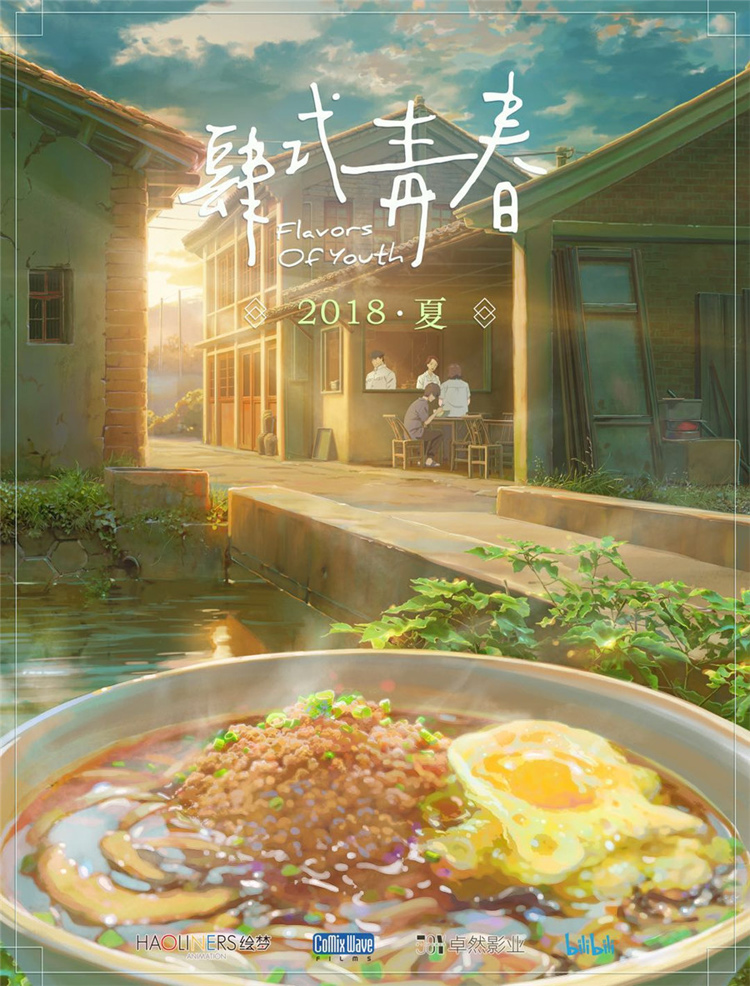 Chiisana Fashion Show [Little Fashion Show] by Takeuchi Yoshitaka
Chinese Title: 霓裳浮光 [Rainbow Lights]
Theme: Clothing
Sisters Lin and Lulu work in the modelling business together in Guangzhou after graduating from fashion school. They have been dependent on each other since their parents died at an early age. However experiencing many challenges both personal and professionally they find themselves in a big fight with each other.
Directed by Yoshitaka Takeuchi, Lead CGI Artist from Shinkai's team who has worked on a lot of his films including Your Name. He came up with this story while walking around (you guessed it) Guangzhou. Looking at the modern day urban landcape filled with buildings he thought of the lives people lead and decided to have a pair of sisters portray the lives people would lead.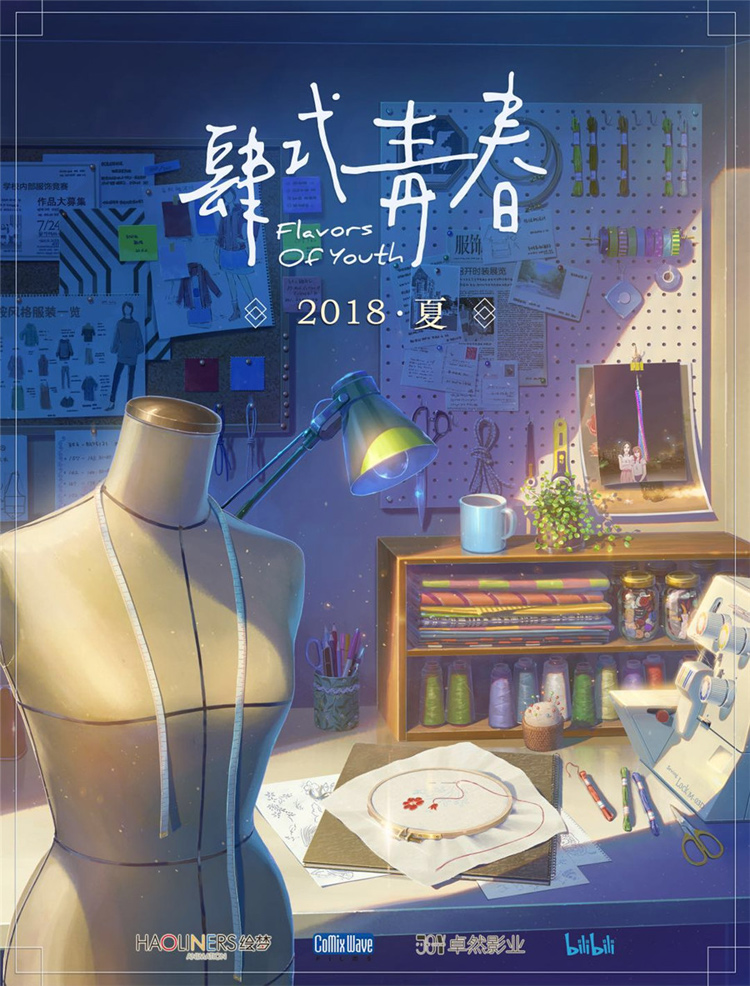 Shanghai Koi [Shanghai Love] by Lee Haolin
Chinese Title: 纖雨初晴 [When The Rain Lifts]
Theme: Shelter
Lee Miu lives in Shikumen, Shanghai and was very fond of Xiao Yu and was always together. Unfortunately, Lee Miu had to leave Shikumen for a certain reason and they could start to feel the distance grow between them. One day, grown up Lee Miu rediscovers items that reminded him of his feelings for Xiao Yu while unpacking.
Set in the 1990s of Shanghai, this story pays homage to 5cm. Shikumen also happens to be Lee Haeolin's hometown. Born in the 1980s there it was a heart warming place where he grew up with his parents despite the densely packed living space. However, the place has started to wither away with the times and Lee is reminded of how he gradually distanced himself from home. In a way, Shikumen could be called his "first love" and wishes to portray those feelings in this story.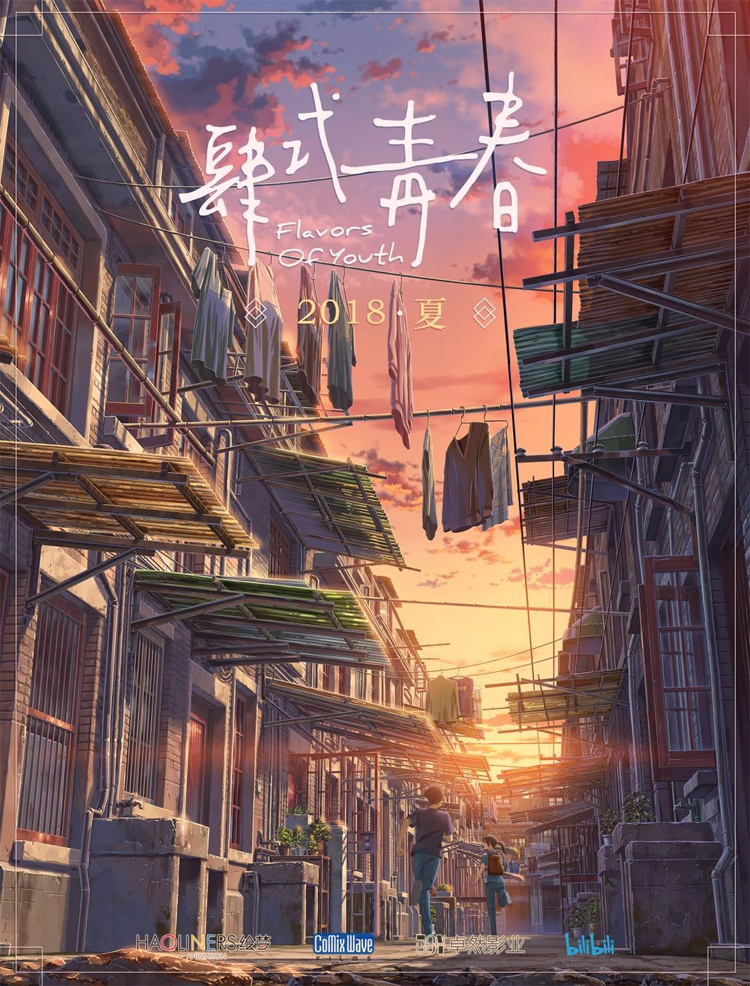 The movie compilation is due to screen in Japan this summer.
Thoughts
I like how they use "From the publishers of Your Name" to market this movie instead of "Inspired by 5cm". I guess if they used the latter most people would be thinking, "What's 5cm...?" but mentioning Your Name would have a much bigger impact.
5cm is my favourite Makoto Shinkai film too. So much that I went on a fun location hunt during my first trip in Japan. This movie collection looks promising so I will probably be watching it to see how it pays homage. Art looks good too and does have Your Name written all over it - the framing and urban/rural contrasting landscape shots. Not too impressed with the piano score...