Only The Japanese Appreciate the Work of Others?
Here are the results of the recent international poll on the Wii's "Everybody Votes" channel asking, "At the end of a movie, do you watch the title credits to the end?" And the majority of results for every country apart from Japan was "No" surprisingly.
Well, I guess pretty much everyone here does leave at the end of a movie in the cinema...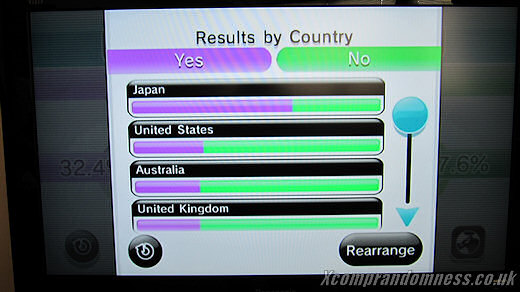 I used to do the same for fairly much all forms of entertainment until just a few years ago when I started my blog and began to write reviews. That's when I thought it was important to have some facts in such as who was involved in the projects. Then I also started to think to myself that I should be able to enjoy more good works if I take a note of who the staff involved were.
It's proven to work so far in most cases.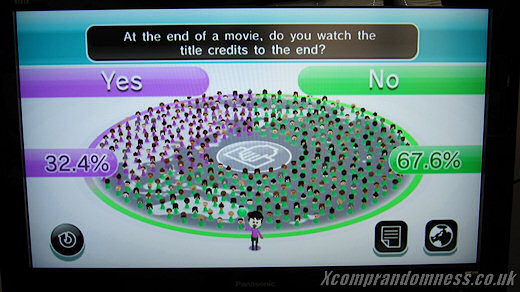 If more people paid attention to the credits then, I doubt companies like Pixar would have to list every movie they're produced in their trailers such as in their latest work, "Up"... Can't wait to watch it by the way!