A Stroll Around Hong Kong Part I
Been here for almost a week now and hasn't rained at all yet. Still trying to get used to the blazing sun and the heat which is around the 27C mark.
First thing when you're in Hong Kong is to get yourself one of these "Octopus Cards" from the MTR, train or bus stations. As the name suggests, it has plenty of uses. You can use it for all the main forms of transport and...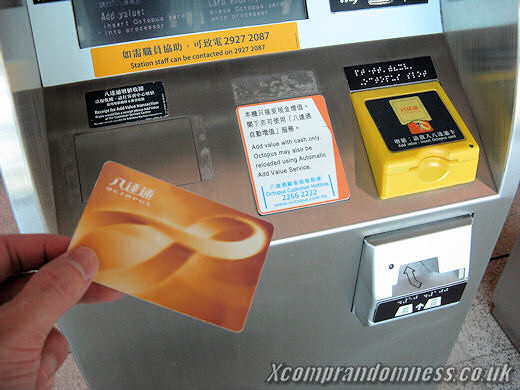 Even your shopping or the vending machines! It's kind of like a debit card but without the PIN and you have to top it up.
We should have something similar over in the UK to save people carrying around lots of change although in London, it seems the Oyster Card was hacked.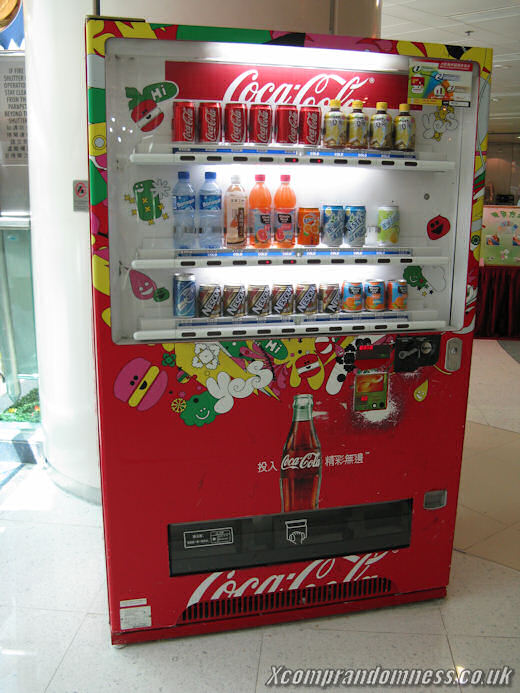 Looks like they're doing deals for tourists now, offering unlimited travel for single days. Don't think you'll be able to use these in shops though!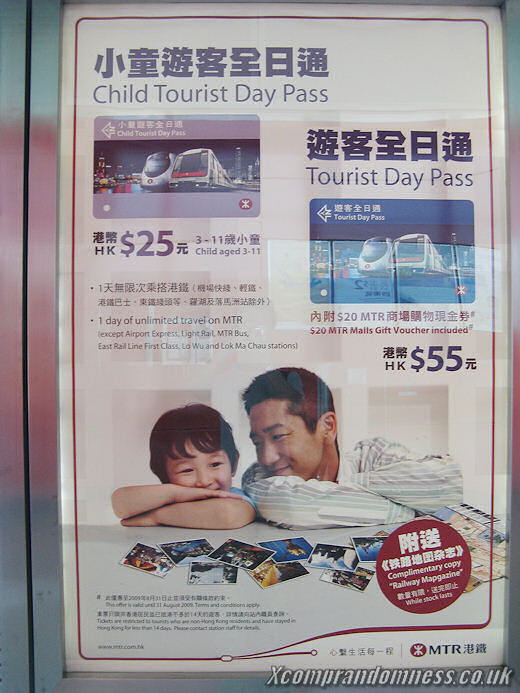 I remember how Danny Choo was talking about how there were many suicides involved with people jumping in front of trains in Japan. They should probably have these safety doors set up by the platforms. Only the underground have these however - The overground doesn't.
Underground's my main mode of transport because you don't have to find out the number of the buses that take you where you want to go.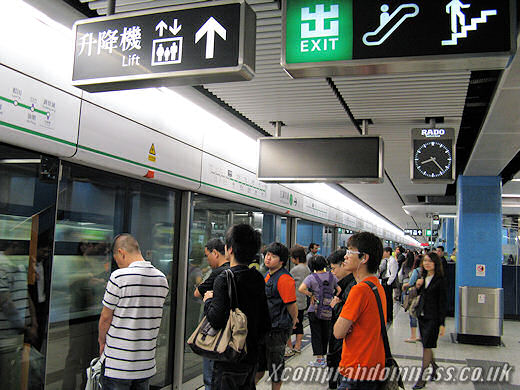 The interesting thing about the transport here are there are mini displays showing programmes and adverts exclusive to the bus and train networks. Not sure how often they change it but it's definitely not daily.
That's one more thing to keep yourself busy besides the free newspapers that can be picked up at the underground. The buses are also very clean whether you are upstairs or downstairs with no one smoking unlike over in the UK.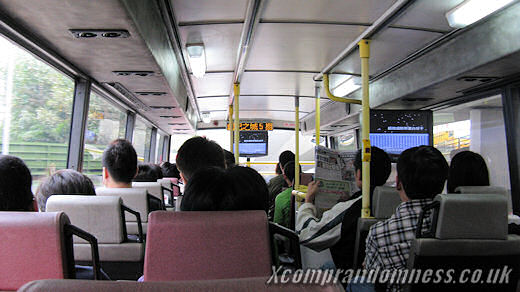 Trams are still around in a few areas and are a cheap way to travel at HK$2 but of course, they are slow and have no air conditioning.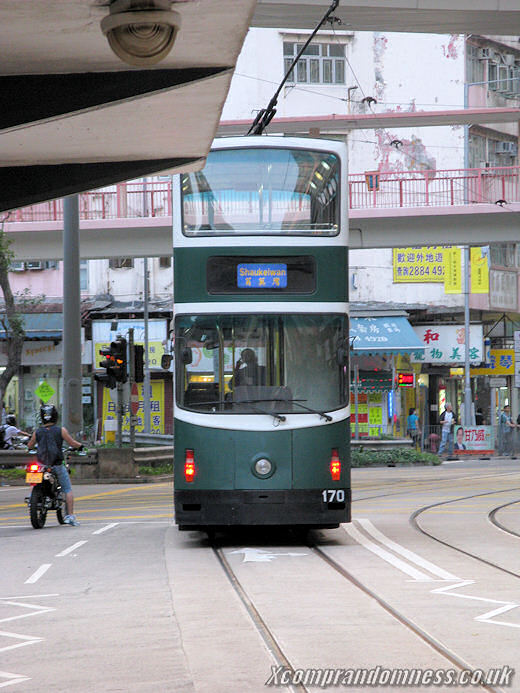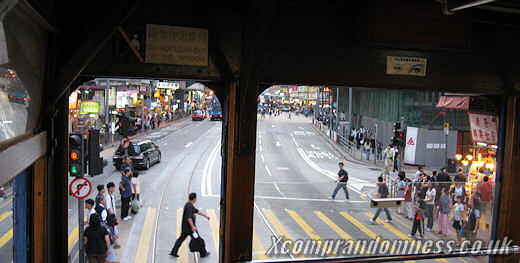 Was planning to head to the landmark Megabox shopping complex today but, ended up getting off at the wrong stop at Kowloon Tong instead of Kowloon Bay so I wandered around the "Festival Walk" there for the day.
Wasn't such a bad thing because I came across these interesting "Foodscape" photos by Carl Warner - Yes, photos! Not CG.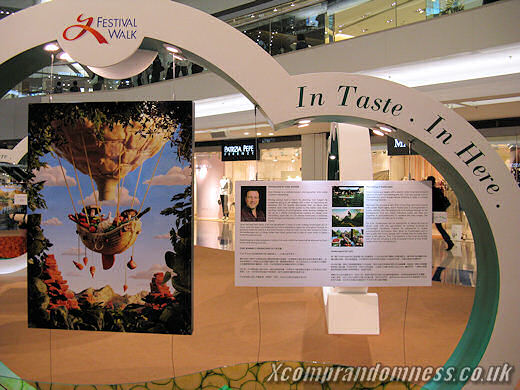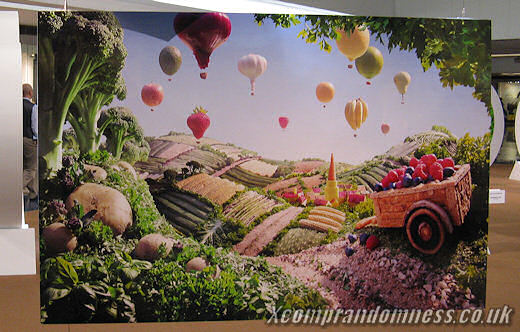 I thought they were photoshopped but it turns out he put the props together on a set and then took photographs.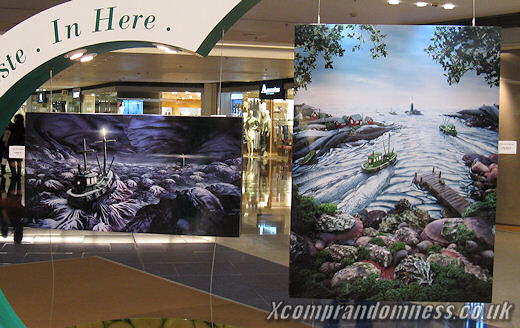 Looks really artistic.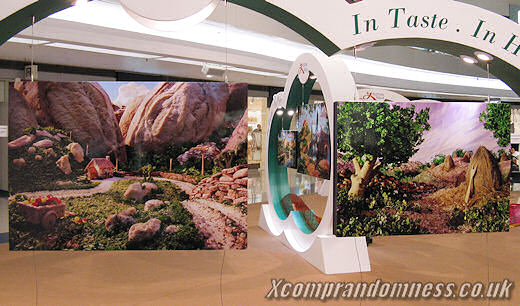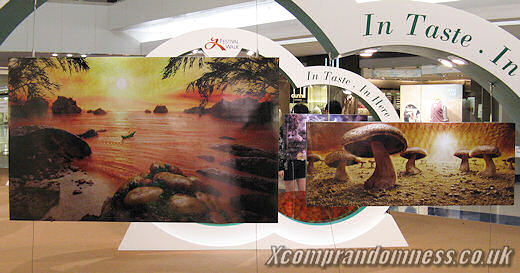 I wonder if we'll ever see them on display at the Glasgow Art Gallery?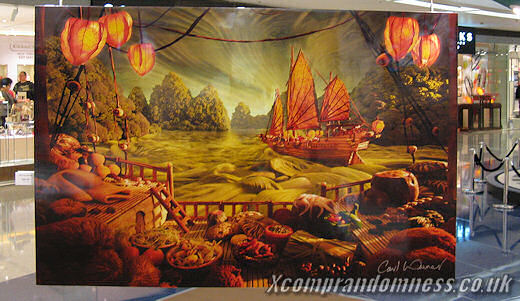 The salmon being used for the sea is probably my favourite and was what caught my eye when I passed by the photos.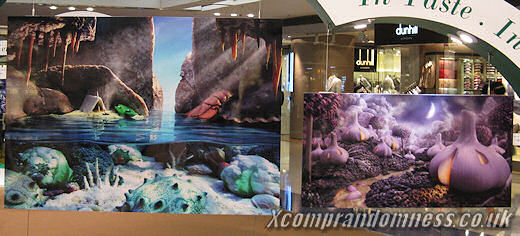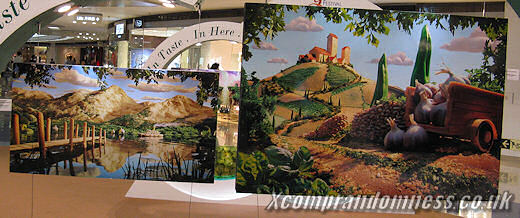 Look what the Hong Kong DVD boxset of Suzumiya Haruhi comes with. Forgot what the Japanese version had... The cast holding lemons on the alternative front covers was it?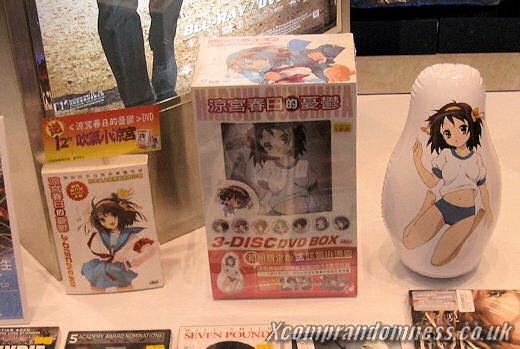 And being Hong Kong, I just had to have food that was hard to get in the UK during your regular lunch and dinner time.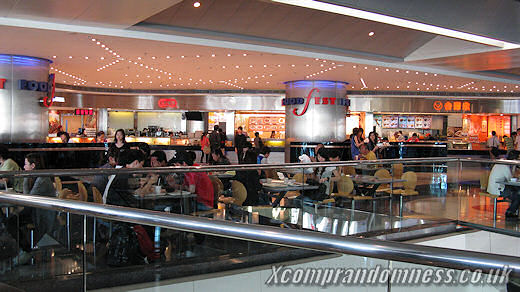 Tried the Hokkien Chow Mein for the first time with a cold honey lemon tea. The Chow Mein sucked and tasted really plain. Won't be ordering that again.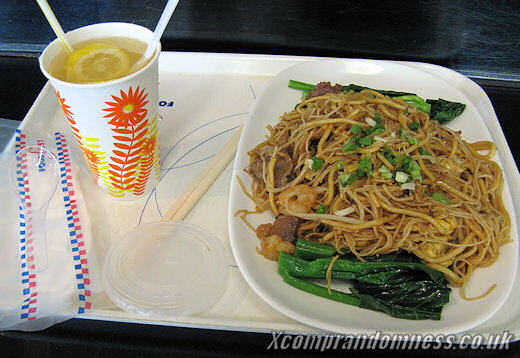 Plenty of Gachapon stuff about for about £1 each including mini keyrings of the current ongoing show Sorakake Girl.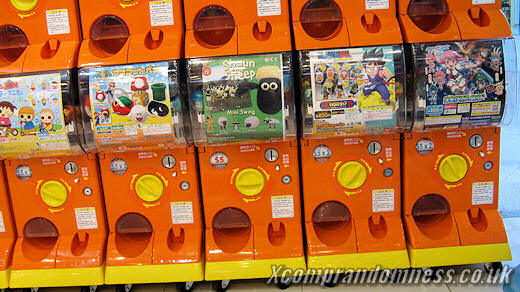 Still at the Festival Walk, the Page One bookstore where there's plenty of import magazines both from the West and Japan so you will probably want to stop here if that's what you're after. The Newtype magazines are fairly much the same price as the ones over in the UK from Forbidden Planet coming in at £7 each.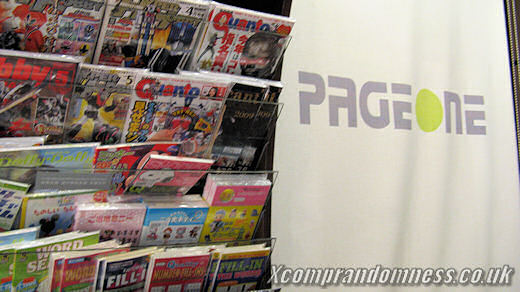 Came across the human-sized Gundam at a Japanese store named "Apita" at Taikoo. Both are 1:12 in scale. The RX-78-2 is 1.15m and weights 40kg, costing HK$35,999 to have it made for order. The Zack-II on the other hand isn't for sale... I wonder if they are hollow inside?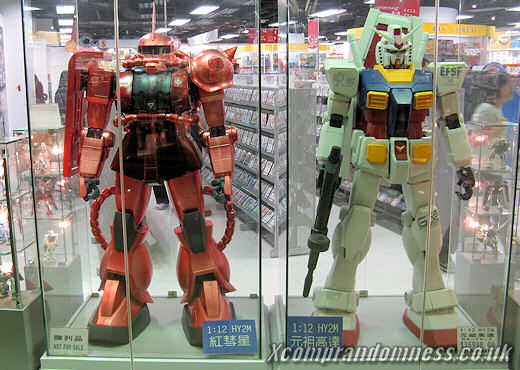 Had Char Siu Rice from Maxim where a bit of an unfortunate event occurred. Nothing to do with the food mind you... Lets just say people here are very outspoken and are not afraid of speaking out their mind.
The Super Smooth Iced Milk Tea is lovely and it's great how they decided to put the ice cubes outside the cup because that way, the cubes don't end up diluting the drink's flavour. First time I had this drink.
The tea's strong... Never order one last thing in the evening or you'll be up all night like I was! Couldn't sleep until four and ended up listening to a late night chat show.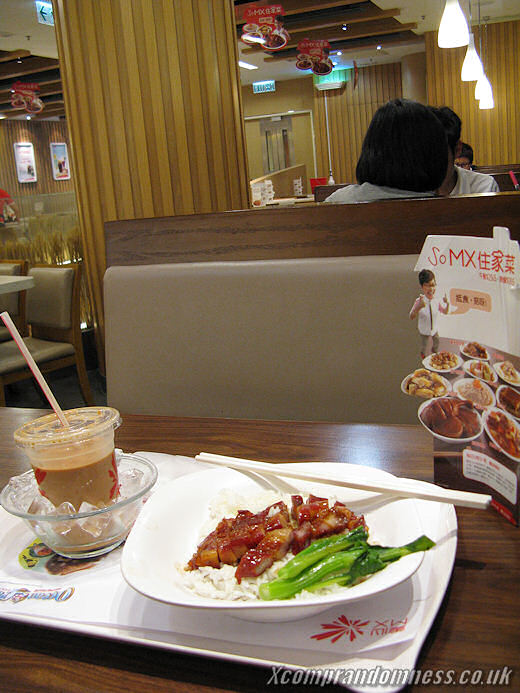 I'm using the the free GovWiFi network just now which has quite a heavy filtering system blocking off a lot of gaming related sites such as Famitsu.com or even Square-Enix's site and, it won't seem to let people use mail programs for sending outgoing mail either.
Funnily enough, it lets people access Youtube. You're also given a 60 minute limit before you're kicked off the network although you can re-connect again easily.
Somehow the Samsung NC10 refuses to work with the WPA2 security that it makes use of. It just gets stuck at the point where it says, "Validating Identity". Tried updated drivers using the official program but it still just stalls there. Decided to just risk it and use the unencrypted connection... Shouldn't really matter even if someone is dumping packets.
I wonder why the wireless chip won't work with it anyway?
The comments should be working again now that I've disabled the anti-spam plugin. I think it's still kicking in even though I haven't added the function to call it into the single page posts and that's why people couldn't post comments.
Didn't know it wasn't working until someone dropped me an email about it - Thanks, Maya!