DJ Max Trilogy Pulsar Limited Edition
I suspect all pre-orders for the DJ Max Black Square LE must be filled up by now and those who still want it will have to wait for the "entrepreneurs" to put up their copies on Ebay.
Or maybe this DJ Max Trilogy Pulsar LE will interest you? As Pentavision's first standalone PC title Trilogy is, as the name suggests, a combination of previous DJ Max titles which are the free DJ Max Online, DJ Max Portable One and Two. So those of you who miss the free online version which ended March this year, will be able to enjoy the keyboard tapping once again.
Of course, there will be a whole bunch of new songs too giving players a whopping 120 tracks to play!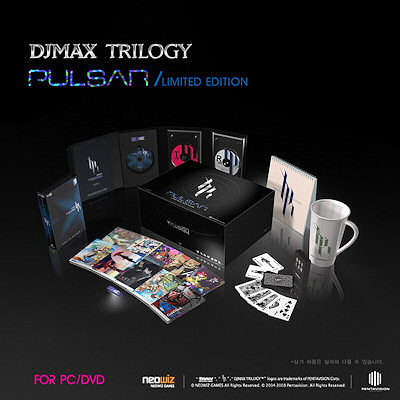 Limited to 1500 copies at 59,000 Wons (US$43), the exquisite black box contains:
DJ Max Trilogy Game DVD
2 Disc OST
10 Postcards
2009 Visual Art Calendar
Playing cards featuring the art and characters from "Out Law".
Mug.
USB "Profile Key"
The hardware requirements have grown quite a bit even though the online version of game hasn't changed much over the years.
I don't know if you can use the USB "Profile Key" as a pen drive or not but apparently, one will need it to authenticate your product before accessing the VS and Free Battle modes online as well as any future updates.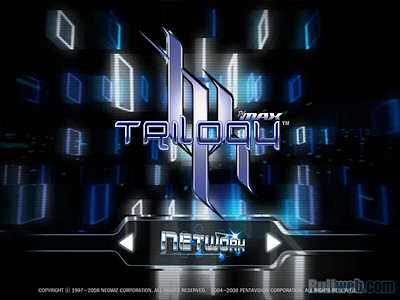 Pre-orders are being accepted over this weekend and expected delivery is on the same date as the Black Square LE, on Christmas Eve. Unfortunately, there's no signs of an English language option in this one.
Some nice items in this LE... The mug, calendar and playing cards. They should include more practical items like this in the future!