Final Fantasy XIII Announced for Xbox360 at E3!
無中文版
Well, here's an unexpected announcement at the E3 2008 games conference... The much anticipated next Final Fantasy title, "Final Fantasy XIII" will be getting a release on the Xbox 360!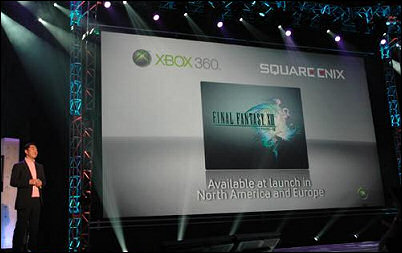 I found the announcement pretty funny actually... Now there's really no point getting a PS3 unless Atlus releases the next MegaTen Persona game on it.