Usually game series get mundane after so many titles but Atlus pretty much took Persona 5 to a new level and refined it so much it's worth a second playthrough. So here is a guide on how to get the Platinum trophy while you're at it.
The trophies are pretty much similar to Persona 4 Golden but might actually be easier thanks to new features like skill bonuses you get from Confidants, the new name for social links in Persona 5.
You'll need a minimum of 2 playthroughs for the platinum trophy since some of the conditions can only be satisfied then.
Note:
This guide was written based on my own translations of the Japanese game and not the official English translations.
2017.03.28 Update
Since the English version seems to be leaked to some people before the official release date, I'm slowly updating this guide to use the official trophy translations.
2017.04.04 Update
Game officially out in the West today. Hurrah! Now updated all trophy, book and request names with the official English names.
2017.04.05 Update
Added some tips on raising social stats.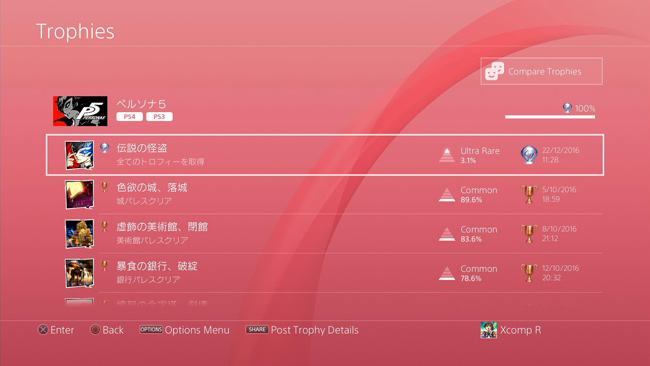 Continue reading →