Persona 5 Official Design Works is one big heavy artbook… Probably the biggest I've seen at A4, 512 pages. It reminds me of the the free telephone directories that are distributed to homes in the UK but, the paper and print quality's much better of course. Shows how much thought went into the game and why it's oozing with quality, enough to play through a second time to platinum it.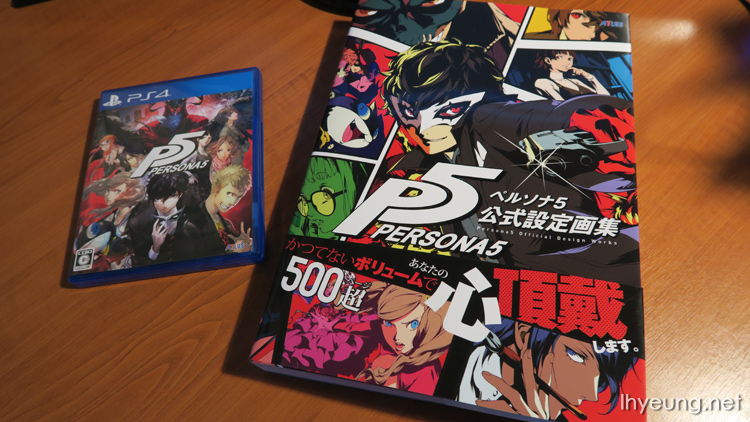 Book kicks off with about 20 or so pages of promotional illustrations…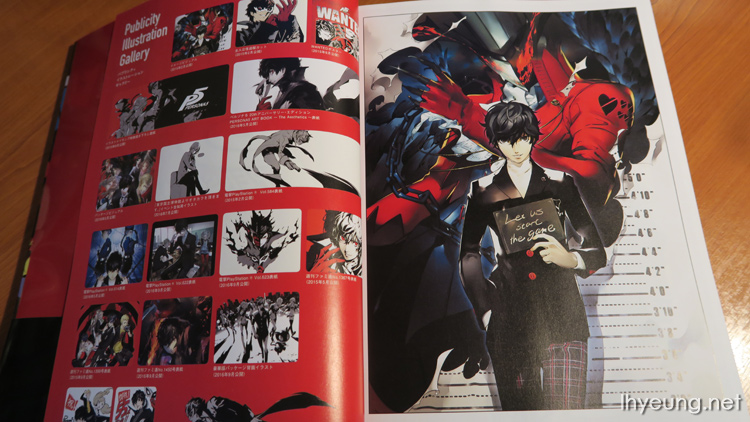 So before we get to the actual content filled with designer, Shigenori Soejima's work here are the contents. Titles are quite creative…
Characters Gate, p23 – 241
Sub-characters Gate, p265 – 339
Enemies, p354 – 400
Miscallaneous, p404 – 410
Persona 5 World Gate, p413
Interview with Soejima, p506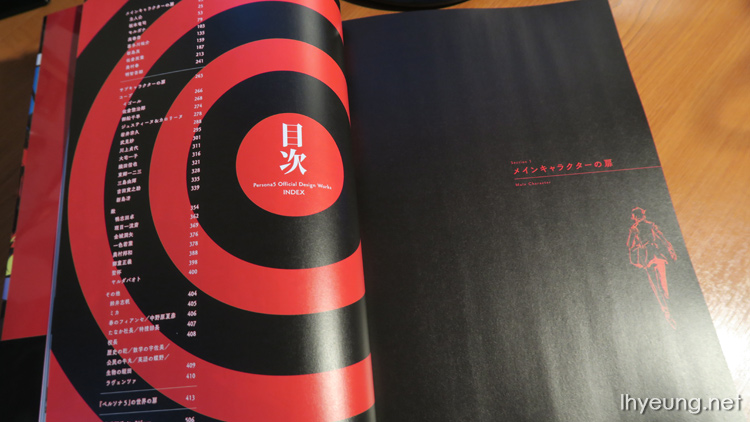 So, let's go through some of the notes I found interesting…
Characters Gate
This section is probably the biggest part of the book and is filled with profiles of the characters complete with design comments, early concept art, facial expressions, icons, all out attacks etc. Everything character related.
While for Persona 4's protagonist was designed with domestic dogs when he designed the protagonist – someone who is loyal and sincere, Persona 5's protagonist was designed with domestic cats in mind, lol. Someone with both a public and hidden side which was just right with the whole Phantom Thieves theme.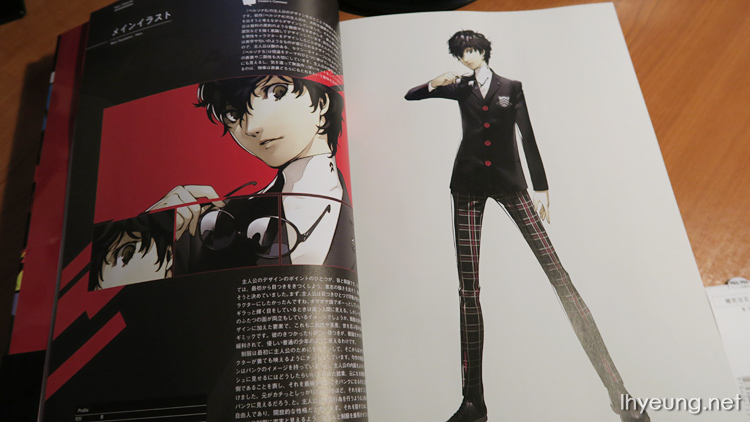 Early designs of the protagonist.
This design was used during the pilot stages of the game. He looked different if his hair was all slicked back with his hair and eye colour changed – easy to know when he was switching between his two different sides but, as Soejima continued his design, it just didn't feel quite right.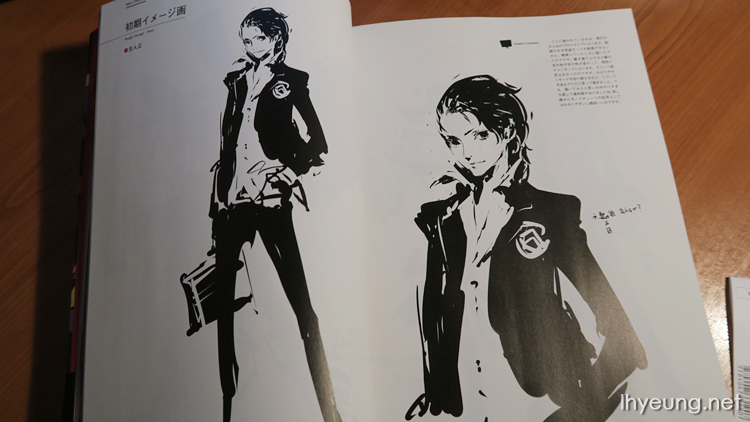 Ryuuji was probably the only character design that didn't change much, going straight for a typical mischievous school kid personality with a broken fashion sense.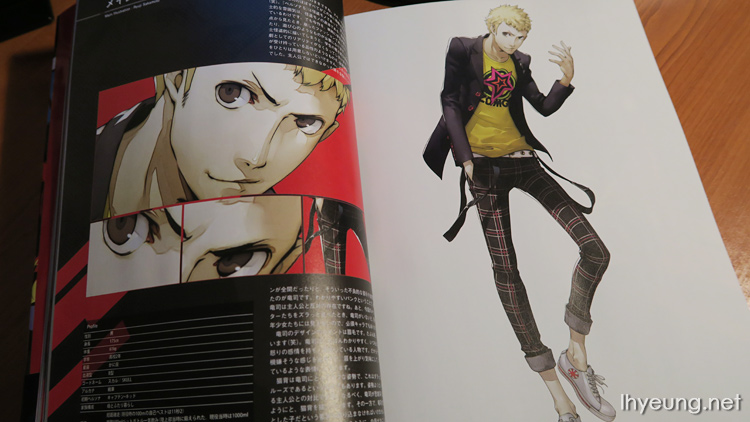 Early designs of Mona (Morgana) was done with the image of a female in mind, giving him a smooth rubber body. He was also supposed be able to transform into anything, not just a van. Originally Soejima wanted the gang to drive around in a open roof sports car but it wasn't going to big enough for the whole party so, mini van it was.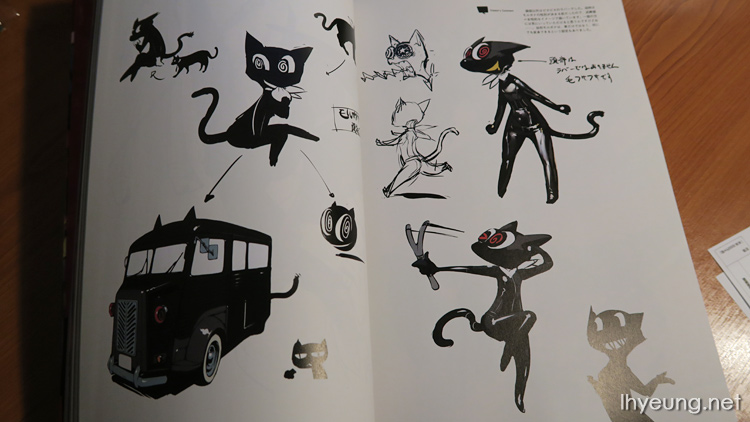 Anne was one of the characters to appear in early marketing material for the game and was given red tights to match the black and red colour theme of the game. It also helped show she had character because it stood out together with her mini skirt and not many ladies are comfortable with that but Anne doesn't care. She was also given a hoodie that was designed with cheerleaders from overseas school dramas in mind.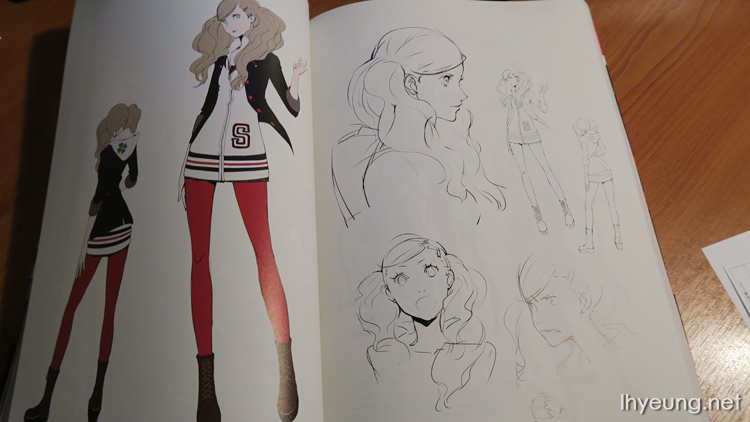 Both Soejima and Game Planner Tanaka Yuuichi really wanted Anne to appear in the game with her hair down – only makes sense when her hair is tied up. Soejima drew this for Tanaka but it wasn't what Tanaka wanted so it never made it in, lol.
Some more early designs of Anne along with her Persona.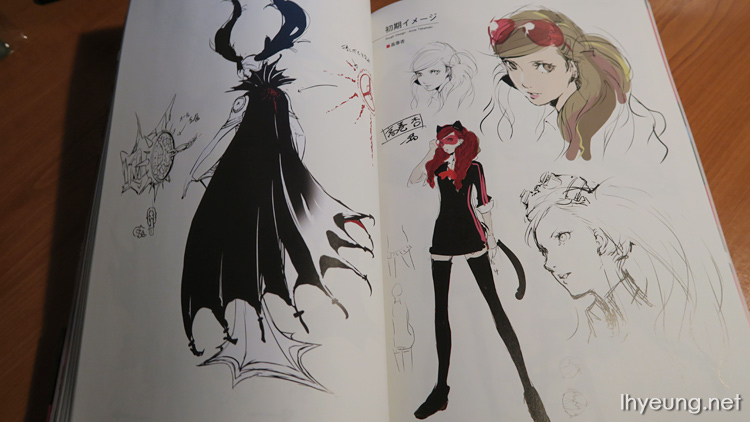 Since Soejima has always been thinking about cool poses for the protagonist, he decided to give Yuusuke a different kind of pose – give him a pretty, refined face, a model's body frame but a pose that makes him look a bit like a weirdo. The keys you see are for lockers since he should always be making something as an artist but shows his work to those important to him.
You'll also notice a black lily symbol on his shirt which symbolises revenge and hints at how the story picks up in the game.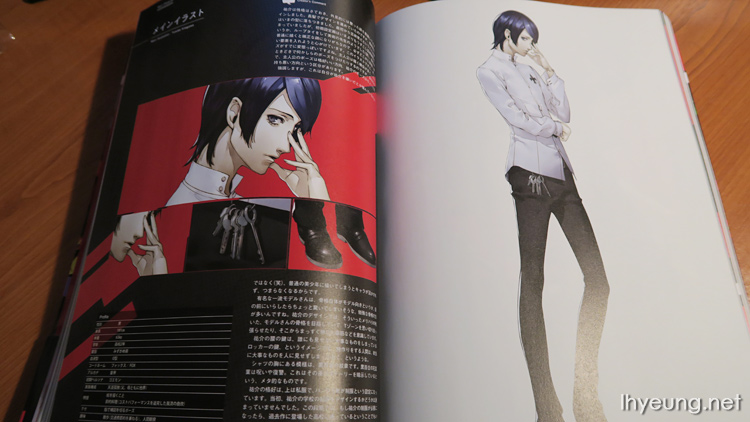 Yuusuke's design began with long hair to go with the image of an art teacher before it evolved the final game version.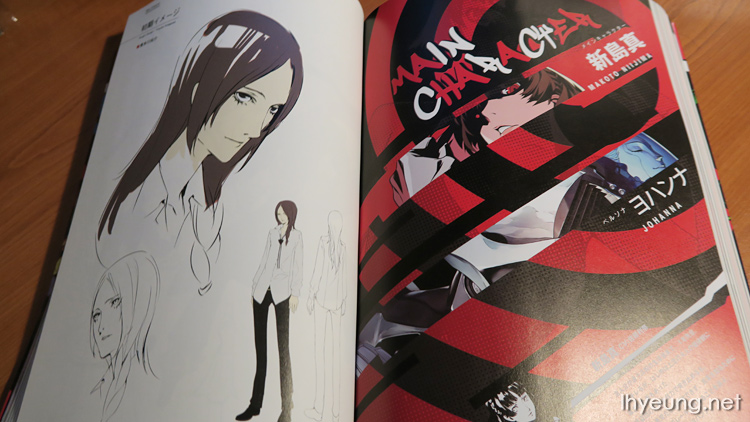 Makoto was given a dark eyes and a black eyeliner to show her strict personality but at the same time, she's a little more forgiving than Mitsuru from Persona 3. In Phantom Thief mode, she has an iron mask to convey she's always on her guard about her true self.
Oh, and she does not see the need to answer any questions regarding her weight, lol.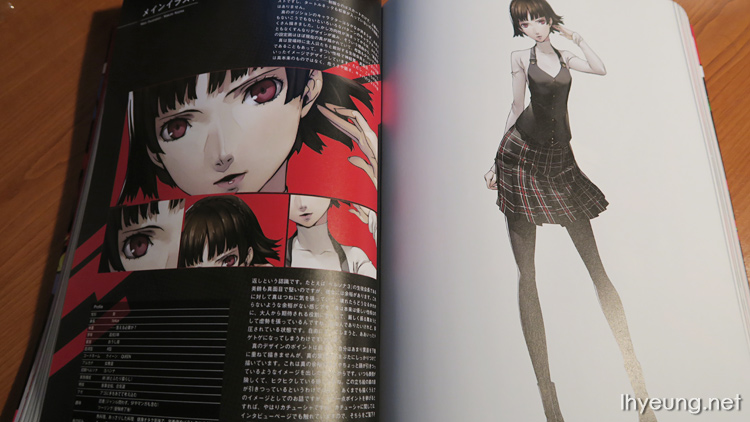 Her design really didn't change much.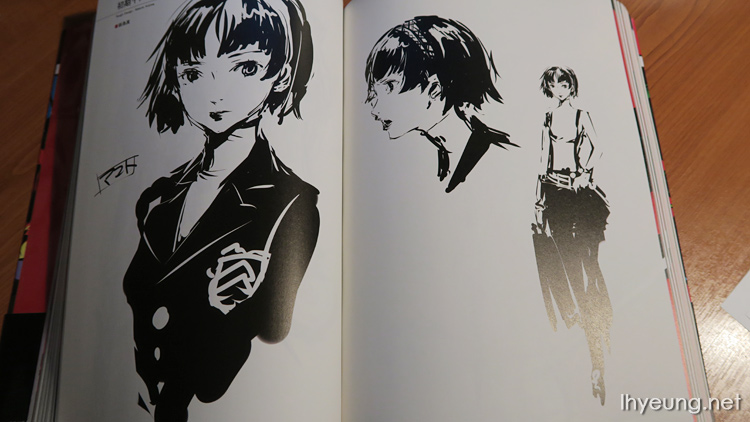 Futaba originally had black hair but Soejima suggested they made it orange because black hair on a withdrawn individual gave too much of a negative image. Giving her orange hair has the same effect as Anne's red tights showing she does what she wants even though not everyone around her can understand her.
Since she's always looking at a computer screen, she'd probably have bad eye sight. Big glasses were chosen to show this and also add to that withdrawn personality as it hides more of her face.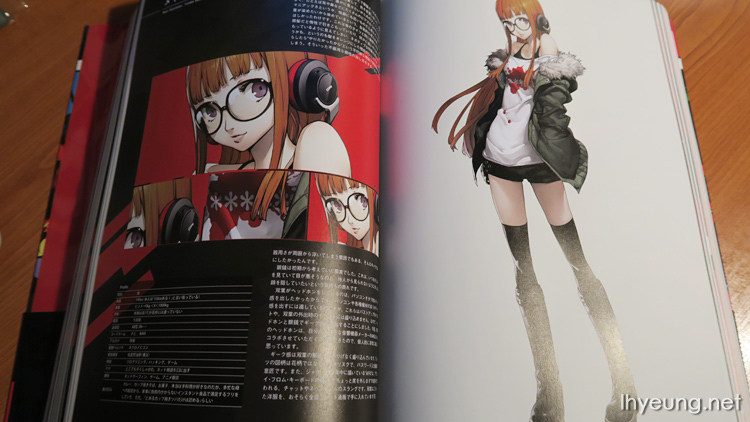 The geekiness doesn't stop there. Headphones were added in collaboration with AKG – if she's a technology geek then she must be quite the audiophile too. Her t-shirt shows asterisks like the ones you see when entering passwords and, her parka jacket has "AFK" on the back which as everyone will probably know, means Away From Keyboard.
Her Phantom Thief design was based on a high tech looking design like that from the movie Tron.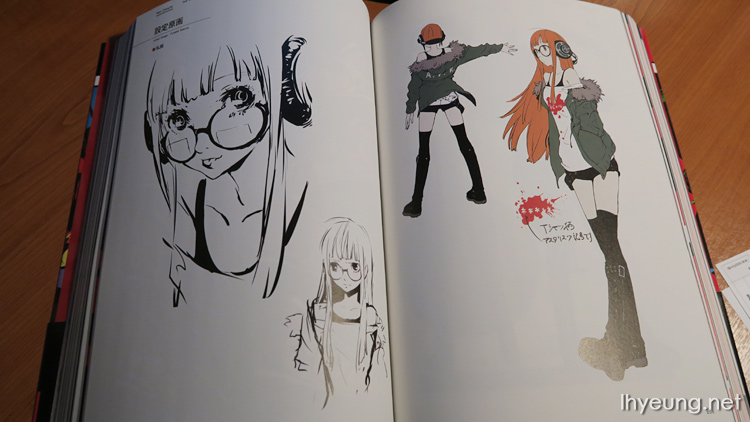 Finally we have Haru as the last party member. She was designed with an approachable, kind image in mind. Kind of like Fuuka from Persona 3 but with Fuuka's design, the character also had to look fragile and weak unlike Haru.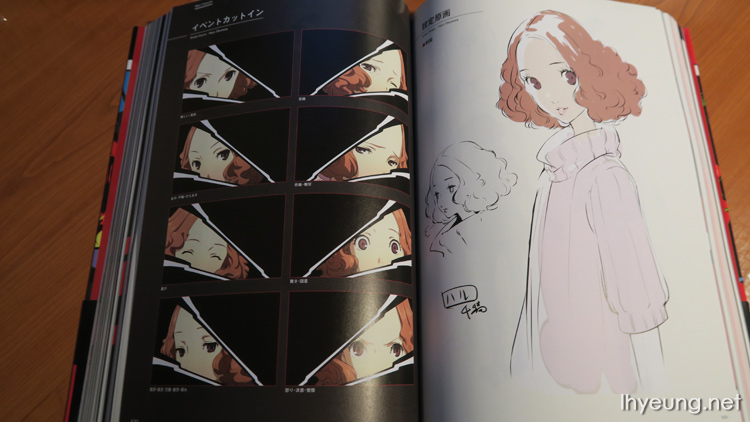 Sub Characters
And we have the sub-character section featuring Igor and all the co-op links of course….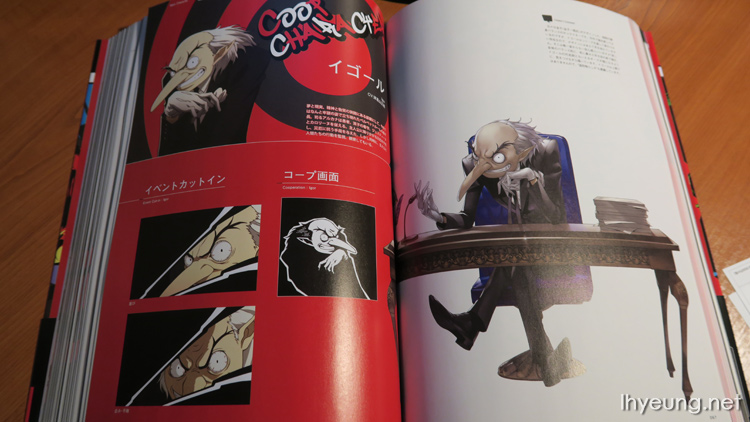 Which are…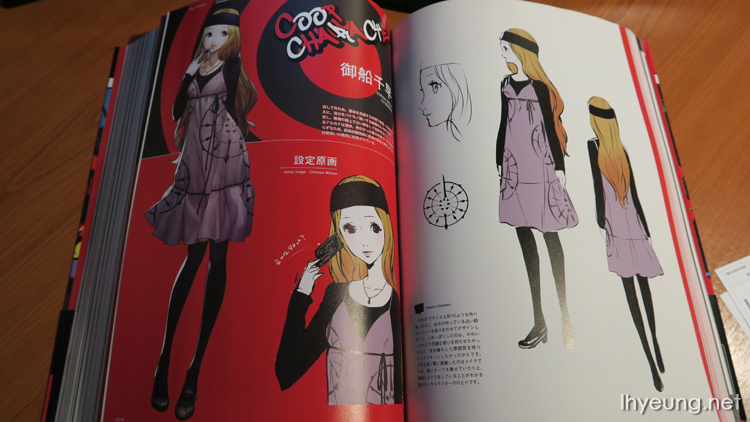 Mostly girls.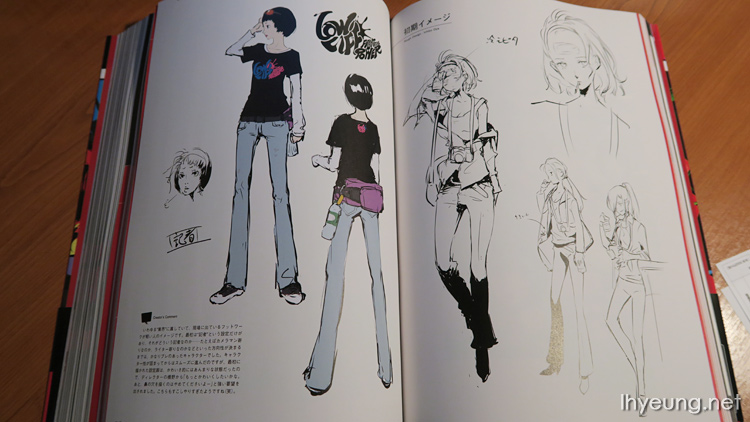 And…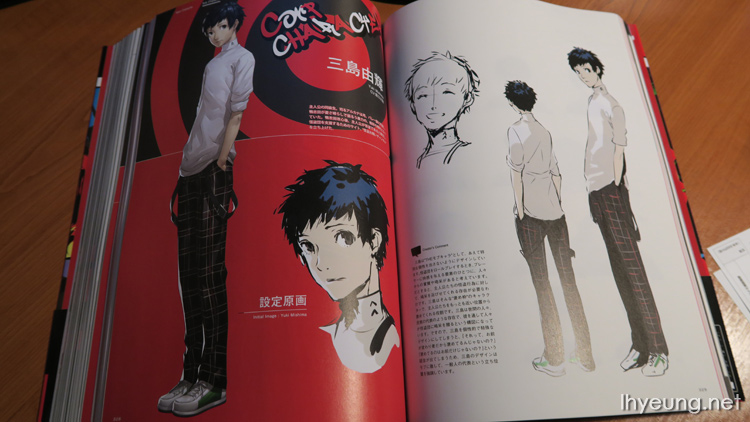 A few guys.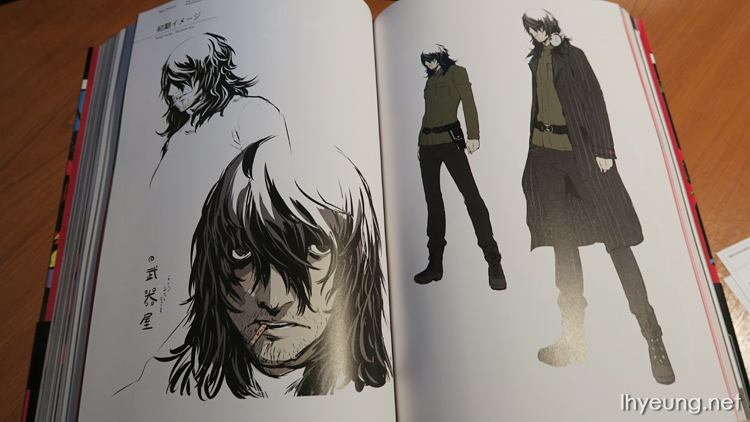 Sae Niijima, Makoto's older sister probably went through a lot of changes.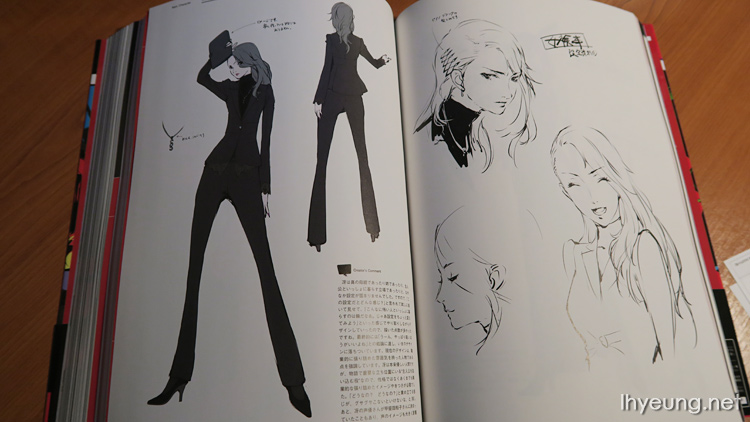 One-eyed Sae?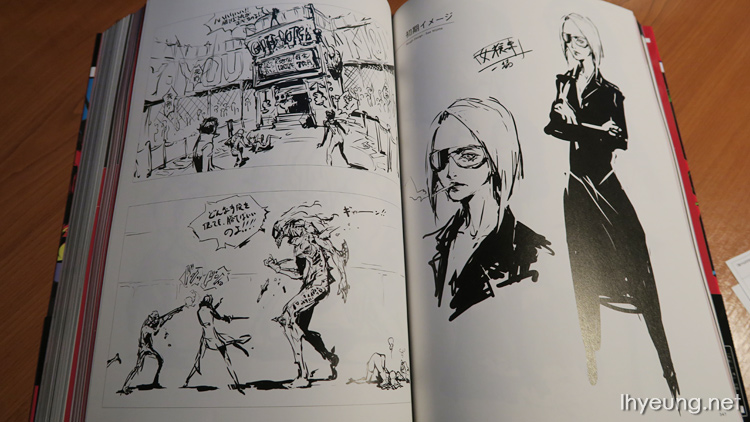 Enemies
All the bosses of the game are listed in here such as the first boss, Kamoshita, a teacher rumoured to sexually abuse his students.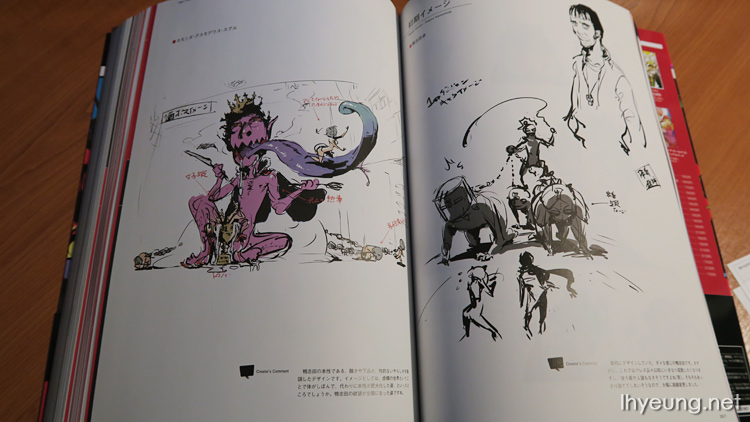 Miscallaneous
And the rest of the NPCs.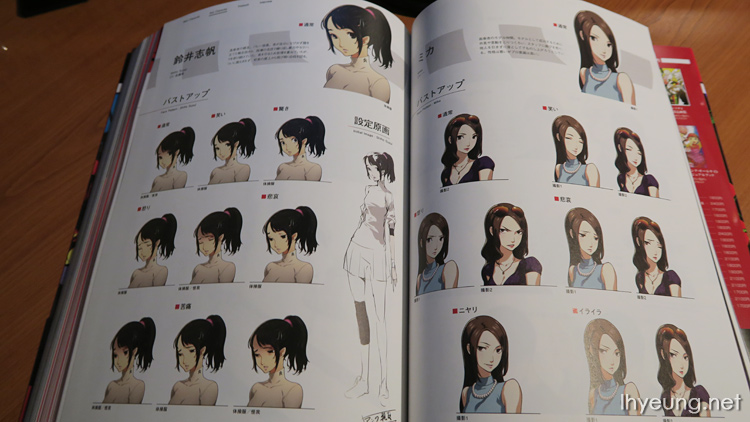 Persona 5 World Gate
All the locations around Tokyo you can visit and having visited Japan myself, I must say they're really well done and almost exactly mirrors the real locations like a lot of Japanese fiction.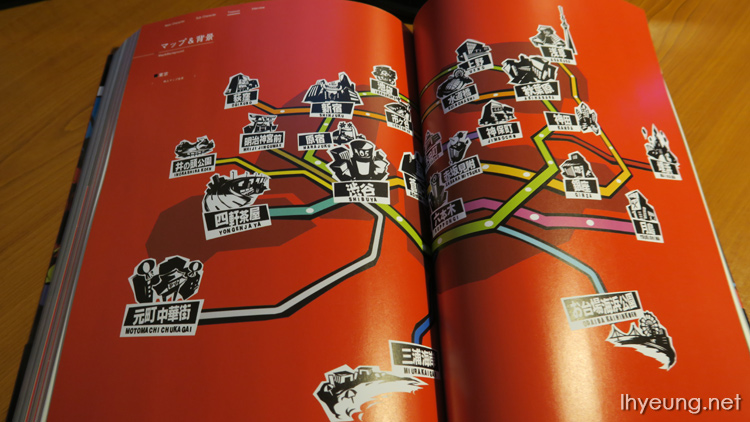 From places like the famous Takeshita, Harajuku…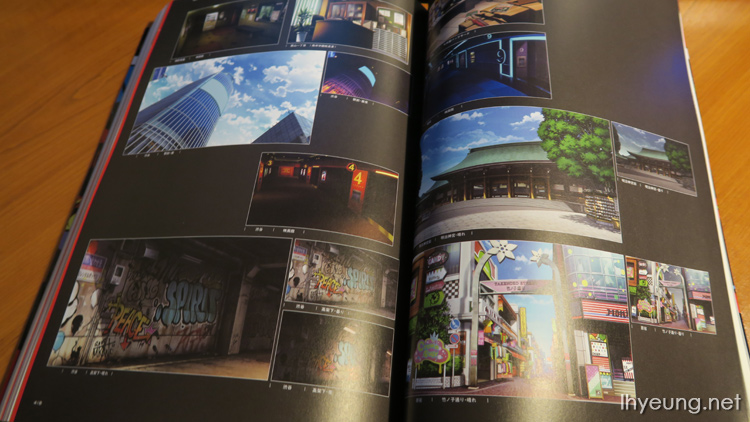 Sensoji Temple, Odaiba (where the 1:1 Gundam is), to the chain department stores like Sofmap, Yodobashi.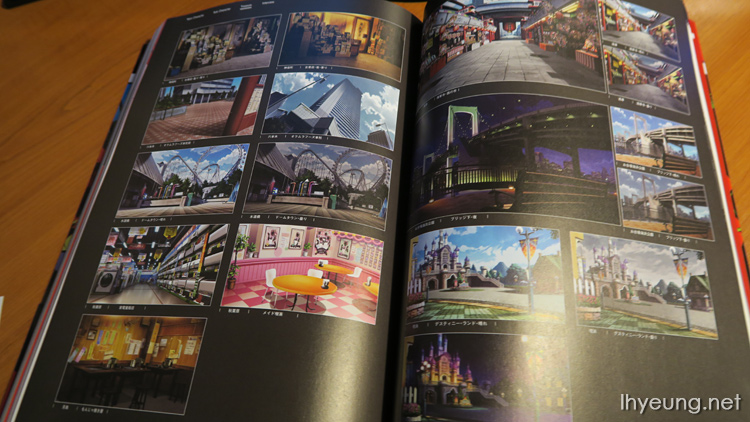 And of course, the tarot cards all Persona games feature.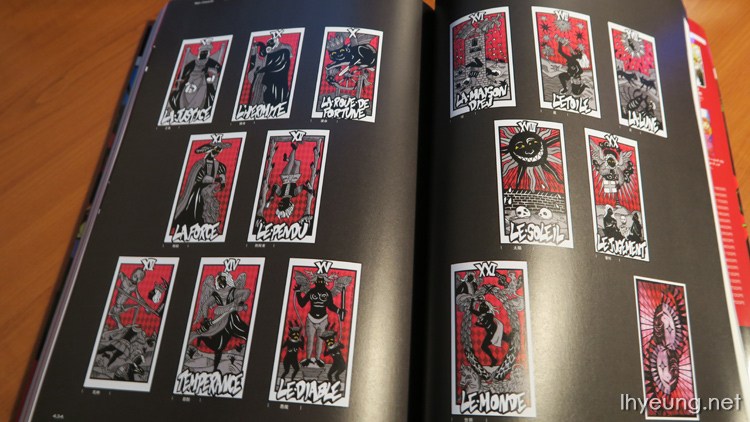 Some awesome full colour concept art.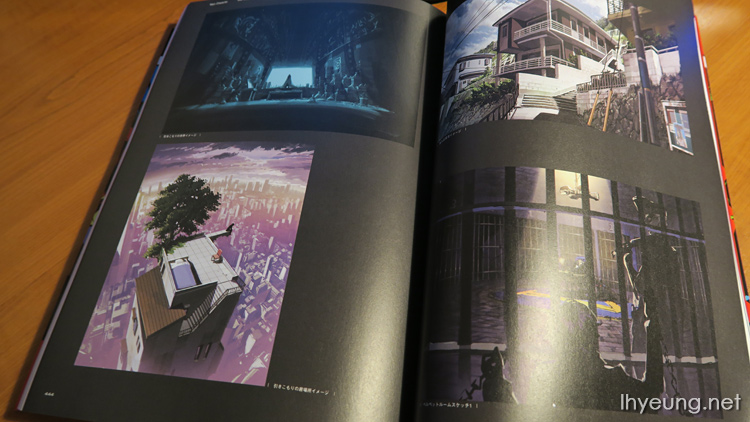 Followed by lots of rough sketches. Looks like there might have been a sofa on the school roof!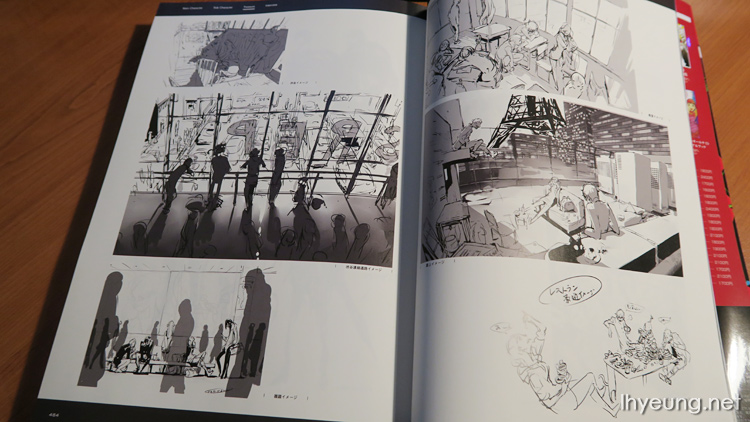 We finish off with an interview with the man himself. Not much interesting here other than the themes each Persona game covered… P3 cool, P4 cheery, P5 passion.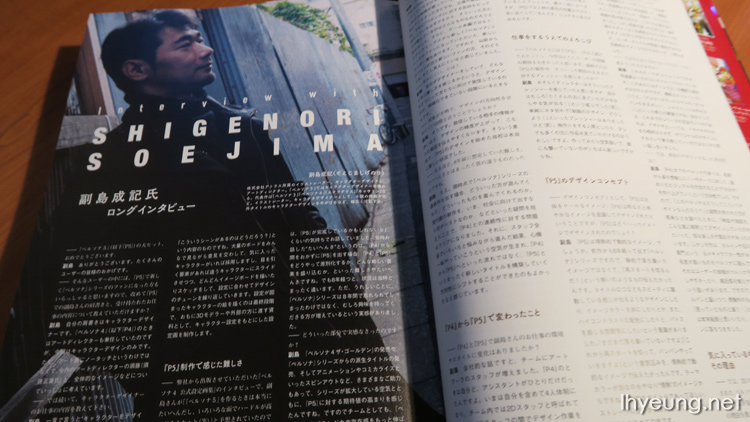 Overall a really satisfying book for anyone who really enjoyed the game. It's chalk full of art and even if you can't read Japanese there is little text to read.