Hiking in Hong Kong - Trail Section 8 Dragon's Back
Hong Trail Section 8 AKA "Dragon's Back" is referred to as the "best hiking trail in Asia" by a lot of English travel guides so I had to see for myself after tackling Wilson's Trail Section 2. It's longer at 8.5km instead of 6.6km but supposedly easier.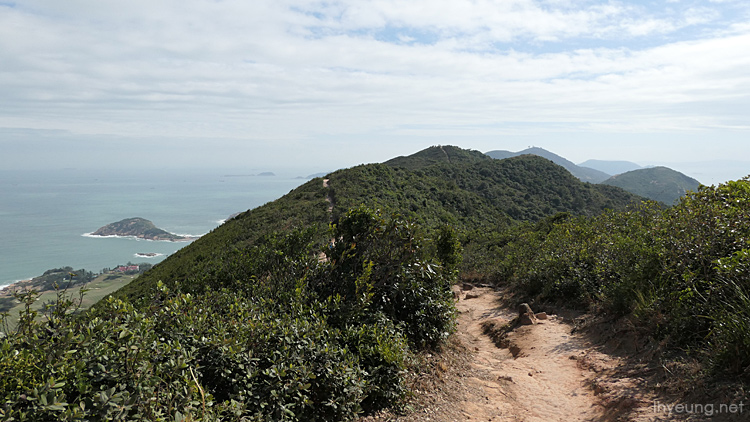 Reaching The Starting Point
I chose to go during the weekdays when it's less busy and it was 24C - Pretty much a Scottish summer. Sky was blue so it was a nice day.
Following the hiking site's instructions I took the number 9 bus from Shau Kei Wan Station - just look for Exit A once you're at the metro station.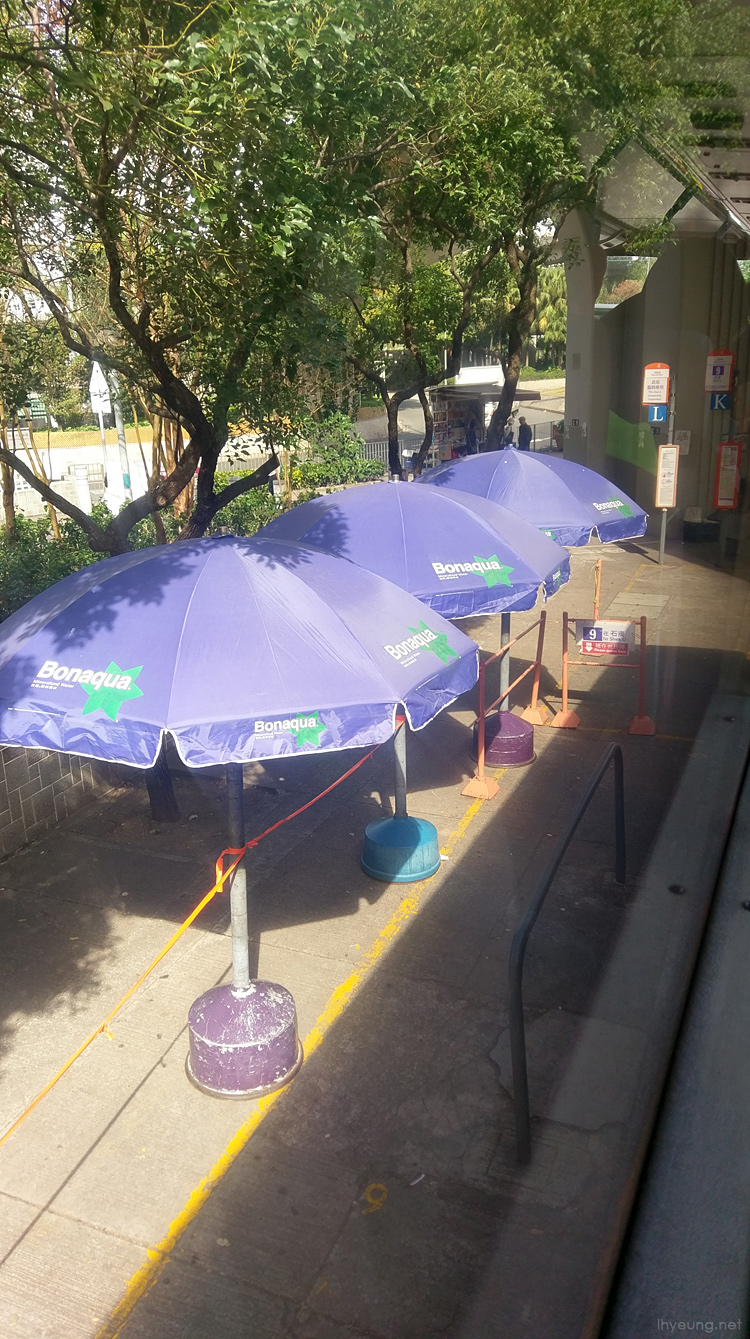 The bus journey took about 20 minutes to get to To Tei Wan Stop. It probably would have been longer if it was the weekend and you already get quite a view as the bus drives uphill.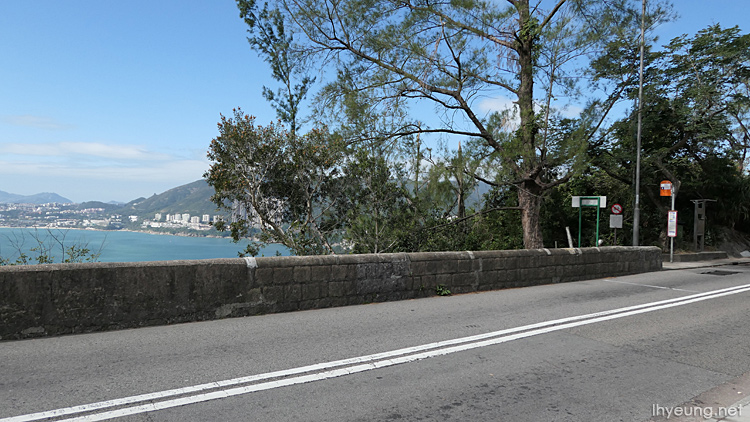 Hong Kong Trail Section 8
It was already quite busy at the starting point but, we started quite late, almost noon instead of early morning like for WTS2.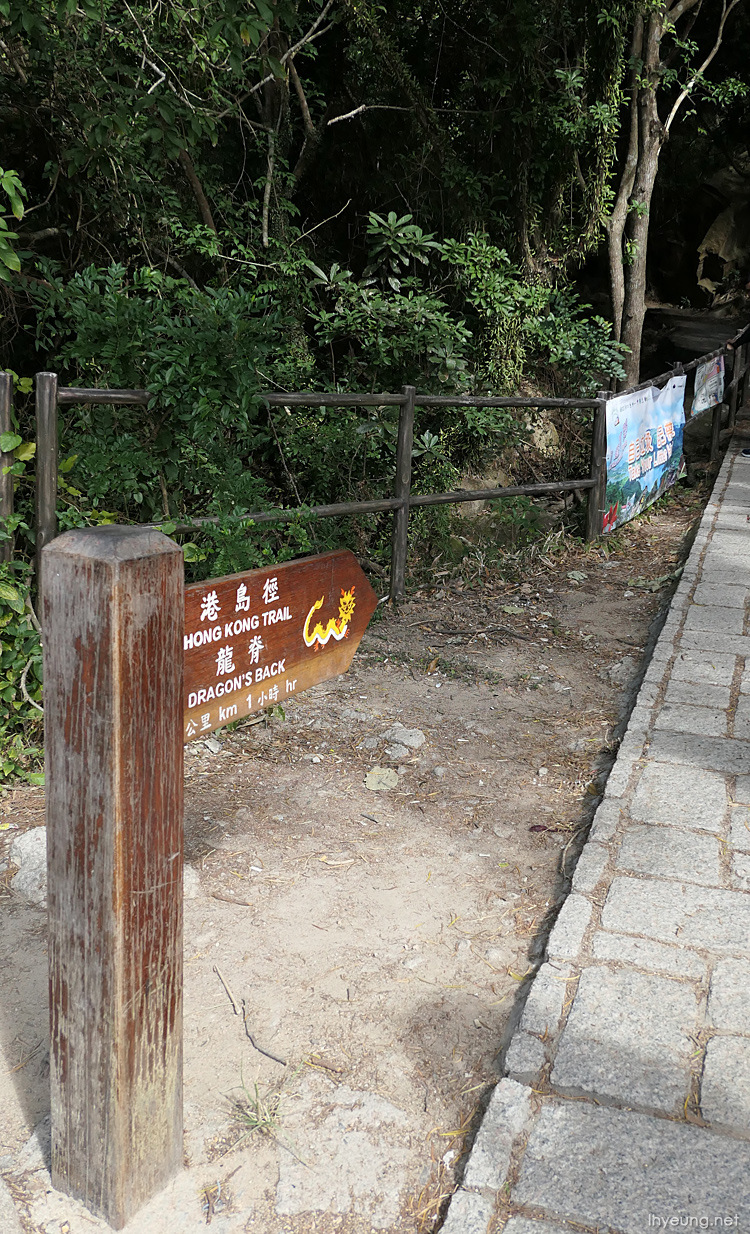 It's an easier route than WTS2 because there aren't as many steps as you make your way up to the Dragon's Back.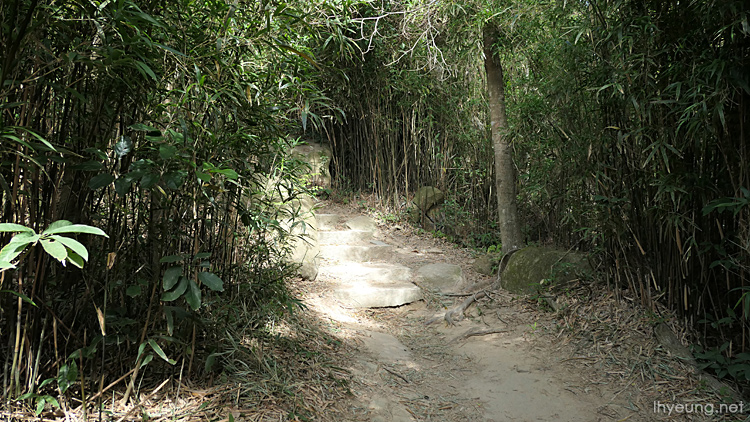 Doesn't take long before you have a nice view overlooking Tai Tam and the wealthy Red Hill villas but it was very windy on the day I went. Probably partly because there isn't much cover.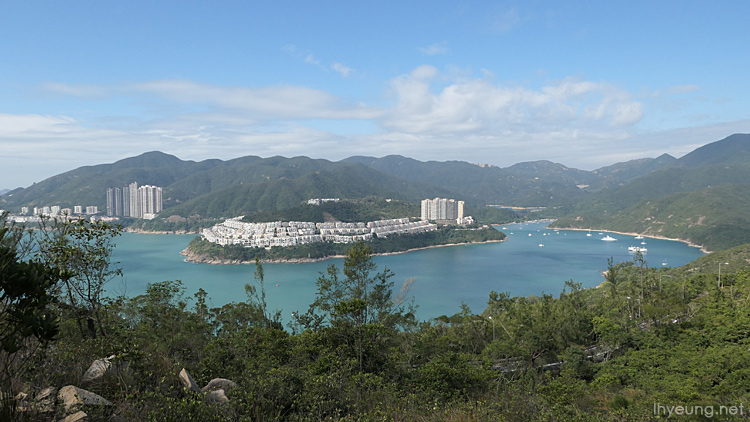 There are stairs but the steps aren't as steep as WTS2.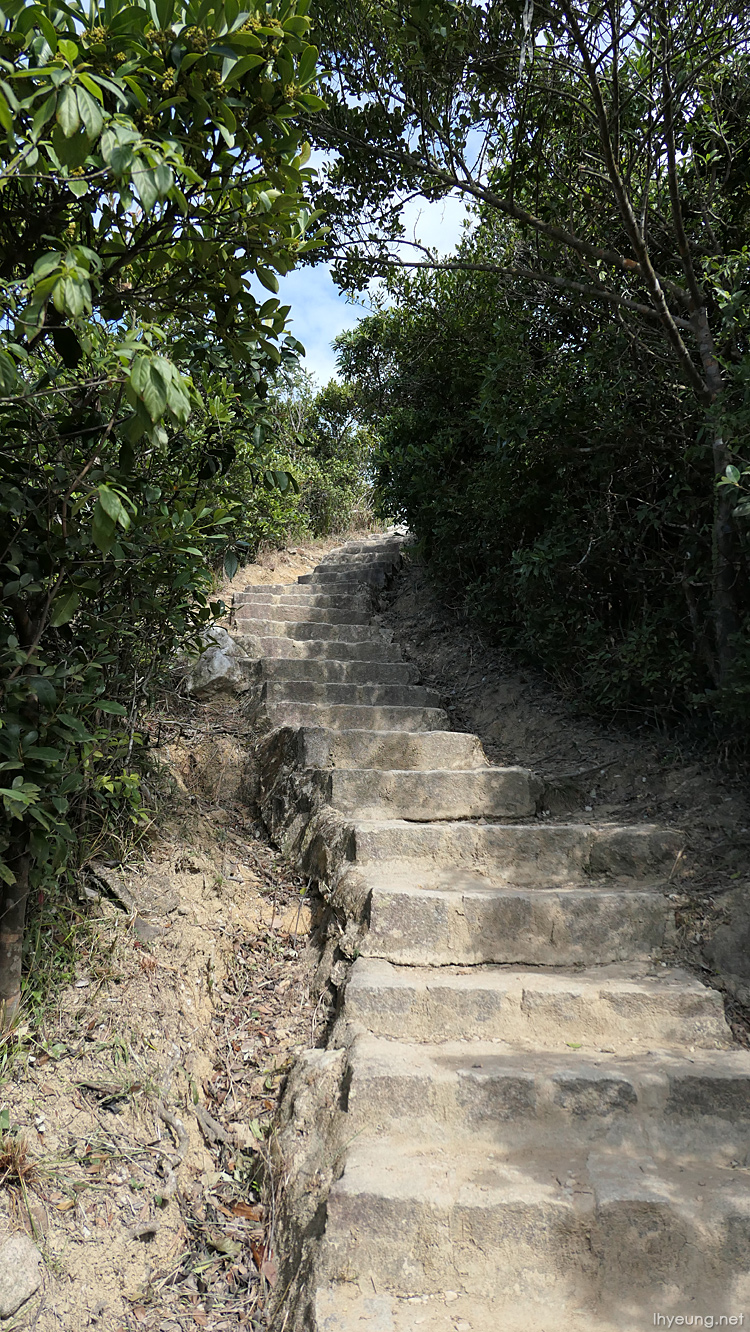 There are plenty of flat sections that are easy to walk along.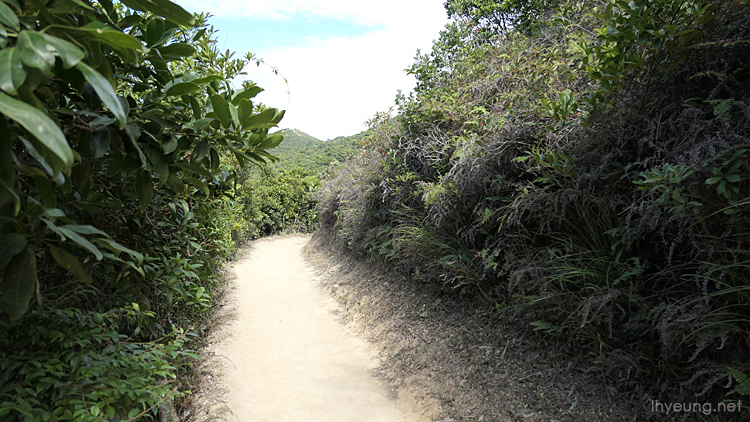 There are signs at all the forks so you can't really get lost and mobile signal is good so you can also use a map app like Maps.Me.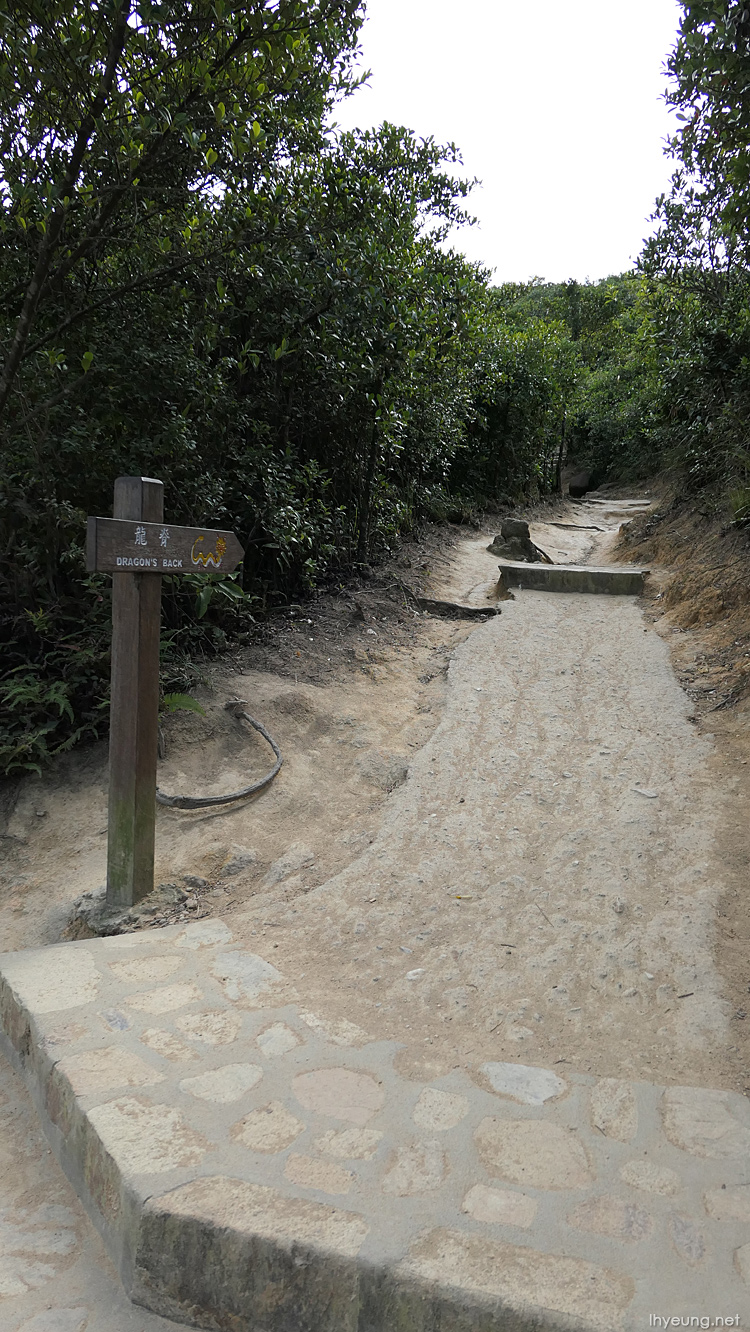 As you keep climbing you eventually see Shek O Country Club with its golf course and also the beach next to it.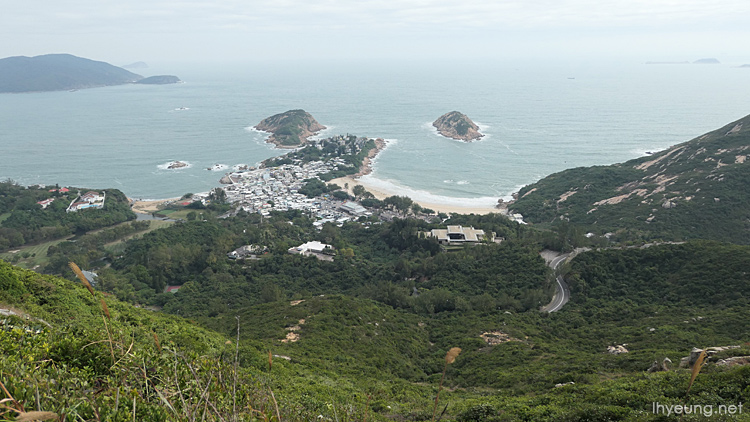 But Dragon's Back not quite in view yet.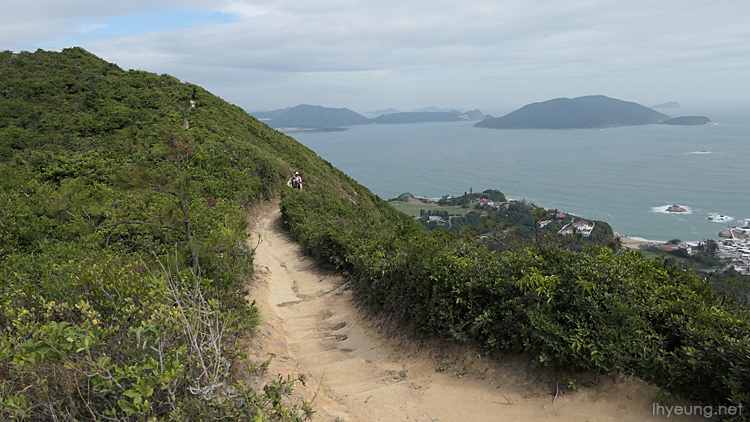 There are a few tricky rocky slopes you'll come across like this but it's dry so as long as you're careful about any loose rocks, you'll be fine.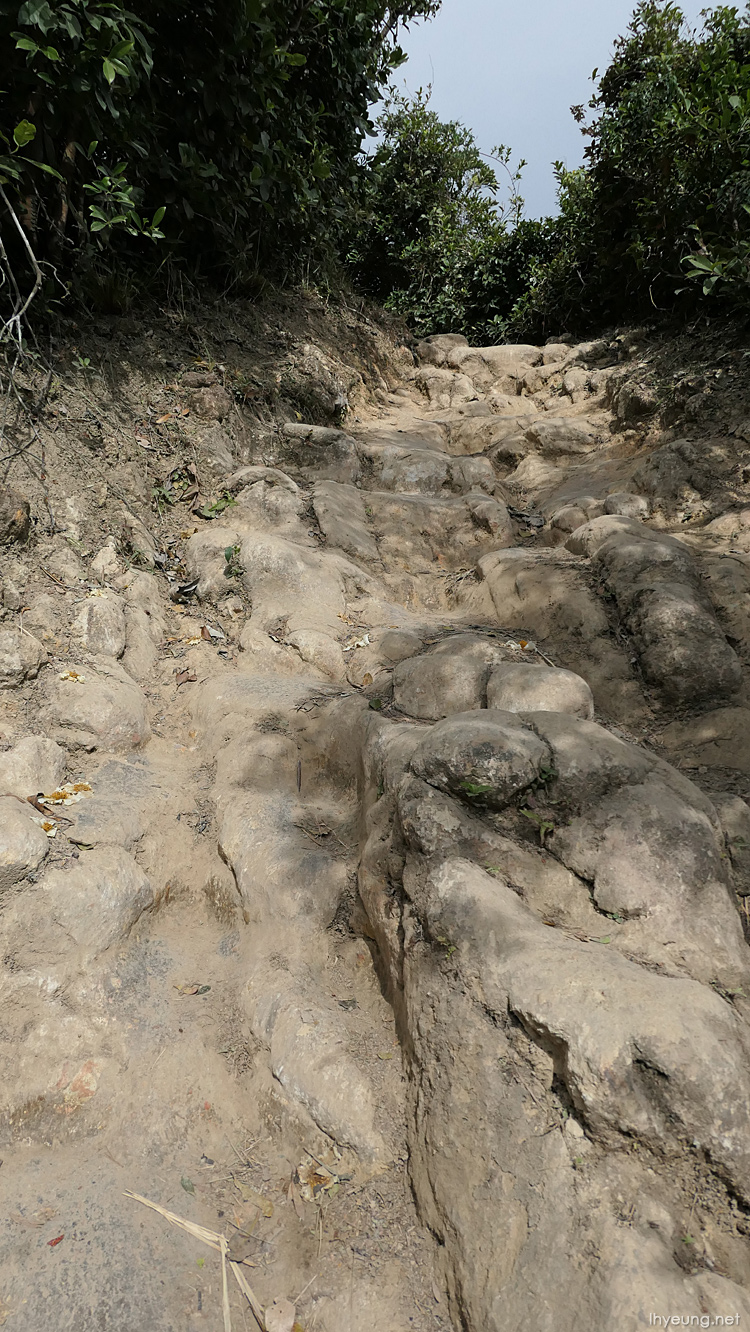 If you haven't figured out why it's called "Dragon's Back", it's because of the windy up and down path that resembles the snake-like form of Asian dragons - so this must be the start of it.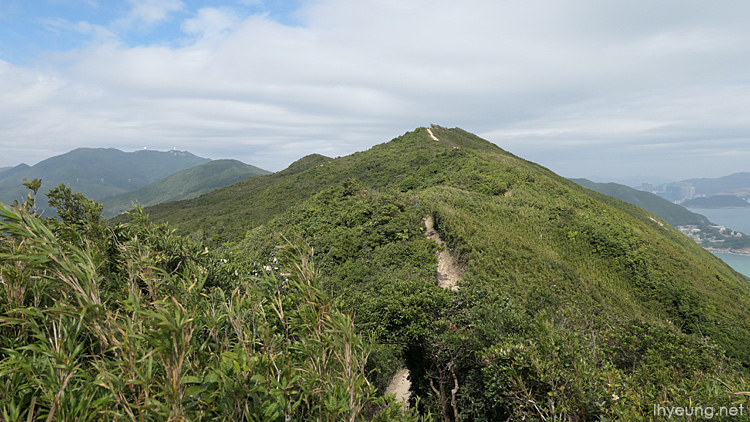 Funny enough, dragons in Western mythology are more like dinosaurs...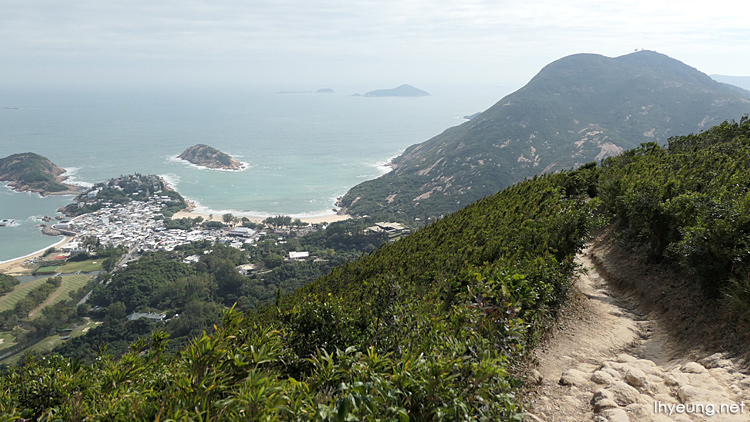 With a bulky body, tiny arms and wings.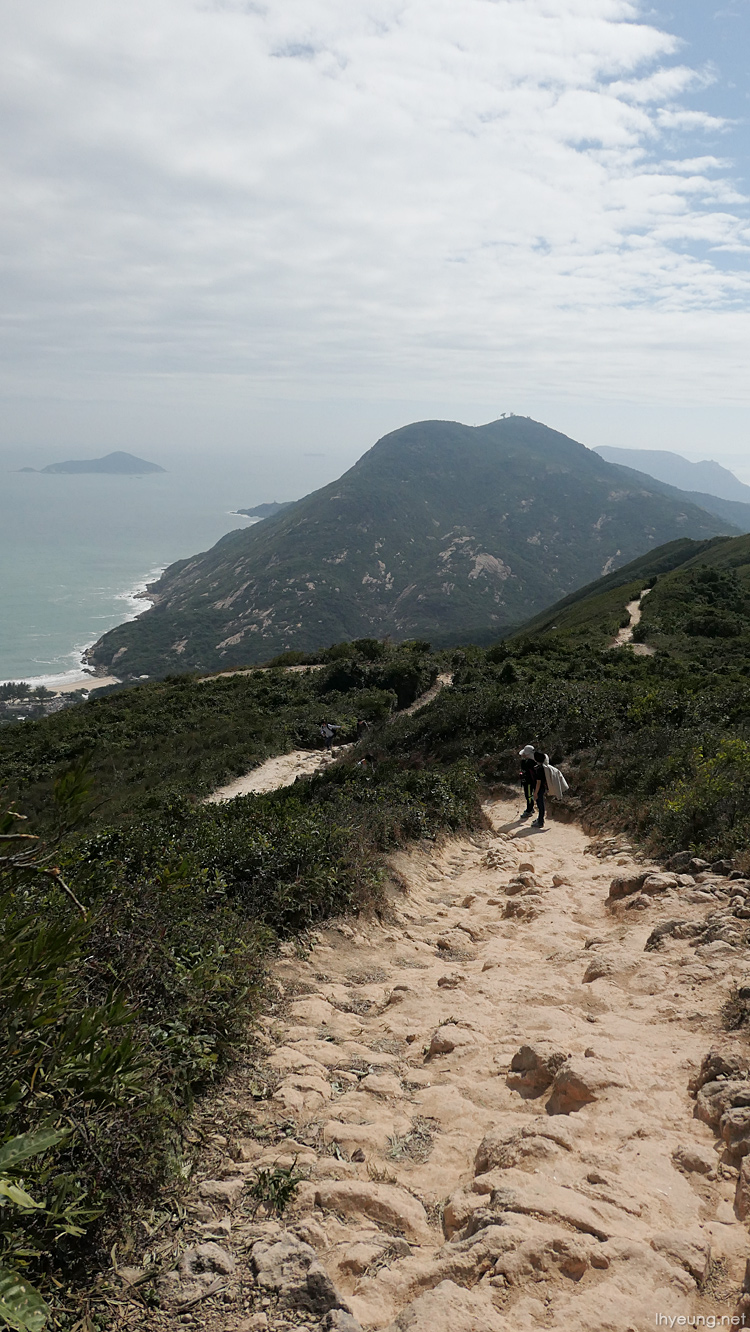 About 1 hour from the starting point (again, probably quicker if you're not taking photos and videos like me) you'll find yourself at the peak of Dragon's Back, overlooking Tai Tam Bay on one side and Big Wave Beach on the other.
The plan was to go all the way to Big Wave Beach.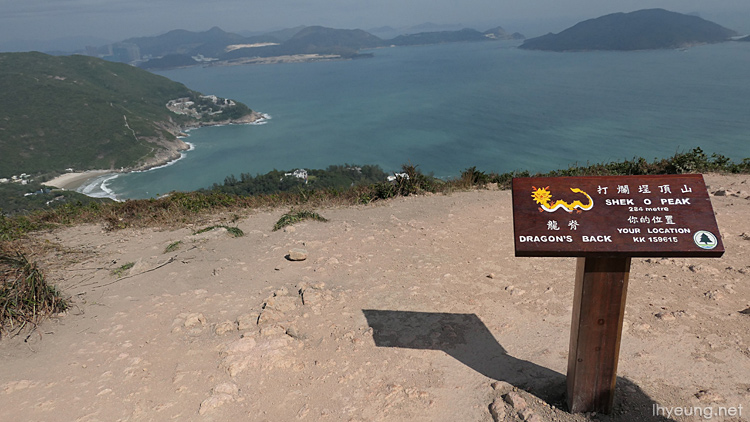 And this is pretty much all you're going to see as far as nice views are concerned. It's about 1 hour to the first checkpoint.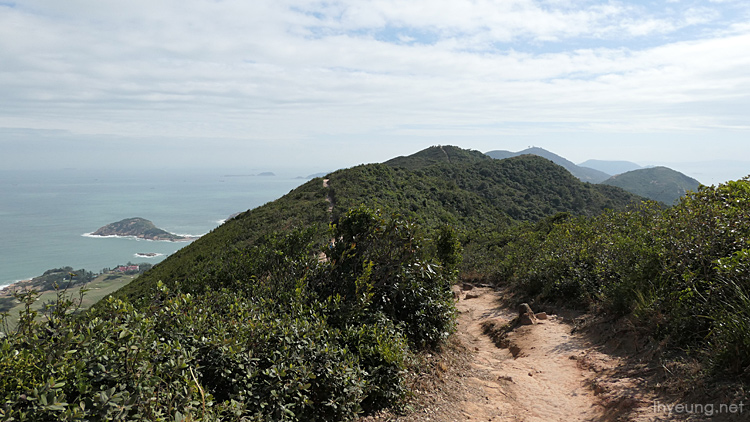 Once you start making your way back down the steps and rocky paths...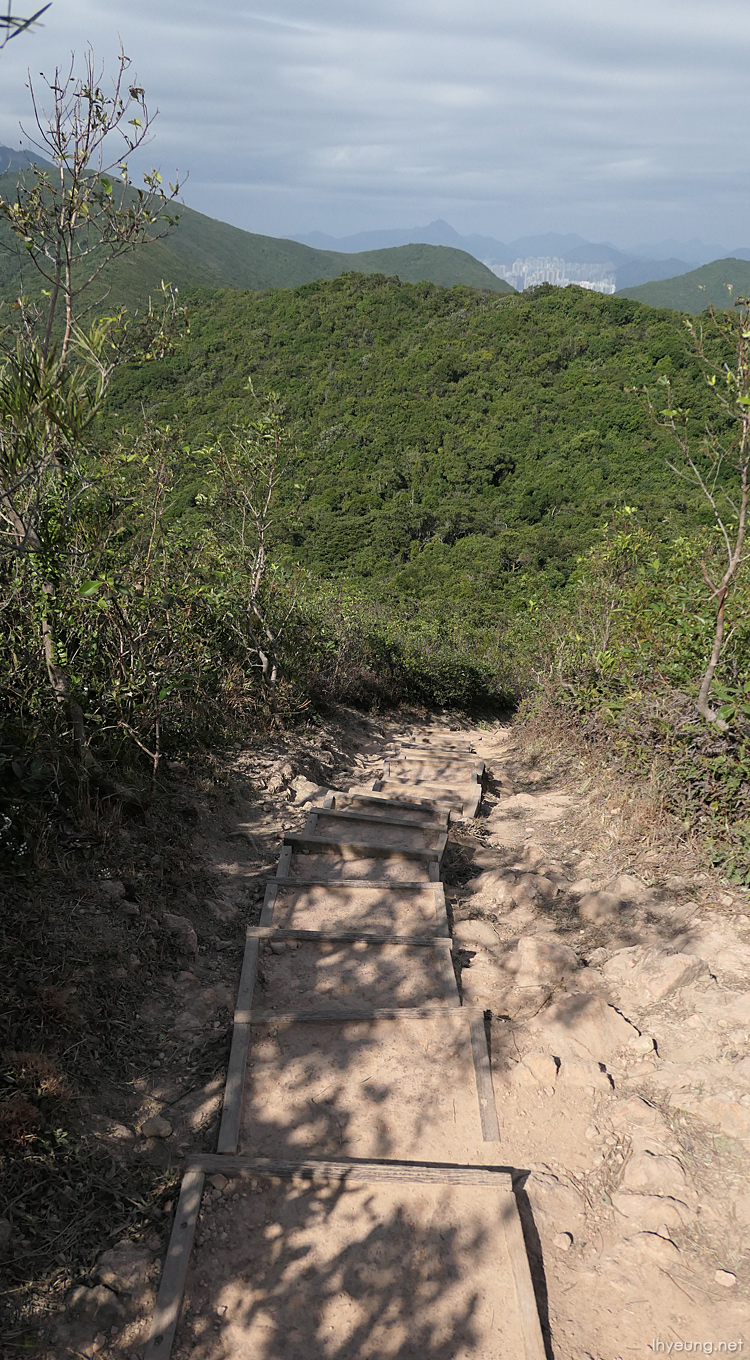 There's nothing to see. Probably why the YouTube videos of Dragon Back are mostly very short.
You might be able to go left here to get back onto Shek O Road for the bus (I haven't confirmed this), or continue walking another 1 hour to get to the next checkpoint which is further up the same road.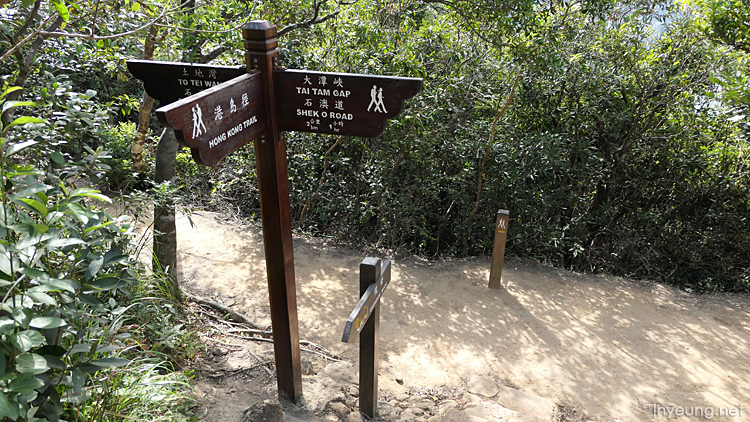 If you choose to go on, it's just one flat path through the bushes and trees really.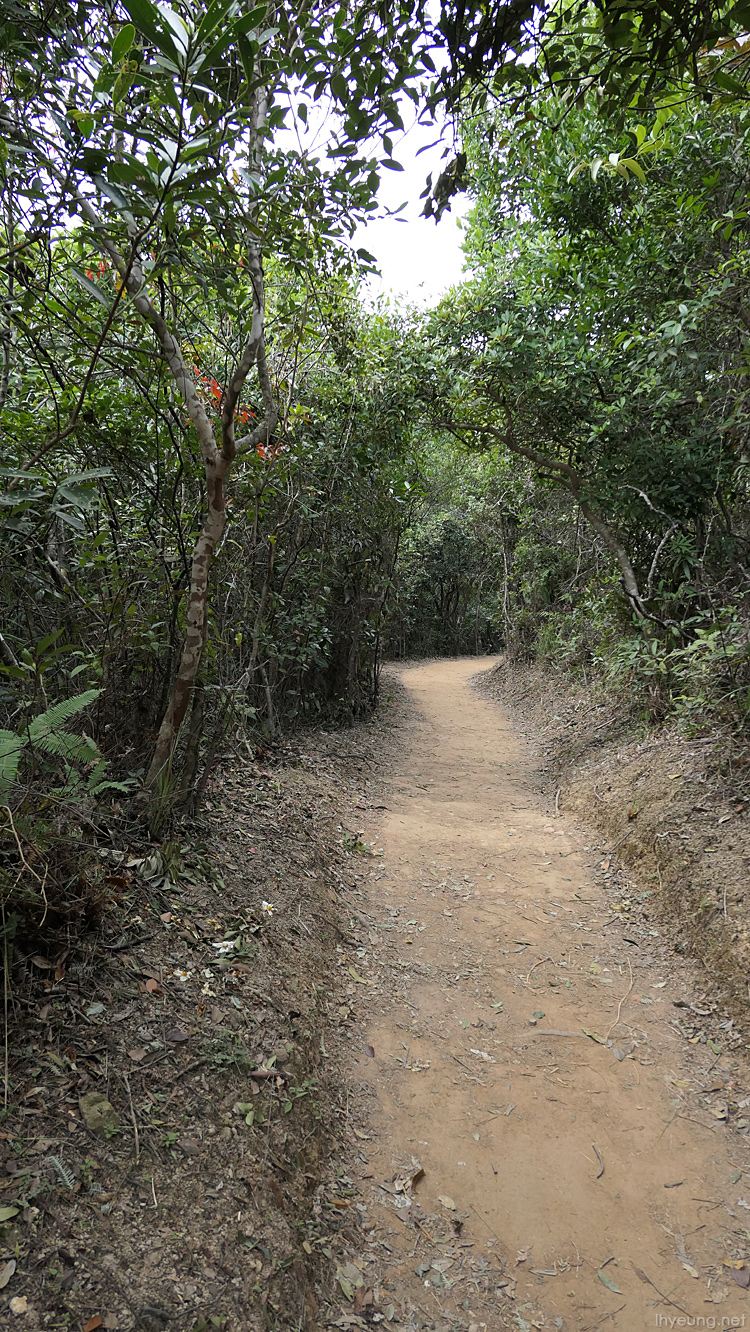 Well, mostly...
I guess that's why it seems to be a popular route for trail running, dog walking and biking too because you'll come across a lot of people doing that along the way.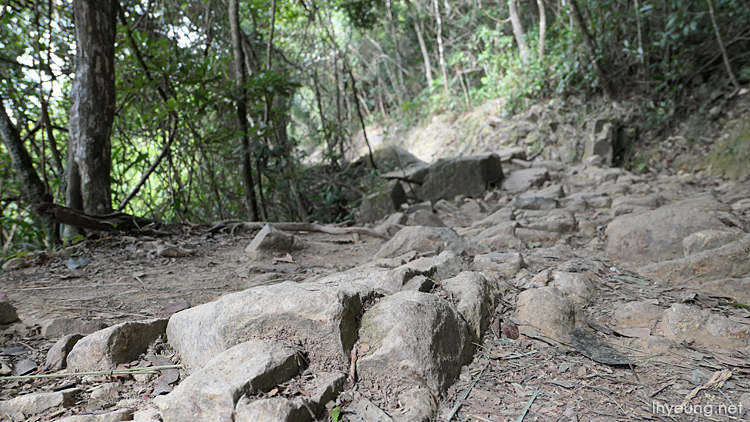 Spotted some fruit along the way but not sure if they're edible or not. Or if it's stealing =P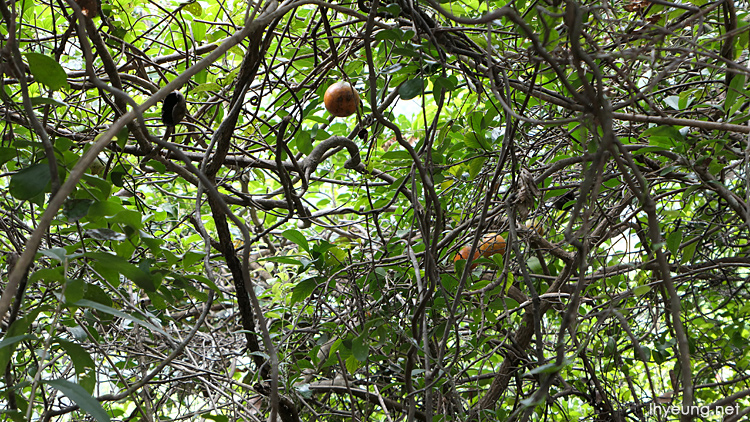 If you really pay attention you might come across rare insects. I saw a dragonfly but it flew off too quickly to capture it. Instead, I came by a black grasshopper.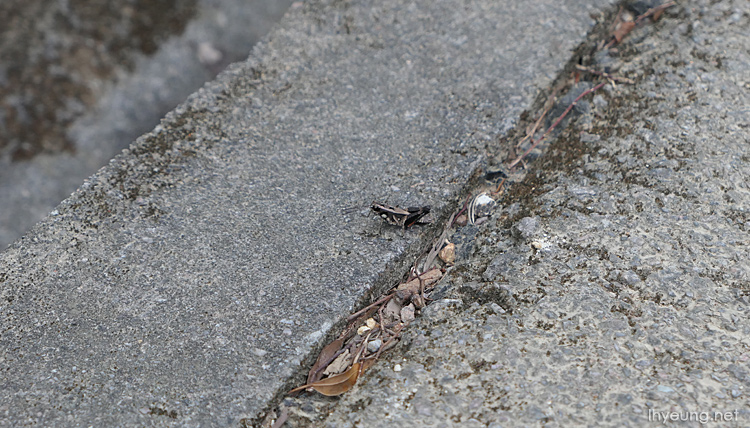 And here we have the second checkpoint. They're not really called "checkpoints" but I like to call them that because at this point quite a lot of people decide to stop and go back to Shek O Road for the No. 9 bus.
You might as well because the rest of the trail is just as boring if you're expecting more views overlooking the sea and city.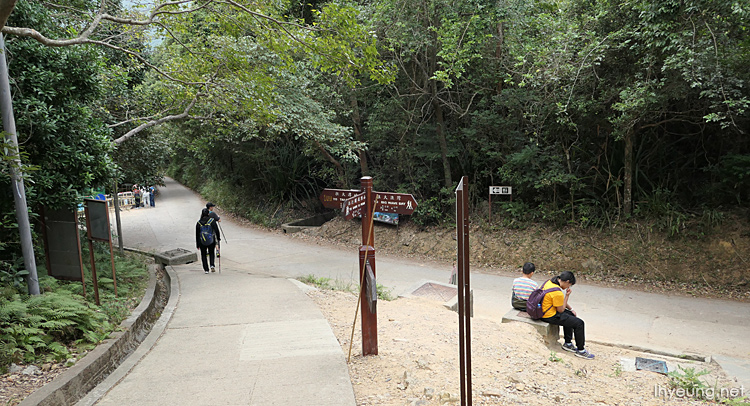 The rest of the trail towards Big Wave Beach takes about 1 hour.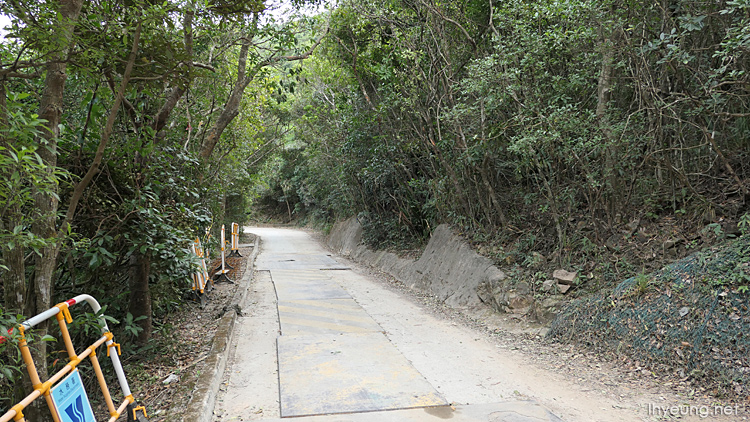 After the first rest point overlooking Chai Wan, there's nothing else to see really.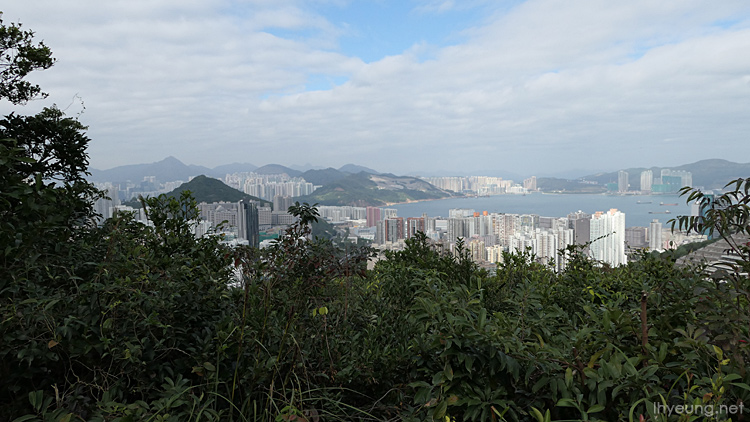 Just be ready for a lot of stairs...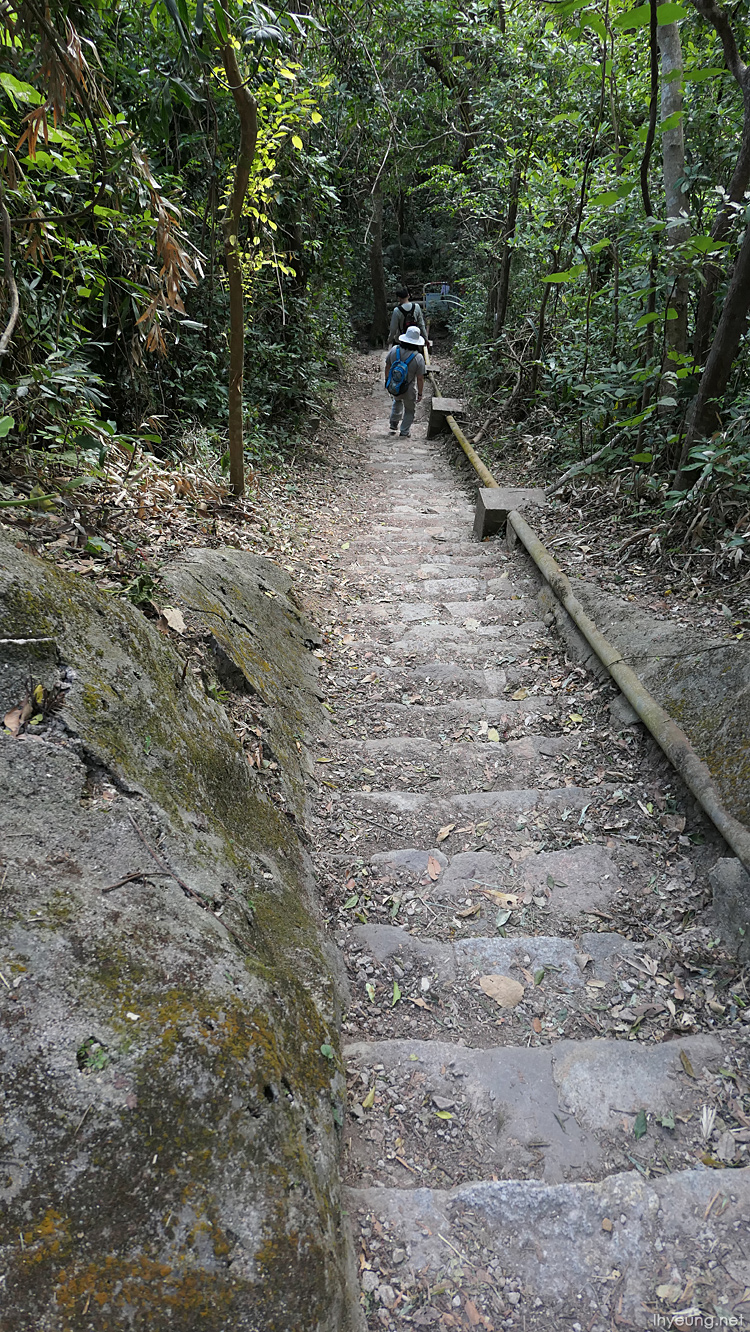 And rocky, uneven ground...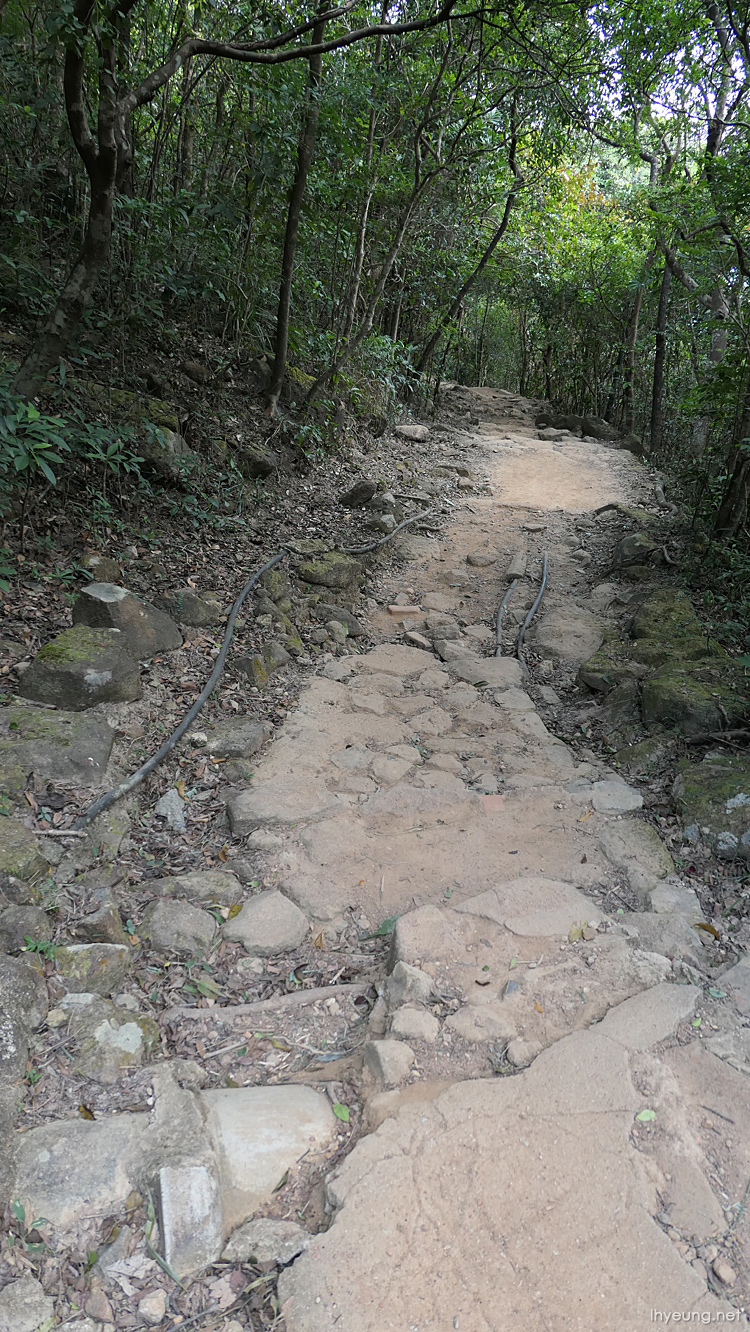 Before you get to the beach.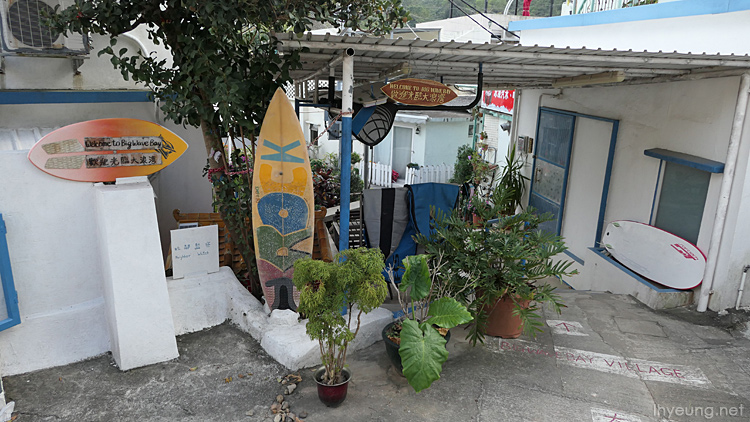 If you haven't guessed from the name already Big Wave Beach is popular for surfers. You also don't have to hike your way here either because the number 9 bus actually stops nearby too.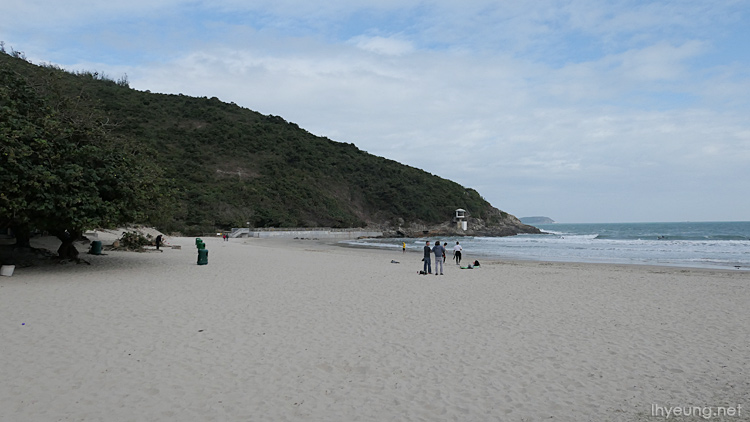 If you decide to grab some food to eat here, I'm not sure if the prices are a rip off or not but... The small store right on the beach charged HK$105 for this tuna roll. It's huge, compared to the ones I get back in the UK for half the price and the tuna filling is a lot more generous. To be fair it had cheaper food such as pizza and hot dogs so you can be the judge yourself.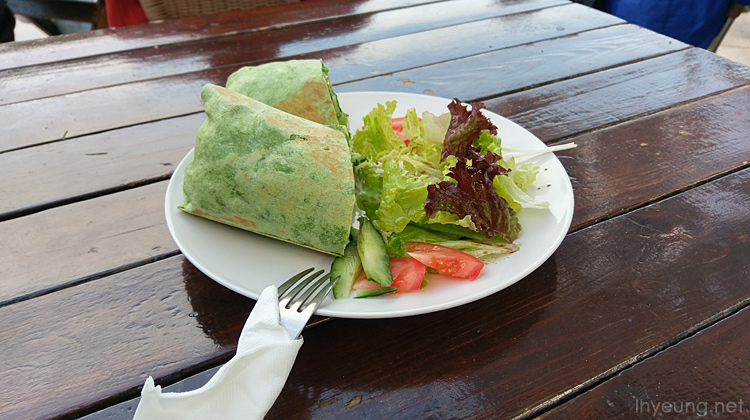 Not far from the beach you'll find a bus stop for the number 9 that'll take you back to Shau Kei Wan Station but, if you choose to take the mini bus you'll need change since it doesn't accept the Octopus Card.
For us, the KMB bus didn't actually appear so we had to walk a bit further out along the road to a bus stop where it did instead following the Moovit app's directions.
In the end it took 4 hours to complete the hike instead of the offficial estimate of 3. I actually prefer the view I got from Wilson's Trail Section 2 because it had more interesting things to see ^^;