Intel Announces Dual Core Atom Netbooks for Second Quarter
Intel has announced its financial earnings and also that it will be releasing Dual Core Atom processors in the second quarter (of this year?) which may be coupled together with DDR3 RAM. In other words - Faster light mobile computing.
Some of the more recent netbooks feature the "Pine Trail" Atom which has an integrated graphics chip on the CPU to help speed up graphics performance but it still lags on playing 1080p video and other processor intensive tasks.
Some people may ask, "Why would you want to play HD video on such a tiny 10" screen?" Yes, that's true since you can't enjoy the finer details such as richer textures. However, my answer to that is most fansubs and videos these days are released in 720p format so having the processing power to handle such videos means you can enjoy them on the move without having to transcode the videos first and on much lighter mobile computers than laptops.
Also, if you couple netbooks with an HDMI connection, it would be great for sharing multimedia on modern HD TVs in sharp, crisp quality! Saves plugging in separate analogue audio/video cables too!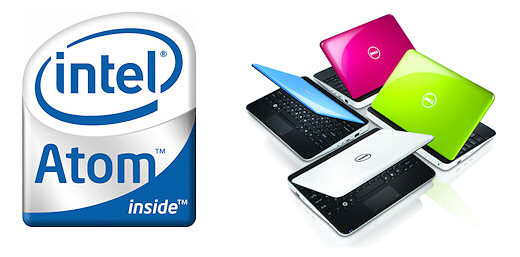 I know that you can already playback 720p video using the CoreAVC codec and that netbooks powered by Nvidia's mobile graphics chip ION already manages 1080p but, both aren't well optimised for battery life and must be running in full power mode so hopefully this new Atom chip will make things run more efficiently.
Netbooks could also do with the extra processing power anyway.
Now my only other request to manufacturers is please make netbooks with screens that can actually handle all the windows... Some of the prompts in software don't even fit on the common 1024x600 screens and you can't click the buttons!
In any case, might be time to sell those single core netbooks now before prices plummet.