Trauma Team Japanese Boxart and Trailer
It feels like it's been ages since we heard anything about the new upcoming third Trauma Centre game on the Wii but it looks as if its Japanese name has been finalised as "Hospital - The 6 Doctors" (Rokunin no Ishi). It will be coming out on June 17th in Japan while North America gets its version in just over a week's time as "Trauma Team".
I'm a fan of the series but I really don't like the way this new game is presented. I also prefer the old group shot than this huge collage of pictures. Unlike the last time, the NA boxart looks better.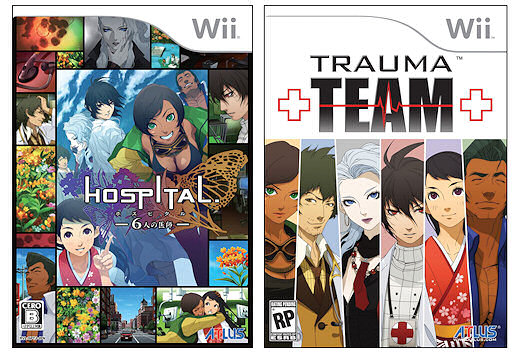 And for the Persona fans amongst you... Doesn't the logo scream Persona PSP? It would be funny if Igor appeared!
Regardless, hope it still plays well!