Nokia 5800 Review, GPS Navigation and Internet on a Smartphone
Decided to replace my current mobile with a smartphone because I thought internet on the move and GPS would come in handy when scouting for new places for the odd photo stroll or good spots for practising my photography. However, I didn't want to pay the price of a laptop for say the HTCs or an iPhone so I decided to try the Nokia 5800 instead.
The following also looks at internet usage and GPS navigation on mobile phones just for anyone curious about how it all works and how well it works.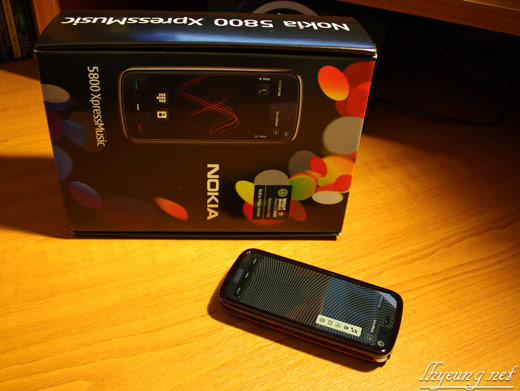 Box contents:
Nokia 5800 Phone
1320mAh battery and charger.
Wired remote and neck-chain type earphones.
USB cable.
Pick-shaped stylus.
Nokia MD-8 speakers.
Software disc and manuals.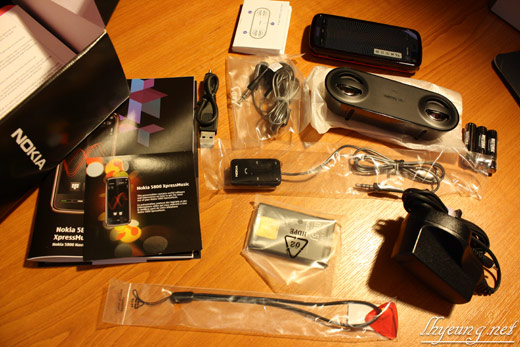 Design
The model I obtained says it's "red" but most of the phone is actually a dark colour with only a line of red encircling the sides. As with my previous Nokia phone, the back of the cover is hard to remove but it's interesting how they've changed the way you insert the SIM card. Well... kind of. You now insert it like a memory card from the side but you'll still have to remove the battery when you want to remove it oddly enough.
On the back of the phone, there is a stylus and it's very tough to get out which discourages me from using it. Nokia should probably take some lessons from Nintendo on how to store it.
Charging takes about 1 hour. It's good to see the battery indicator has since evolved from only 3 segments to 6 segments these days. Battery runs out fast if you use the wireless network and GPS a lot.
An 8GB class miniSD memory card is already inserted into the phone and quite frankly, is hard to remove. It makes me wonder if Nokia does this to discourage people from getting rid of their phone. The packaged USB cable is very short too at 20cm! Fortunately you can use Bluetooth to transfer and manage files.
Music and Sound
Play.com seems to include the Nokia MD-8 branded speakers worth £8 and uses 3x AAA batteries. It's alright for radio (it actually acts as an antenna for the phone) but the sound quality is very poor because the frequency response range covers only 67% of the human hearing range at only 300 - 15,000 Hz. That means you're missing out on some of the sound from your music such as the high and low pitches from instruments.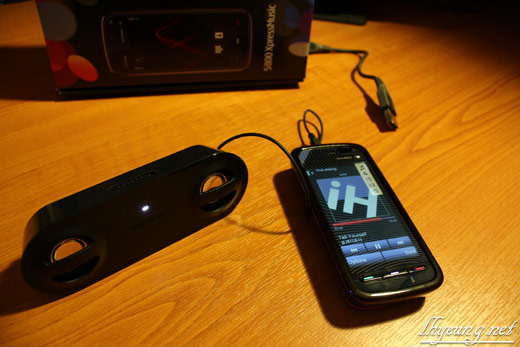 The packaged earphones aren't any better either with mid-range vocals sounding very rough, high treble almost ear piercingly clipped and the low bass doesn't thump into your ears like it should. I know the sound output on phones are poor but still... In this case, the frequency response for this phone is 40 - 15,000Hz, 68% of the human hearing range which means it's just slightly better than the speakers above. It doesn't help the phone only supports lossy audio formats.
On the bright side, you can use your own ear/headphones and they make 320kbps MP3s sound smoother but the sound quality still isn't great. Everything sounds hollow and the bass tends to overpower the vocals. In fact, the very same MP3s sound much more balanced on my dedicated DAP than on the phone. It might be passable if you don't want to carry around multiple gadgets.
Playlists can be created on the phone by selecting a song and adding it but, I think it would have been easier if it let you select a folder to playback. Only lossy formats, ACC, AAC+, eAAC, WMA and MP3 are supported. Album art is also supported and displayed if your music files contain them.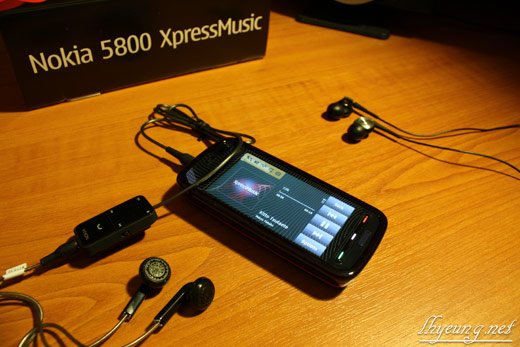 Photo and Video Camera
The camera is a 3.1MP (2048x1536) with auto-focus using a tiny f/2.8 Carl Zeiss lens. Can't expect much quality from the tiny sensor of a phone - Very noisy even at "low ISO" mode which is under ISO 100 and that says a lot. However, it's still better than my previous which didn't have focusing at all.
For the photographers amongst you can also manually adjust the ISO level, white balance and exposure compensation although I probably wouldn't bother. Saying that however, I think it might get more people interested in photography if they start learning about what these settings do.
Video resolution is at the common 640x480 although you can choose widescreen mode so that the height is reduced to fit modern widescreen TVs better. Auto focus doesn't work in video mode but interestingly enough, the dual LED flashlights can be left on which can be handy for recording in low light conditions.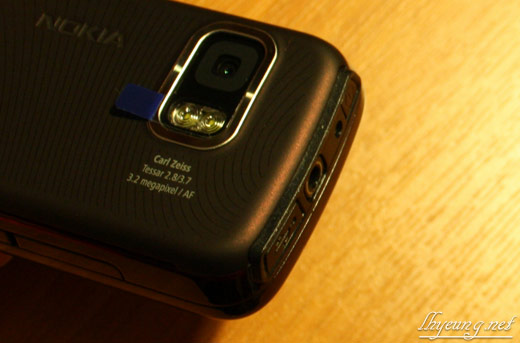 Menus, Typing and Auto-rotating Screen
When you're idle, the phone locks the touchscreen until you drag a spring locked switch at the side and there's also a proximity sensor so you don't have to worry about miscalls.
Typing works great. The phone comes with two different styluses - One in the form of the traditional pen and one in the form of a guitar pick. You can handwrite or choose the QWERTY keyboard which can be mini in portrait mode or full-sized while in horizontal. It takes some getting used to holding the phone like a handheld console and using both your thumbs to type but once you get used to it, you can type a lot faster than using the old text prediction. The other great thing is, you can use copy and paste by highlighting words and holding your finger down.
Only slight problem is that the screen goes blank for a few seconds when switching between portrait and landscape mode. The sensor feels a bit too over sensitive - Sometimes a slight movement can change the screen's orientation!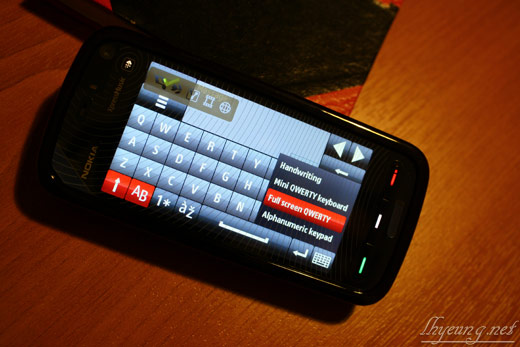 Turning on the phone you reach the main home screen which by default, lets you add four contacts that you might call often complete with photos. Or you can also turn it back to the old way and have shortcuts to your favourite apps. The screen auto-rotates depending on how you're holding it although you can disable this feature if you want.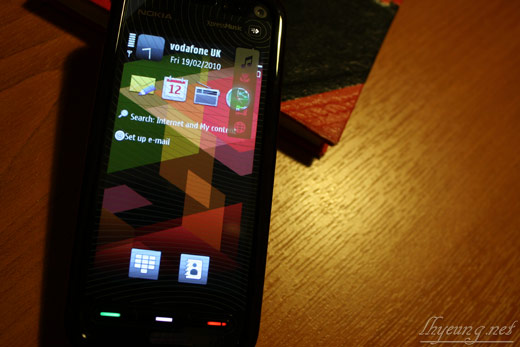 If you don't use either of the two styluses then you'll most likely find yourself using your nails to type and navigate the menus. Most of the time I found if I actually pressed down with my finger I'd end up hitting the wrong button and the scroll bars are too narrow not to use nails. Otherwise, the interface is generally fairly responsive although it can be streamlined better.
For example, when you change a setting the phone jumps back to the main menu instead of returning back to the list of other settings that you can change.
Game-wise I've got Bounce, RT GR and a Guitar Hero clone named "Guitar Rock Tour" on my XpressMusic of the package. They're pretty fun to play and the graphics look good considering they're for a mobile phone. There are more free games on the Ovi Store to download although some are actually trials or download ads from the internet. I found "String 'Em In" particularly fun where you're given a limited amount of time to compose words from a grid of random letters.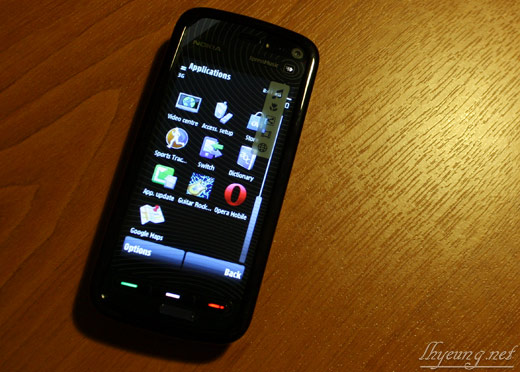 GPS Navigation - How Good Is It and Is It Free?
I've always wondered how Global Positioning System (GPS) works on modern phones and whether it's free or not. The good news is yes, it's free! It is free as long as you are using version 3.03 of Ovi Maps or lower and turn off the Assisted GPS (A-GPS) option on your phone. You will also have to pre-load it with the maps you need using Ovi Maps on your PC e.g. If you need directions in the UK, you would load the UK maps onto your phone.
Note that if you turn off A-GPS, it may mean you won't find out your position at all or it will be very slow depending on whether you're in a spot full of densely packed buildings or not. By keeping the A-GPS option turned on, it can download data through your mobile phone network to help find your location a lot faster.
Of course, if you're already on a monthly price plan, you probably won't need to worry about paying for downloading data but I would check with your price plan first.
By default the phone comes with Ovi Maps software pre-installed. For directions, it works as good as Google Map Mobile or maybe even better because it shows places of interests near wherever you are and acts like a guide book covering even local events (if you allow it to go online). It also gives you an estimated time based on how fast you're travelling, distance and probably most importantly how much data you've been downloading.
Driving navigation instructions are clear too, showing which lane you should be keeping to whenever you're about to reach a junction or when you need to turn. If you miss a turn then it quickly re-calculates the route for you. Voice directions can be turned on too and they are very accurate.
Google Maps on the other hand requires an online connection to work. It also isn't quite as user friendly as a travel guide but you can find stores and places by name a lot easier. Also, the fun with Google Maps is it shows exactly which position you're facing on a street or road and, you can use Street View to see photos of where you should be. However, only Android powered phones offer driving navigation instructions so with the Nokia phone you'll only get a list of directions unfortunately.
I tried finding a path to places I'm familiar with using both software and they are generally accurate. In my case I found my position was off by a number of metres but that's normal for GPS unless you're using higher precision equipment such as that used by the military.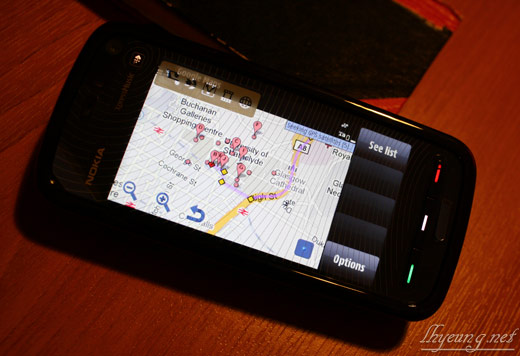 Connecting to the Internet - Wireless Network or Mobile Phone Network?
Before you can go online with your phone, you must make sure the data service is enabled for your SIM card. You can do this by simply calling your mobile phone service provider to do so and while you're at it, ask them to send you the internet settings for your mobile phone too to save yourself the trouble of entering it all in yourself. Once that's all done, you can start playing about with the internet on your phone.
How much it costs depends on how much you download. In Vodafone's case, it's a minimum of 50p for 25MB on their PAYG package at the time of writing although some of their monthly call packages include data.
However, note that if you go abroad the costs are much higher at maybe 10 times the usual rate.
Using the built-in browser, most of the time you'll be left viewing the mobile version of websites and it actually runs pretty slow and initially doesn't support Asian languages either. I suggest going to the Opera Mobile website on your phone to download it as a free alternative instead - Make sure you choose the "International Version" if you want to be able to view Asian webpages too. Sliding, zooming in and entering data is a lot easier. Both browsers support copy and paste though which is handy.
Surfing can be very slow if you can't get hold of a 3G signal - It'll feel like the old 56k modem dial-up days at 56Kb/s. Otherwise if you do get a good signal you can enjoy up to 200 times the speed at 14Mb/s - You'll know if you have a 3G signal if you see the sign underneath the strength indicator.
Odd thing I found was that when you try to add a new wireless network on this phone is that it doesn't let you enter QWERTY mode to enter any passwords or encryption keys you might need. As you can imagine, this is very cumbersome for long keys. Fortunately, after you go in to edit the key afterwards you can use it.
Another odd thing I found was that the built-in browser will always connect to the internet via your mobile phone network unless you specifically pick a wireless network for browsing - It can get pretty confusing actually because you have to categorise all your connections... For example, 2G and 3G might be in a category called "Multimedia Messaging" while your wireless connections will be in "Wireless Networks". You can then set priorities to tell the phone which to try first and it's not easy to get your head around.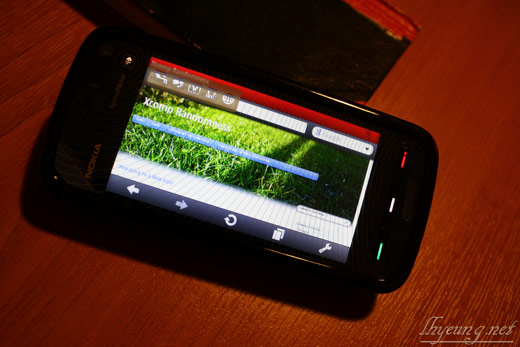 Screen Protector
Picked up this third party "Screen Guarder" which is specifically designed for the Nokia 5800 because it doesn't come with a case. I'm aware that the screen itself is already a screen protector and isn't the LCD itself but, replacing that would take more effort than a piece of plastic so I still decided to get this for the touch screen anyway.
In the case of this protector it has the usual claims:
Scratch resistance.
Improved screen visibility.
Anti-reflective.
Washable/residue free.
Taking the single sheet out of the packet you see the protector is taped on two sides and is clearly labelled which side to peel off first. Took a number of tries because it's almost an exact fit, leaving room for the three buttons along the bottom of the phone, the earpiece at the top and second camera.
Despite peeling it off a number of times, it stays on perfectly well.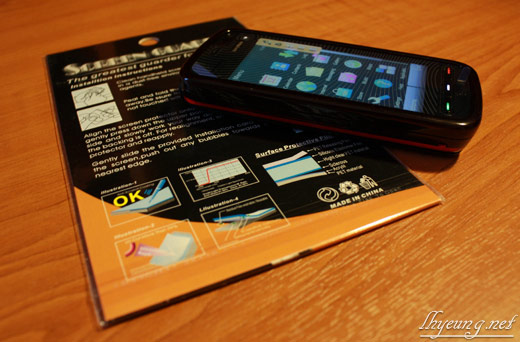 Summary
The Nokia 5800 is a bit rough on the software front if you enjoy a lot of features and is multilingual like I am. Fortunately, there's ways to make up for it but if you want to save yourself the hassle, you could always go ahead and pick up the more expensive but better rounded iPhone or Google Android powered HTC phones.
Good
Typing with full screen QWERTY keyboard is fast.
Can copy and paste from various apps.
Apps can be ended from menu.
Auto-focus camera with dual LED flashlight, supports macro.
IEEE 802.11b/g wireless network support.
FM radio support.
Free GPS map navigation.
Number of fun free apps available for Nokia and Symbian OS.
Ovi Maps works like a guide book with up-to-date local events.
TV out handy for sharing photos and videos on big screen.
Light sensor auto adjusts brightness of screen.
Proximity sensor locks touchscreen when phone is close to face.
Bad
Packaged earphones sound terrible, low quality sound output for music.
Can't use folders as playlists.
Auto-focus doesn't work when recording videos.
European version can't display Asian characters in web browser.
Managing connections can be confusing.
No manual key for switching between portrait and landscape display.
Camera doesn't save settings.
Pen stylus is very hard to get out from the back initially.
Should allow more room for shortcuts on home screen.
Media bar can't be customised.
Packaged USB cable is very short.