RealD 3D Glasses and Cineworld Cinema Waterworks ::
Decided to go see Avatar for my first "RealD 3D" movie experience despite the nasty "big freeze" we're having here in the UK. I think it was around -5C when we were out. It ended up being quite eventful...
First we had a guy snoring (at least I think he was...) midway through the adverts which got some giggles from the audience.
Then about 20 minutes into the movie we heard some loud running water sound... Thought it was just someone being very indiscreet opening their snacks but it lasted a bit too long. Surround sound perhaps? We then heard a warning message over the speakers asking for our attention to leave the building but it blended in so well with the movie, it took a while for us all to react until the lights came on - They need to change the way they announce emergency evacuation messages at Cineworld. Lower the volume of the movie's soundtrack for example.
We joked about how the water was the real 3D effects.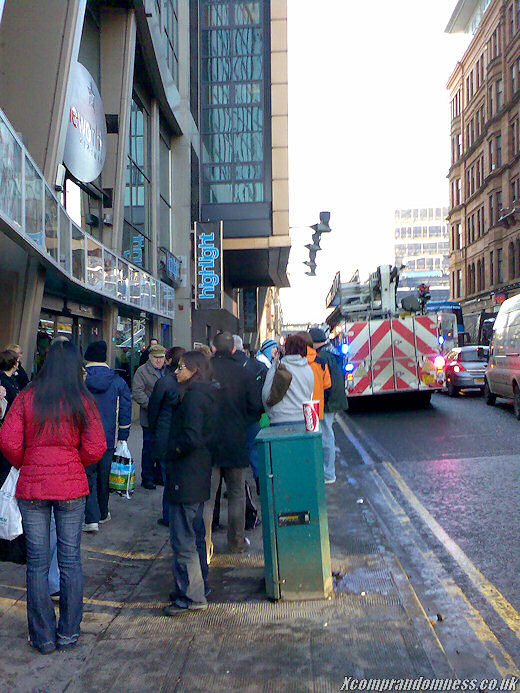 Turned out there was water leaking into the room from the vent high up on the wall. Outside we could see some steaming water pouring down the side of the building and fire engines arriving. Good thing it wasn't a big accident.
I think the cinema was closed for the day and we were told we can return for refunds or a new ticket.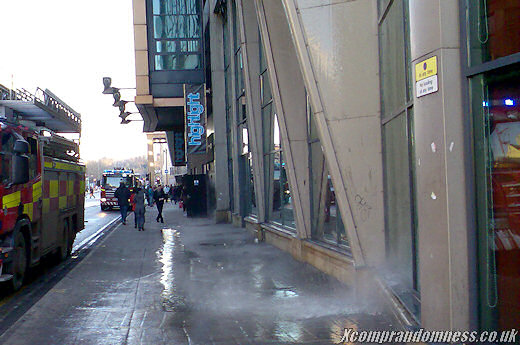 As for the "RealD" experience itself...
I wasn't really holding any high expectations to be honest. The glasses (which are free when you buy the ticket) aren't the old red and green filters as I had thought. The experience is pretty weird because it's like watching cel animation - except the flat objects come off the screen. Very ugly and some of the texture detail is sacrificed.

I also think they should have clip-on versions of the glasses for people who already wear glasses (like me) because I had problems balancing them over mine. I suggest bringing a tiny bit of blu-tac, smaller than your pinky's nail to help keep it up.