P3P TGS2009 Promotional Movie and Mid-Autumn Wallpaper
無中文版
Looks like Atlus may have known about the Mid-Autumn Festival on Saturday... If you click on the moon at the official site during the night yesterday, you get the following wallpaper. Some nice line art and depth of field camera effect!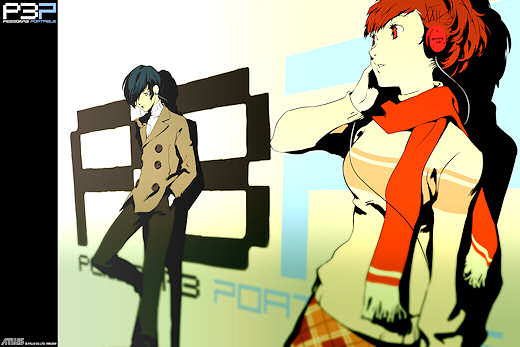 Other than that, you can now choose to have Elizabeth or Teo to your blog too and the promotional movie used at this year's Tokyo Game Show is up.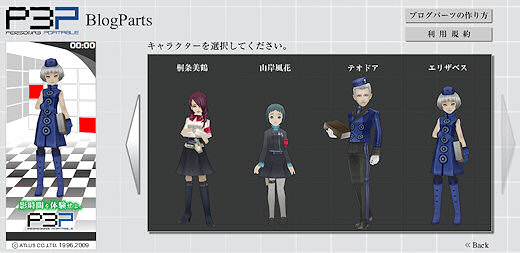 We see more of the SLink characters getting together - In this case, Yuko and Miyamoto from the sports club, outside the girls room during the Kyoto trip. I think the Heroine may have a part in getting them together since the two are childhood friends and in the Persona Club P3 Book, fans wanted to see them together if the Hero wasn't in the game. So it's probably safe to presume the side stories will differ quite a bit when playing as the Heroine.
Also, more of Akihiko's SLink events. Seems he invites the Heroine to his room and hands her something.
On another note, the new OP "Soul Phrase" is starting to grow on me. It probably won't stay very long on my DAP before I delete it though ^^;