The Velvet Room is Missing Yet Another Attache Case
無中文版
Mini update on the P3P site.
Elizabeth wants a blue attache case found and hints it's in the "System" part of the site...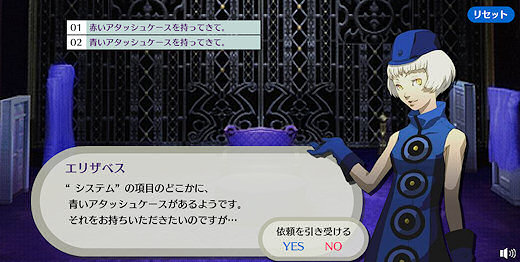 You'll find it on the new Social Link, Rio Iwasaki's page. It seems not only is Rio good at sports, she's also quite studious too and has a liking for Ramen.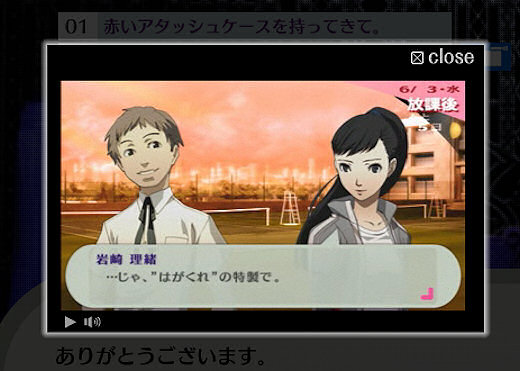 Kenji Tomochika comes along to the sports department asking for Rio's help with his homework. Rio wasn't going to help for free but doesn't want any of Tomochi's love. She wants a deluxe bowl of Hagakure Ramen instead.
Yum. So, now you know one more place where you might find her to build up that Social Link.