VDigi VD-W2 Wii VGA Cable Review
Here's a solution for anyone wanting to use their computer monitors to play their Wii on - The VDigi VD-W2 Wii VGA Cable. Thought I'd try it out because I wanted to move the console into my room and my monitor doesn't have component, HDMI or AV inputs unfortunately.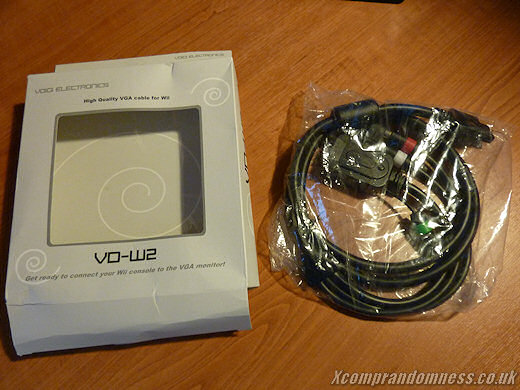 Design
Here's a close up - There's the VGA connector itself as well as the two red and white audio cables which come with a 3.5mm headphones converter. There's a green connector to share it with another TV too.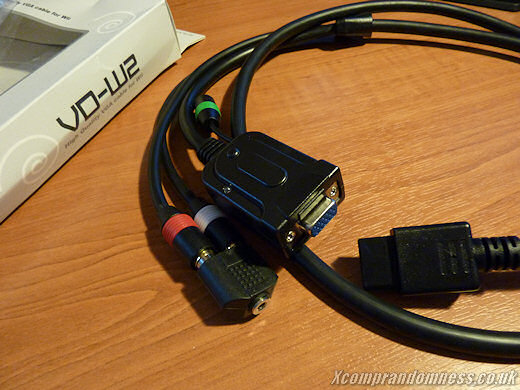 Not sure how these jumpers work because there's no instructions in the box but from what I read, they help to correct any display problems you may have.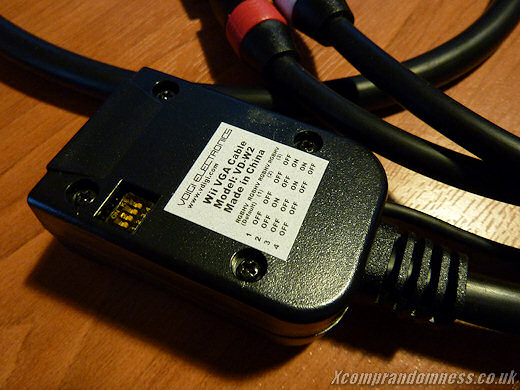 So once it's connected up and the Wii's turned on, a blue LED turns on to show a signal's getting through.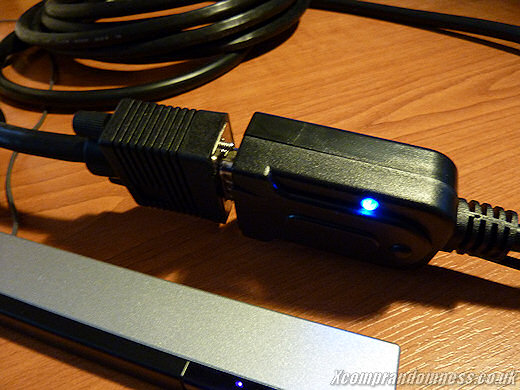 Installation
You have to set your Wii to 480p mode first before plugging it into your VGA monitor. Otherwise it doesn't work.
As you can see, it works just fine on the HP w1907v. The display was a bit over to the left but easily re-positioned. Visually it looks a little bit blurred compared to a Full HDTV and you can see the occasional scanlines but other than that, it works... Well, as long as you play games that have the EDTV/HDTV logo on the back. Otherwise you'll end up with nothing on the screen such as the Trauma Centre series.
Also, although the Wii VGA cable comes with a headphone adaptor for the audio, don't bother thinking about plugging in your earphones or headphones because the volume is very loud and will most likely end up damaging them. This is why you'll want to plug in your speakers instead and this could be quite difficult to set up if you have a surround sound set of speakers because of the wiring.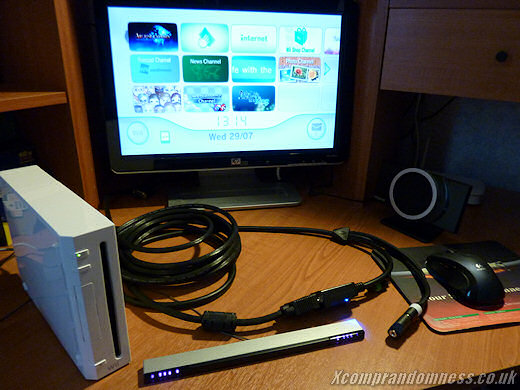 Long Term Setup
Unless you've got two monitors and a spare set of speakers, you'll most likely be switching the monitor and audio cables all the time. Buying a video/audio switch box similar to this can save the hassle but make sure you have the extra cables.
Here, I needed an extra VGA cable and a VGA switch box because the monitor already had built-in speakers. You can also plug in the audio cable into your PC soundcard's line-in or mic port and route the sound through there too. I managed to do this with my own SoundBlaster Audigy 2 card so that I can use the superior surround sound speaker set up.
It's probably best to go for a HDTV monitor to save all this hassle since the Wii VGA cable, switch box and extra extension cables together aren't cheap. Either that, or you can go for a more expensive video converter box which won't just limit you to converting Wii video signals only.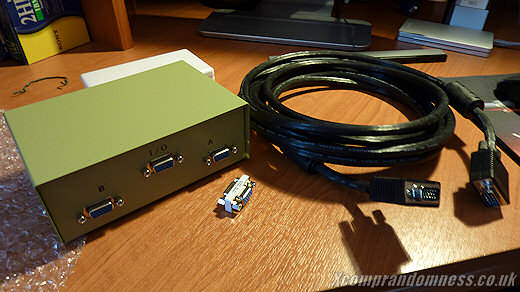 Good
Bad
Need to buy a switch box if you don't want to keep plugging in cables.
Image is a little blurred with the occasional scanlines.
Only works with games that have 480p support i.e. EDTV/HDTV.