Nippon Animation Requests Removal of Old Anime
And I thought last night was enough of an odd coincidence...
Not long yesterday after someone on Youtube warned "watch your back", Nippon Animation who owns the rights to Muka Muka Paradise and Fifteen Boys Stranded at Sea had the videos blocked off on my channel. I uploaded them a few months ago because none of these shows are available on the market commercially but it looks like they don't want to share old classics.
Can't they at least make sure people can actually buy the shows before removing them? Shame people will have a harder time finding them now.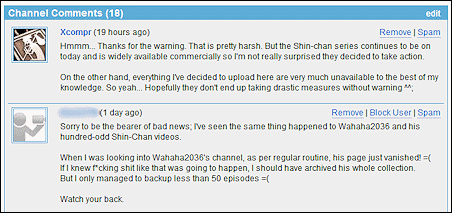 Hmmm... Wonder if I should remove all shows now including the Old Master Q movies.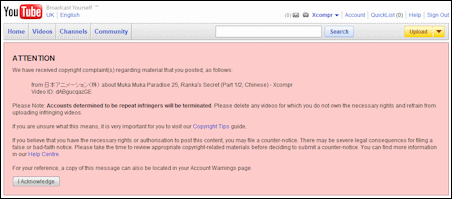 買うことが出来ないのにアップロードした「十五少年漂流記」と
「ムカムカパラダイス」がYoutubeから消された・・・
消す前にお店にDVDとかぐらい出して下さい。
こんなクラシック見えないのは残念です、ホントウ。