Microsoft Products, Maximum Number of Activation Times
無中文版
Never knew there was a maximum number of times for activating Microsoft products so I was surprised it wouldn't let me activate over the internet this time after I upgraded my PC and was re-installing it. I was thinking to myself, "Why did I buy this when I can't freely install it on my own machine?" I usually like to clean up my PC now and then which means I have to re-activate my copy of Office 2007 Ultimate Edition many times.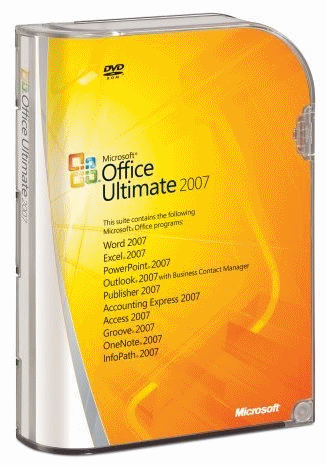 Fortunately there was a free phone number to call in the UK to activate it via an automated service and it works, even though it can't be activated over the internet anymore.
Don't forget the student offer is still up at The Ultimate Steal if you're in the UK and have a valid academic e-mail address. I think they have it in the US too. Cheaper and more value for money than the Home and Student Edition available in software shops. Saves the hassle of using pirated copies.
Just remember to backup your downloaded software if you decide not to opt for the discs because you may find a hard time re-downloading them again later if the site disappears.