Trace Memory 2, Two Years Later
I really enjoyed the first Trace Memory on the DS because it really made use of the handheld's features for all the puzzle solving. There was no voice acting but the presentation and story were good.
Now a sequel is heading for the Wii known as "Another Code R - Kioku no Tobira" or, "Door of Memories". Taking place two years later, Ashley Robbins is sixteen years old when she receives an invitation from her father to his research camp at Juliet Lake.
It appears he was ready to reveal the truth about the incident that happened 13 years ago.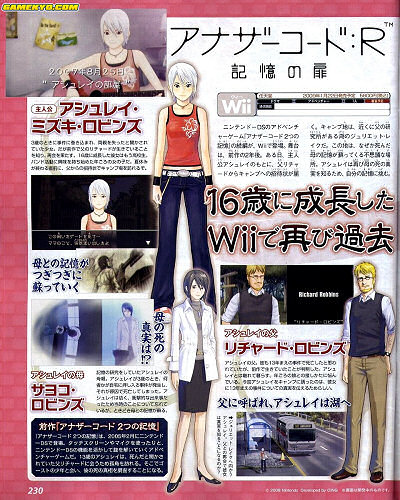 Curiously when Ashley is there, memories of her mother Sayoko Robbins, who was killed during a burglary in her own home when Ashley was only three years old, slowly begin to awaken. Ashley wants to find out why.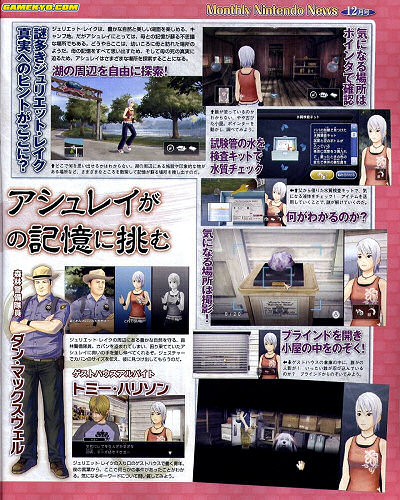 It looks like TM2 will support widescreen and it's looking good. I wonder how well it'll end up using the Wii controls?
Japan gets the game on January 22nd 2008 but no dates for the West yet. Maybe we Europeans will just have to wait four months again just like the first game?