The Petition for Persona 5 Begins
Persona 4 came out Friday in the US and Europe will be getting it soon too in Spring so, what better time to talk about Persona 5 now eh?
I don't think there's really a need for a P5 petition because I'm sure Atlus will be continuing the series for a long time. I remember seeing a chart where they stated they're increasing their investment in the series as well as Trauma Centre.
That said, someone by the name of Femto has submitted one on Friday, asking for P5 to be developed for the PS2.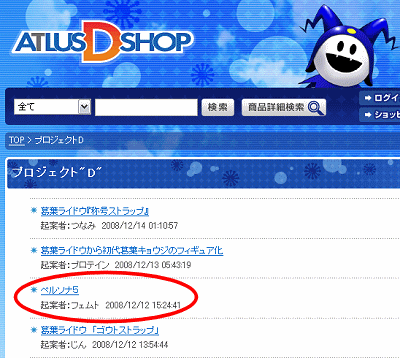 She/He also makes the following suggestions:
The player should be able to decide on the MC's sex, school year, height and blood type.
The height should be reflected visually.
At midnight, a mirror world appears.
As part of the seven wonders of school, a secret room will appear.
So far, one other person has signed agreeing that it will be fun if the MC was customisable although the PS2 DVD may lack the capacity to cover all the variation.
As for me, I like the idea too... Only fair to the female players. It would also increase the realism if the NPCs reacted differently depending on how one has customised the MC no?
I'm not so sure about this whole "mirror world" idea, though. P4 already kind of did that making the characters accept their darker side which, is kind of like a mirror version of themselves in a way.
To be honest, P4 was pretty much exactly the same as P3. If Atlus follows the same formula again for P5, I think I'm going to be bored.
The other point is, I think Persona fans are waiting for a PS3 Persona game. I'm pretty interested to see what Atlus would do with its hardware.