DJ Max Portable Black Square ~ Quattra ~ Limited Edition
Ruliweb has a new trailer up and also reveals the limited edition of DJMP Black Square dubbed "Quattra" will contain the following:
Game with limited edition box art.
Premium limited edition case.
4 disc OST.
Illusion (DJ Max Metro Project Visualization Book).
Son of Sun Special Gift.
Set of Portable Speakers BS24.
A 2009 Pentavision New Year's Card.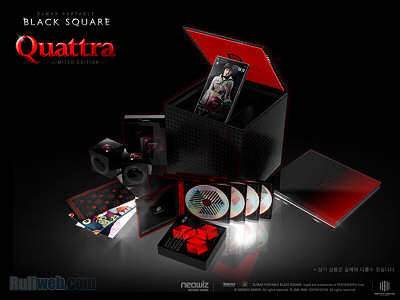 The name "quattra" was derived from the Italian word "quattro" which means four. This was chosen because Black Square is the fourth title in the DJMP series and also helps to represent the cubed shaped box the limited edition package comes in.
I like the box and they're including portable speakers... I wonder what the sound quality is like? Should be able to trust Pentavision considering how important sound is to the DJMP series!
Again, no release date. Just a reminder pre-orders start this Saturday and there are only 1500 copies up for buying at 87,000 Wons (US$60) per copy. It hints the game will be delivered on Christmas Eve so, perhaps that's the release date...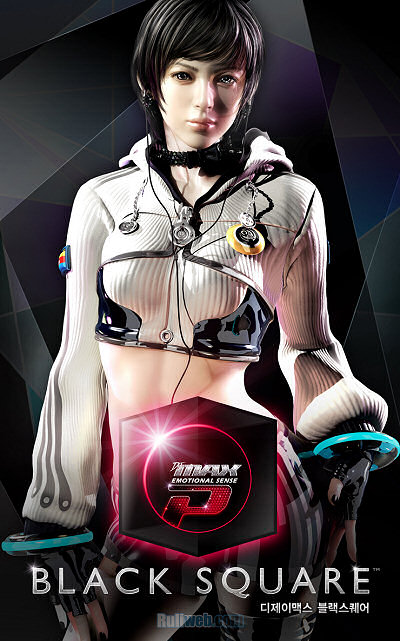 The new mascot looks very Korean by the way. So the old band El and her friends being completely abandoned now? I really want to see a story going on!