The Nintendo Wii Gets A Free Fortune Telling Channel
The latest free Wii Channel available for download in Japan starting today is "The Foretelling Today and Tomorrow, Lucky Channel"! Not quite as long as Brain Age's title but, still pretty long.
As the name suggests, this is basically a fortune telling software. Allowing you to register up to a maximum of six Miis, you enter a birthday and then you will be able to learn about your fortune in love, career, studies, social life and wealth. Even your lucky colour for today or tomorrow.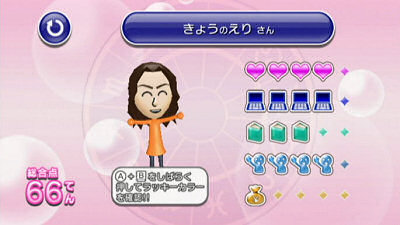 The channel can also let you know how well you'll get along with someone else for the day and suggest three keywords to recommend what you should eat, play and improve on your charm.

I'm still using Everybody's Vote but, already erased the Mii Contest channel. This... should prove interesting even though I don't really read horoscopes. I wonder when the West will have this if ever? Should have a good chance of bringing it over unlike the TV Guide and DigiCamera Print channels.
If Nintendo plans on working on any more free channels, I think they should first work on improving the Nintendo Channel and let videos stream fully before playing. There's simply too much lag there sometimes!