The Wii Gets An "ISO Loader", No Chips Required
The hackers continue to make advances on the Wii using the Homebrew Channel that anyone can install using the Twilight Princess hack. This time, they've come up with a very early version of an "ISO Loader", ISOs being copies of commercial software discs that can be bought in shops.
In other words, you will most likely be able to play free "backup" copy of games on your Wii without a chip soon.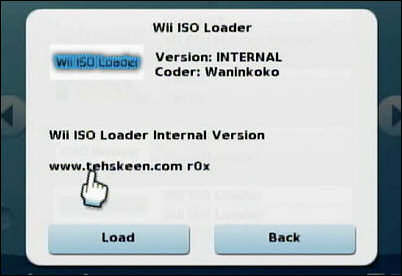 While the name suggests you can stick a game onto a memory card and play it from there, it appears there's still some work to be done. According to Tehskeen, you will also need to install a custom IOS firmware then, patch up the game and burn them off onto DVD-Rs before you can play them.
However, I think once Nintendo launches whatever storage solution they're working on, people won't even need to buy blank discs to burn them on. Unless of course, it ends up being as slow as the current built-in card reader or has a total capacity of less than 9GB.
I don't really see any games I would want to pirate just now. Just going to continue showing my support for all the good game developers but, maybe I'll try some of the "shovelware" when I'm bored once the code for this is released and stabilised...