Final Fantasy XI, Single Boss Fight for 18 Hours?!
Ah... Final Fantasy XI. Was a great MMORPG. Just listening to the OST gives me nostalgia thinking back to how I used to hang around the Ru'Lude Gardens waiting for the next party or forming my own, travelling about on the airship and chocobos and of course, beating the tough level capped missions for the story. Best thing was probably teaming up with 48 other players around the world for Dynamis (or should I say "Die-namis"?) although, I think they've lowered the number in the game now.
Anyway, I remember hitting the level 75 cap and then "camping" with my guild for the rare NM (Notorious Monster) fights, competing with other guilds. The fights never did take long once we had a "catch" so I was pretty much laughing when I read a guild took on a boss for 18 hours!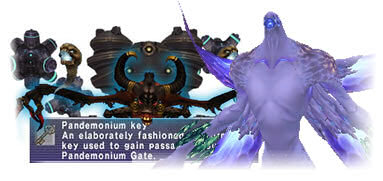 Sure, FFXI can take a long time to make progress but, 18 hours for this Pandemonium Warden is just overkill.
I stopped playing the game a long time ago but from the description, it sounds like they made it just too hard. I don't think I would have even attempted the fight no matter how good the items turn out to be. Either there's a bug or, the guild was just missing a certain key item that weakens him. Surely they must have tried everything within that 18 hours. You must admire the effort, though...
Kind of tempted to return to the game so that I could join the high levels for the end game again but, probably wouldn't have the consecutive hours to spend on it. Besides, think my level 75 red mage will have been deleted by now.