Persona 4 Website Complete
Maybe they'll add a few more wallpapers in the future but, that's all the circles filled on the Persona 4 website now which includes four video clips.
Kuma Doesn't Know
Kuma tells the MC that he doesn't know who or what his own purpose is. Three choices pop up:
There's no need to rush.
Lets find out the answer together.
I'll watch over you.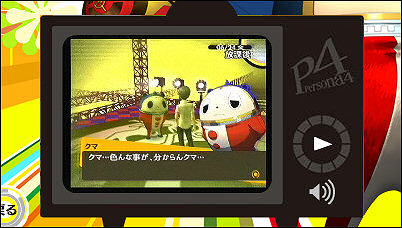 After choosing the second choice, Kuma thanks the MC saying how kind he is.
Rise's on TV
The TV suddenly turns itself on and the MC finds Rise on a show. She greets the audience and says that after this spring she will be taking the form of many high school girl idols. To commemorate the occasion, she has a great project prepared for challenging herself with.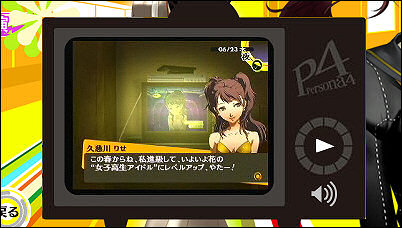 Yukiko with Her Konohanasakuya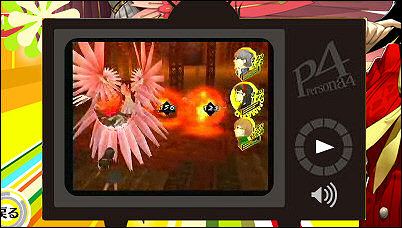 Naoto the New Transfer Student
Naoto moves to Yasogami High as a first year student, claiming he will be staying in Inaba for a while because he has some circumstances at home. He thought he should greet his second year seniors on the way to school.