Episode 1 Summary - From Biei

It was a fine day on the island of Hokkaido, Biei as young Sora Suzuki goes out on her bike to deliver lunch to her mother. She soon finds out that Seiichirou Hara from the Bureau of Magic in Tokyo had called. The place where she will be training to become a proper mage had finally been decided and it will be with him. Everyone was happy for Sora and she was too of course for she can soon fulfil that promise she had made with her father.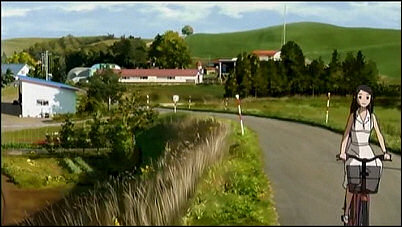 Sora rings her best friend Michiru Satou, who she had been too busy to call that morning, to let her know the good news too. They meet together under a bridge to have a little talk. Michiru was bothered about something and it was her unrequited love for a boy named, "Touyama". He had only transferred to their school not too long ago but now he's moving away again.
As Sora listened, she knew she had to do something. The two of them run off home as Sora urges Michiru to let Touyama know her true feelings. Sora will help her and suggests they meet up at the barn nearby later that night.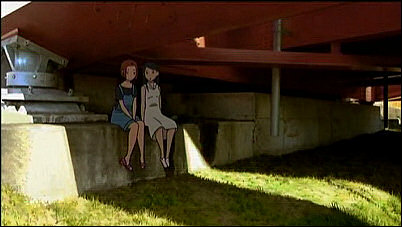 And so, after a spending dinner with her mother, Sora rushes out to meet Michiru. After Touyama arrives in the dimly lit barn where Michiru was waiting, Michiru doses the lamp she had with her. Sora begins casting her magic and snow begins falling inside the barn. Michiru had heard Touyama said once that he wanted to see what winter looks like in Biei and it was something that she too liked. It was under these circumstances did Michiru manage to confess her feelings. Touyama was glad she could see the winter snow together with her.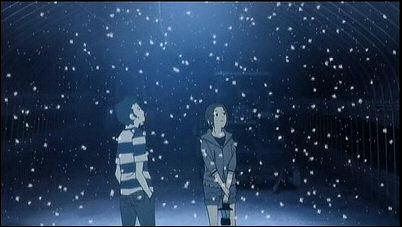 Soon, Sora was back home having a nice hot bath before going to sleep, singing happily. Her mother continuing to make sure she was comfortable about going to Tokyo alone, reminding her she is always welcome back home if it gets too tough. Just before going to sleep, Sora gets a message from Michiru thanking for her help and says she too should find a boyfriend because it was so great to be in love. Sora gazes at the message for a few moments before falling back on her bed, sighing that she never experienced it before.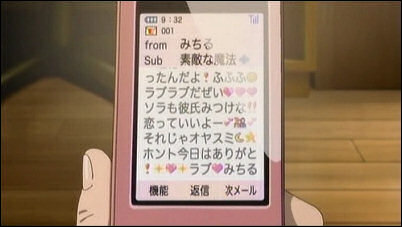 The next morning, Sora bids farewell wishing she had a younger brother or sister to keep her mother company. Her mother smiles as they put they lean their foreheads together, hoping Sora will meet new friends and see more of the world.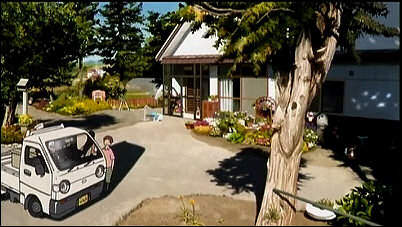 At the airport's waiting area, Sora gets another message from Michiru, saying how much she will be missed and hopes she will return home soon. Sora continues gazing at the message upon boarding the plane and ends up being told off by the flight attendant.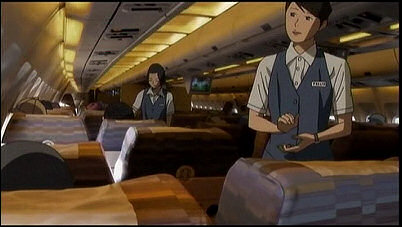 Moments later, the plane was flying. Sora gazes out at the blue sky, wondering what the big city Tokyo will be like.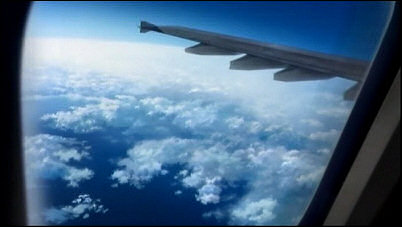 Next episode, "Tokyo".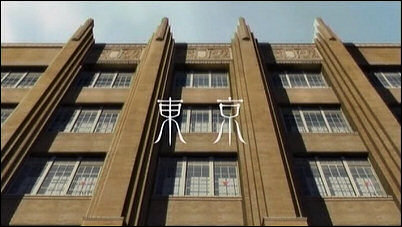 Thoughts
I liked both theme songs for this show right away namely the opening, "Fly Away" by Thyme and the ending "Kawaita Hana (Dried Flower)" by Micc. The opening was definitely cheerier than the first show's "Kaze no Hana". Just to make things easier, I'll be referring to this show as "SoraMahou" in the future, just as the official website abbreviates the name.
It was interesting to see how this show is made up of a nice blend of background photos and animated characters. It's looks really good but because it's made up mostly of photos, I can't say the artwork's that great. The animation's looks pretty average too.
Saying that however, it's a good first episode. Very relaxing, slowly paced full of beautiful rural scenery and sound effects. Sora seems like a very easy going and optimistic girl who will be able to overcome anything that awaits her but of course, we all know she'll face problems during her training.