Persona 4, The Doujima Family and Yellow World Video Clips
Weekly Persona 4 website update. Haven't spotted any new midnight easter eggs yet.
Main Character, The Doujima Family
Nanako is watching TV and the Jeunesse ad seems to have caught onto her as she sings, "Everyday young life, Jeunesse". She asks her dad if they can all go to the store together sometime but, he is asleep. She looks a bit annoyed.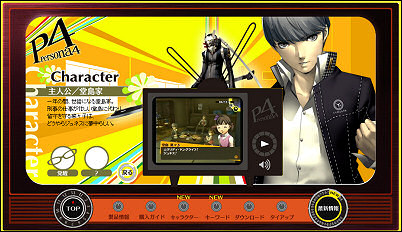 Mayonaka TV, The Yellow World
As the earlier Famitsu article had already explained, the world on the other side of Mayonaka TV is shrouded in yellow mist and resembles a studio. Chie thinks they're still somewhere in Jeunesse until Yosuke reminds her that's where they crawled into a giant TV.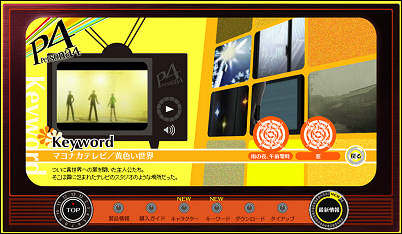 Thoughts
That explains how they managed to get into the store so easily and use a TV like that. I guess that's why they made Yosuke's father own an apartment store (presumably).