Code Geass Perfect Stage Fanbook
Another guide book? Hmmm, don't think I'll be getting this one since I already have Newtype's "Complete Guide". All those original illustrations from the Animedia magazine is pretty appealing but, I'm sure most of them can be found on Animesuki's image thread already. All to "tickle the delusions of Code Geass fans" as the book description says.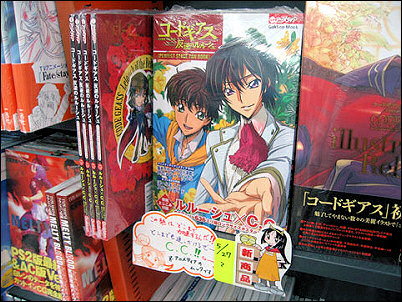 Not entirely sure about the complete contents but there is also supposed to be an episode guide for the first season, interviews and a giant 257mm by 636mm "Lelouch x C.C." pin-up poster.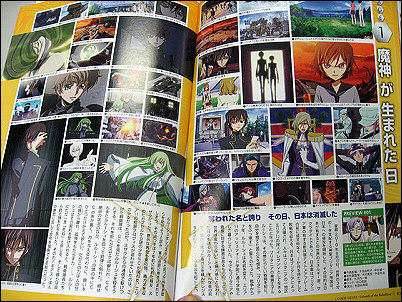 For some more sample photos, check out Akiba OS (NSFW). The book is available for order from YesAsia.com.