Evangelion 1.0 Rebuild Movie LE, I Must Buy This! I Must Buy This!
Today was the big day the first Rebuild of Evangelion LE DVD is officially released in Japan. I know the ISOs and raws have been floating about on the internet for a good few days now but, I'll just wait for my real copy to arrive before watching it.
In the meantime, I came across these hilarious ads that Akibablog (NSFW) found being used at the Sofmap shops.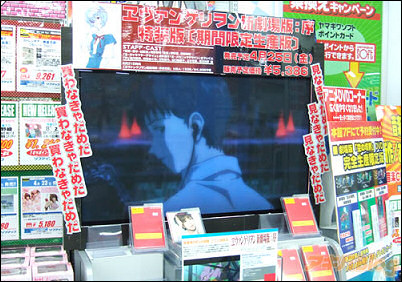 I think you'll really have to be a fan of Evangelion to understand them. Basically the creative staff there has taken famous lines from the show and re-written them for advertising purposes. The above should be Shinji's, "I mustn't run away! I mustn't run away!" but they've changed it to, "I must buy this! I must buy this!"
That's alright. My copy's on its way, Shinji! And I'm sure it's selling well with the response it got during première.
Two more photos below, the original script followed by the ad version.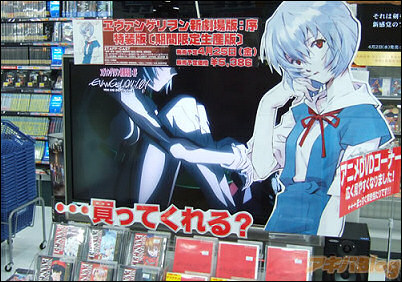 Rei: "Will you get off?" => "Will you buy this?"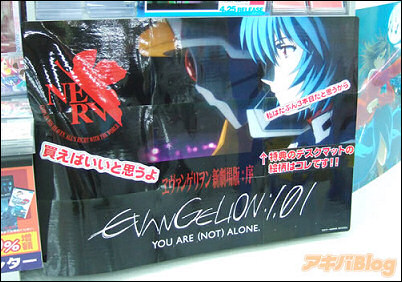 Rei: "I think... I must be the third." => "I think... It's my third copy."
Shinji: "Just smile." => "Just buy it."