Petit Evangelion DS Game Advertised with UCC Coffee Cans
As if the Rebuild of Evangelion promotion wasn't enough for UCC's coffee cans, Bandai has teamed up with the company to promote their Petit Evangelion DS game via their drinks this month. Produced in limited quantity, there are two designs as shown here; one of the Petit Eva cast and one of Rei drawn by Sadamoto Yoshiyuki the character designer behind the animated TV series.
Haven't really had a chance to play the DS game yet but it looks pretty fun.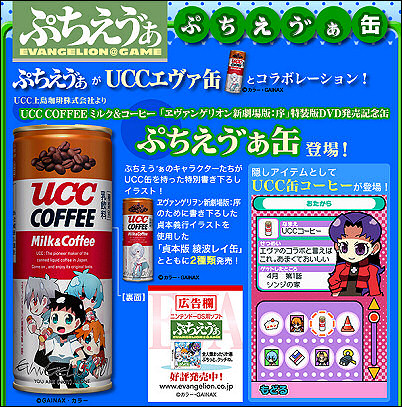 Also introduced to the range of UCC Eva Cans not long ago back in February were Rei and Asuka in maid costumes in commemoration of the launch of their latest Eva themed Pachinko machine, "Shin Seiki Evangelion ~Seitou Futatabi~" or otherwise known as "Neon Genesis Evangelion ~The Angels are Back Again~.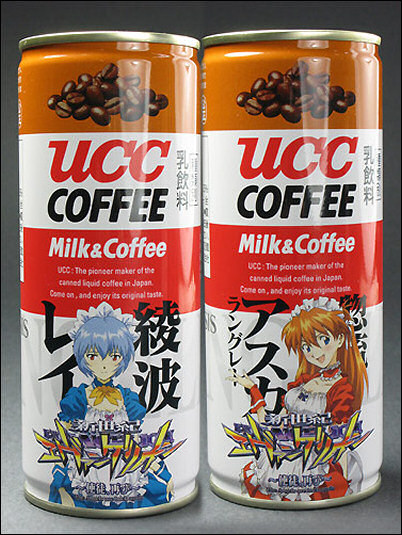 They can't forget maids of course since it's Akiba with all the maid cafes over there.