Makoto Shinkai Settles in UK, London
After arriving in London for around a month now, Shinkai seemed to have finally settled down enough to post on his website about his wellbeing. He writes: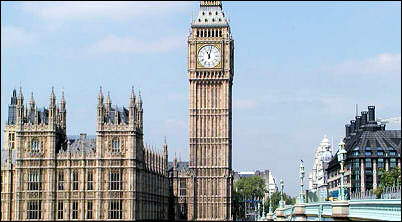 March 20th 2008

My friends in Japan have told me that the cherry blossoms are about to bloom [over there]. However, [here] in London it still feels very much like Winter. There's intervals of rain and a cold wind blows. Even so, sometimes you can catch a glimpse of the blue sky and during that moment, the streets are beautiful like a dream as if it was all unreal.

It's been two months since I left Japan and about a month since I started living in London. As I go about the underground, travel on the bus, go out to eat, attend language school and shop at the supermarket, I'm becoming used to the fact that I'm a foreigner here little by little.

It was kind of quick but I actually moved the other day. My term contract I had with the dorm had expired and since that was the case, I spent two weeks searching for a flat so that I could settle down to life here properly. If you think of Piccadilly Circus as Shinjuku (the atmosphere is actually very different though!) my current place is close to a station that's about as far as Nishiogikubo. There's a very big park nearby. I've bought [all the daily necessities such as] tableware, bedsheets and undergarments, got some beer for the fridge, signed up with an ISP (the speeds here are very slow in comparison to Japan), went to the Apple Store near Oxford Circus to get a printer and Cinema Display and, unpacked the suitcase I brought from Japan and stored it away. Now that I've settled down a bit, I think I should be able to have a good look at my surroundings.

Arthur C. Clarke has passed away. I knew that such a day would come but, it really is a shame. When I was a junior high student occasionally I would watch "2001: A Space Odyssey" on late night television and because I wanted to understand what that movie was telling, I would read over Clark's novel version of it many times over. Even now, I still remember how excited I was when I first read his other works such as "Rescue Party", "Childhood's End", The City and the Stars" and "Rendezvous with Rama". I actually got the English title "The Voices of a Distant Star" for my movie "Hoshi no Koe" from Clark's "The Songs of Distant Earth". Now that I think about it, while I was location hunting for "5 Centimeters per Second" on Tanegashima I would re-read his "The City and the Stars" every night before I sleep. Even now that barren desert and those great towers of Diaspar is of a strong aspiration to me.
Well, at least he's not in Scotland. Good to see he's settled down though. I don't know about London but it's been snowing where I am and very cold. There's been intervals of sunshine but mostly grey skies and rain. That's Scottish weather for you really which is the reason why a lot of people I know "flee" to sunnier parts of Europe during the summers.
And yeah, the broadband speed is slow compared to Japan's connections. I think the average speed now is 8Mbps for ADSL while the best packages offer 24Mbps. 6Mbps is the maximum speed at my local telephone exchange. On the other hand, you can get 50Mbps over there for less and via the same connection type too.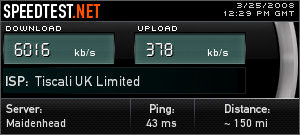 Too bad I'm not in London but if I ever see him up here in Scotland I would try and get him to sign my copy of his first novel.
After reading that entry, I can now see where all the space influences behind Shinkai's works came from. Arthur C. Clark's sci-fi novels sound like a good read from what I've read of the plots.
If you wish to read more of Shinkai's diary entries, be sure to visit Daike-san's website "Makoto Shinkai Fan Web". He usually has quite a bit of information translated into English there!