Makoto Shinkai's CoMix Wave Art Team Creates Nescafe Ad for Hong Kong
Ever wondered what Hong Kong would look like in a Makoto Shinkai movie? Well, in the latest Nescafe ad, you can see just that.
Ever since Shinkai joined CoMix Wave and put together his own art team, that art team has been involved in creating ads for various companies such as for Taisei Corporation and their very first ad for Shinano Mainichi News. So, you'll notice the same style of art with it's pretty highlights but without Shinkai's involvement.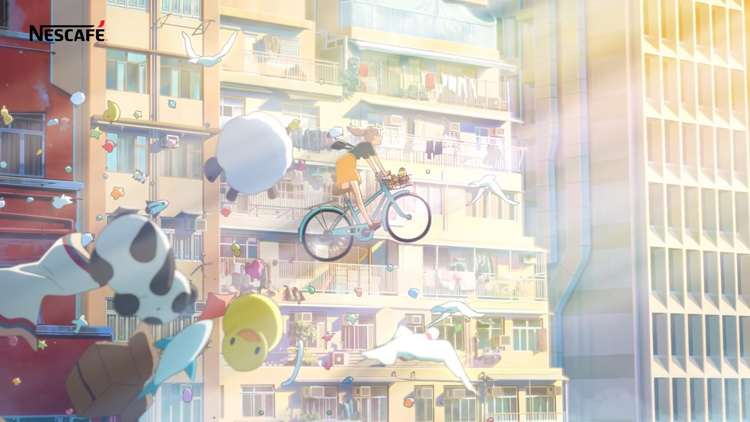 In this case, the animation was done by Filmony who is a small team who has worked on a number of short films and episode two of Pokemon: Twilight Wings. More production notes on their Twitter while CoMix Wave was responsible for the background art. Character design such as the female protagonist "Rin-chan" was by Nanaue.
Dynamics are similar to Shinkai's movies but I think they've made the place a bit too clean...
Nevertheless, I thought it's pretty cool to see a Shinkai version of Hong Kong. Maybe we'll see one of UK at some point.
Full credits are:
Studio: Filmony
Director: Yuusuke Takase
Animation Director: Yojiro Arai
Key Art: Pancake Inc 
3D Camera Work, Mapping: Kezeyura
Background Art: CoMix Wave Films
Apartment Design: Ao Fujimori
Character Design: Nanaue
Music: Shinya Kiyozuka

Rin: Cecilia So