One Piece: Nefeltari Vivi Glitter & Glamours Figure, CN Version Review
Crane game prizes from Japan are popular items for being sold and they are quite cheap even in Japan going for around 1500 Yen (£10). AmiAmi sells them for around the same price and they're quite good quality for that price compared to the more expensive scale figures that can cost up to £180 each.
However, even crane game prizes can have bootleg versions which can go for more than what the genuine prizes sell for... While most sellers admit they are selling a Chinese bootleg version ("China version"), most of them don't use real photos unfortunately and just re-use the original better looking marketing photos of the genuine products.
Here we take a look at the quality of one such bootleg from the One Piece "Glitter and Glamours" series which was made available in arcades back in 2017 October by Banpresto, CraneKing.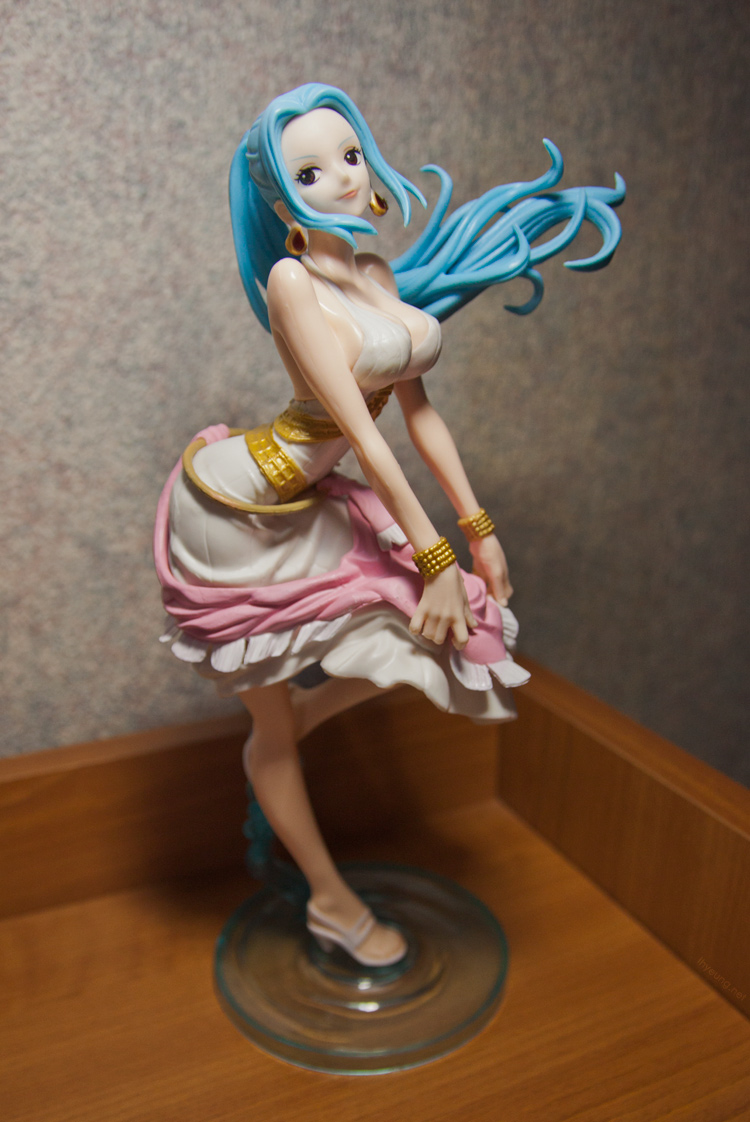 This figure comes in 4 parts: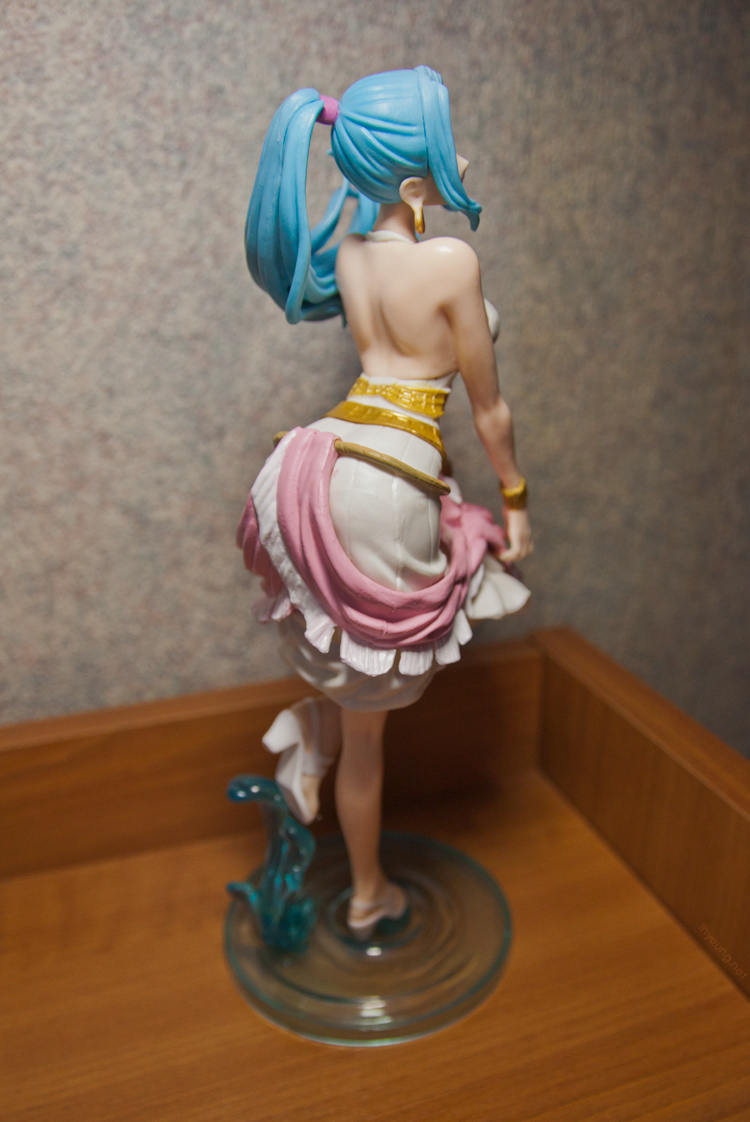 It was quite hard to attach Vivi's heel onto the circular base.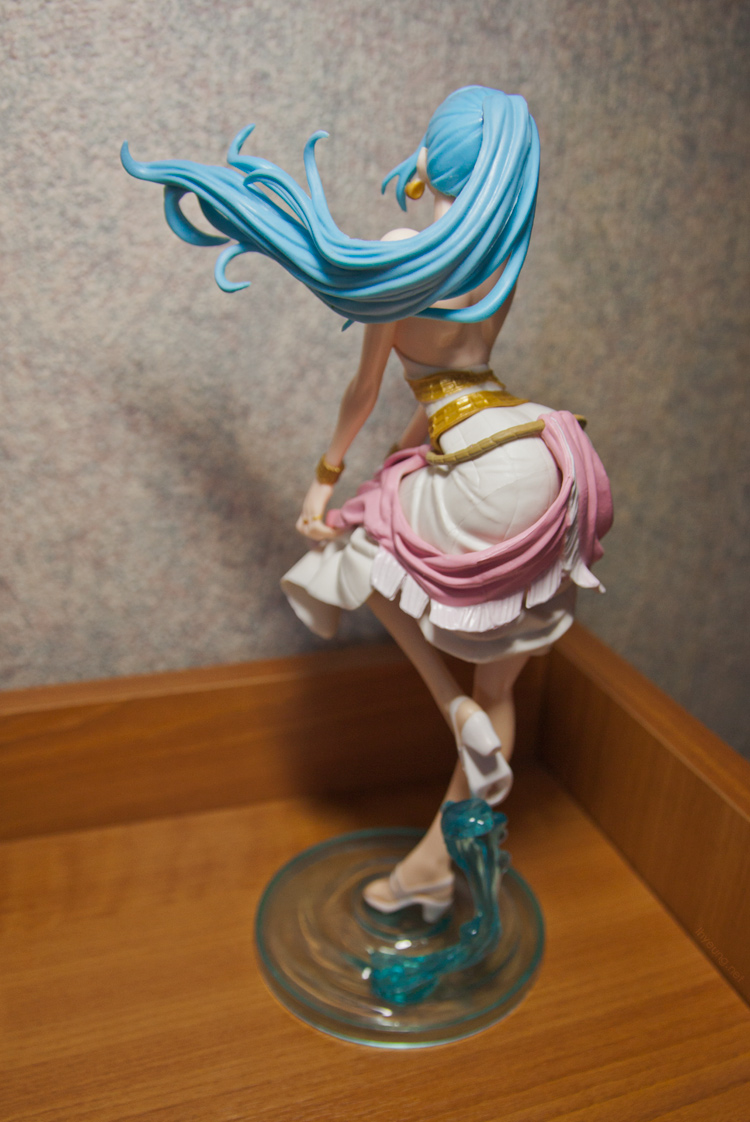 Took some twisting to push into place but she stood up fine afterwards.
Assembled the figure is approx 23cm x 9cm.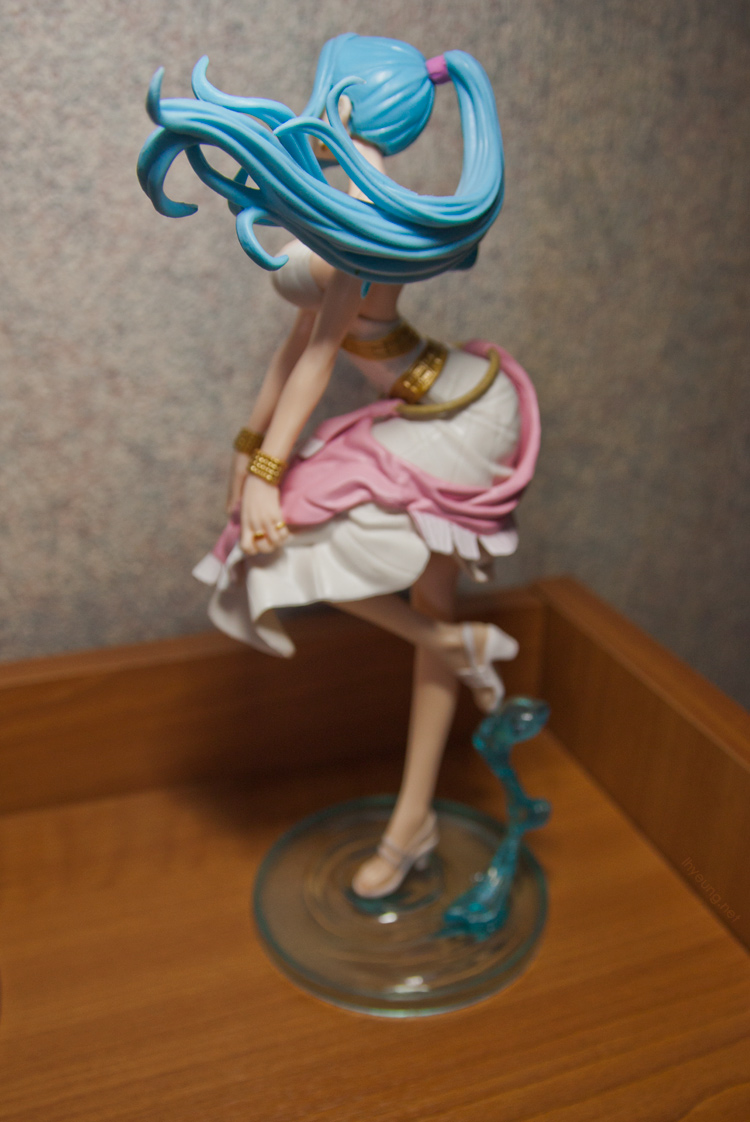 So onto the characteristics of bootleg figures...
Most sellers send the figure parts only to save shipping while in this case, I received the cardboard box packaging flattened - no plastic holder.
If you opted for the box you'll find it missing the two logos the genuine version has - Banpresto and CraneKing. These logos are nowhere to be seen on the box.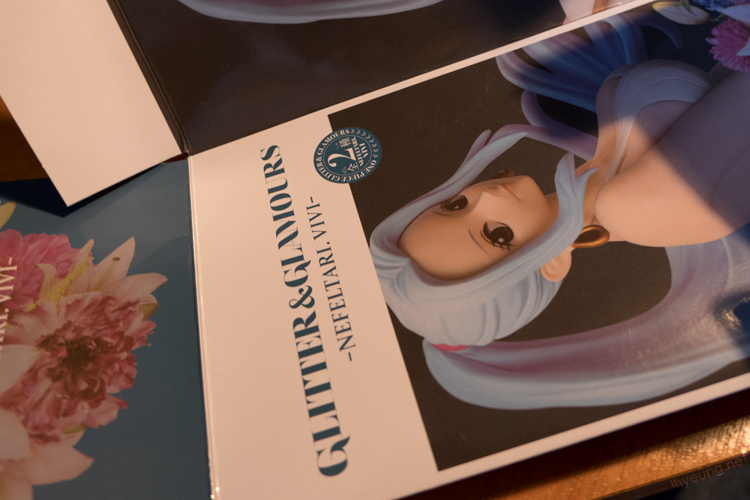 Not only that, the Japanese reads fine but if you follow the instructions that say, "Please be sure to read the warning at the bottom." There is no warning at the bottom and there should be with a whole bunch of text such as "Age 15+ Only", company information and materials it was made from.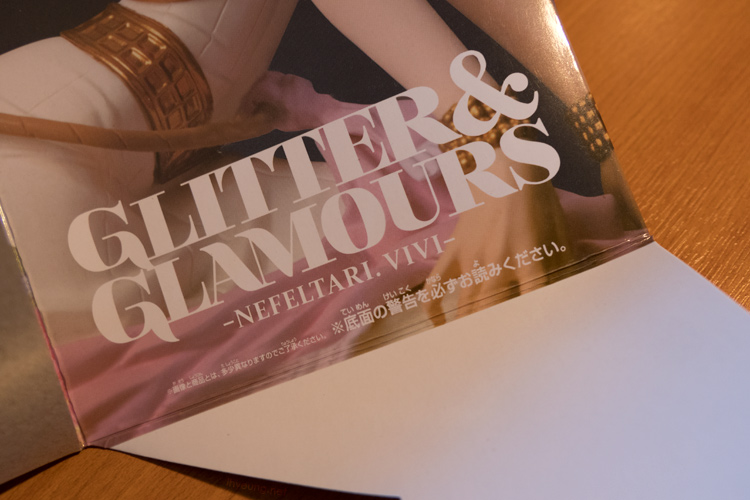 Most bootleg figures have a facial expression that looks off or completely wrong but here, Vivi looks like Vivi so that's good at least.
The paint job is also another low quality aspect of bootlegs and is evident here too because you don't see any gradients in the hair, just a single tone colour.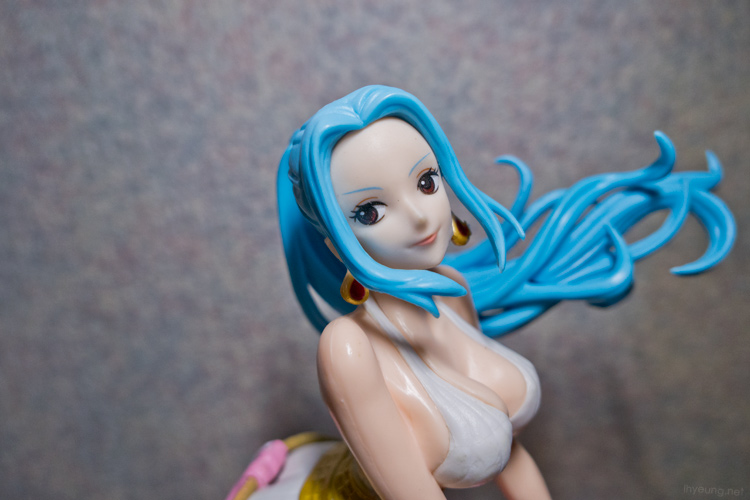 If we look at the band around her torso, you can see some of the paint spilling off onto her white dress. The lower belt should also be more extruded so that there's a gap between it and the dress.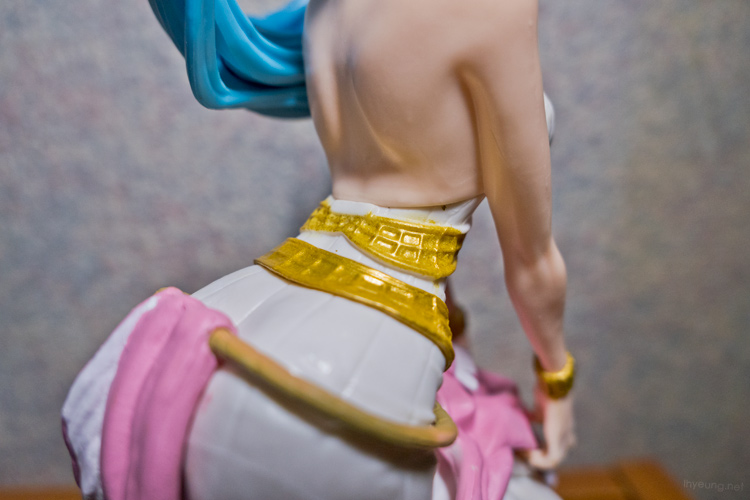 There are spots where you can see specs of paint have come off. Let's hope it's not some dodgy paint that's actually hazardous to your health.
Long joint lines that show how the body must have been assembled are also visible such as here on Vivi's dress. There are lots of black spots that seem to be dirt you can rub off...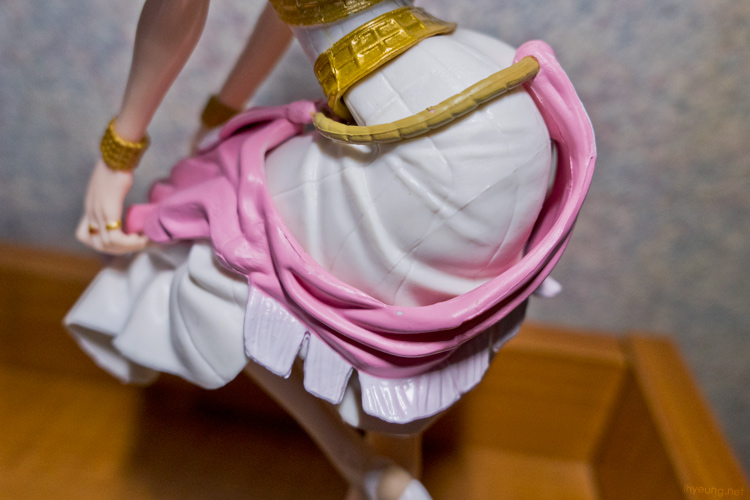 Her left heel is supposed to fit on the water spray. It doesn't here but you don't really notice something's out of place.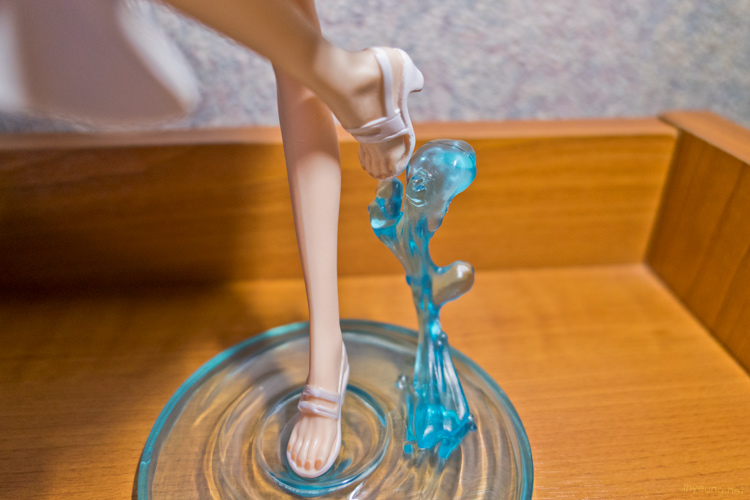 Hopefully this gives you a better idea of whether you'll go for bootleg crane game prizes like this the next time you're on an auction site like eBay and you're going to be paying more than £10 for it.
Photos of the genuine version can be found on EPA Crane Game blog or Hayate's blog which are clearly better quality.
Bootleg Characteristics
They will actually label the figure "China version".
Parts don't fit into place, particularly the base so the figure doesn't stand.
Visible joints.
Little specks of dirt all over the figure.
Poor paint work, particularly the hair with a single tone of colour instead of a gradient.
Crude sculpting i.e. lines and clothing creasings aren't as cleanly defined.
If you have the box, CraneKing and Banpresto's logos are missing from the corners.
There's no warning or any manufacturing information regarding the figure on the packaging.