How To Guide to Shopping and Importing from Japan
If you ever keep yourself up-to-date with the latest news about products in Japan I'm sure there are a lot of exclusive items you'd want to get a hold of.
So, here's a guide with a list of services I've used over the years and a number of things you should be aware of if you're in the UK.
Fees, Fees, Fees
Foreign Exchange, Customs and Courier Administration
As you know, everything in the UK is sold with VAT (Value Added Tax) which is 20% of the item value. When you import something, this is added to your items too:
Anything classified as a "gift" such as something you're sending to a friend and is over the value of £39.
A "commercial good" which is something you bought from a shop and is over the value of £15.
The total value of the goods in the package is over £135.
The only exceptions are food and books which are exempt from this.
Other than customs charging VAT on your import goods, the courier such as Royal Mail or Parcel Force will also slap on an extra "administration charge" for handling the customs clearance procedure. This has been a minimum of £20 from my experience.
It's why whenever you buy an item from overseas via a site like eBay, you often find the item underpriced to something like "1USD" to avoid custom charges! It's risky to do this of course. You can get yourself into trouble and you also won't be able to claim the full insurance that some P&P (postage and packaging) services offer such as EMS of course.
So, check what the custom fees are in your own country before importing. It will be at your own risk if you choose to use the same tactic as some oversea sellers to avoid import duty.
Postage Options
As far as P&P is concerned, EMS is the fastest but also the most expensive. Just shipping a PS3 game (or regular blu-ray disc) can cost £15 but you can get it as fast as the next day after shipping. If you don't mind waiting a month or so, some of the sites listed offer economy delivery by ship which is the cheapest at around £5 for the same item but doesn't offer tracking or insurance. SAL is a good in-between option which isn't as costly as EMS but faster than by ship taking just over a week or so.
Other than customs, admin fees and P&P, you also need to take into account the foreign currency commission charges your bank will make which, is usually in the range of 1-2%.
Costs Summary
In other words...
Import Good = Goods Price + Foreign Currency Commission + P&P + Customs Charge + Admin Fee
So, as you can see importing isn't cheap! But if you are undaunted and think it's worth it, here's a list of sites I've used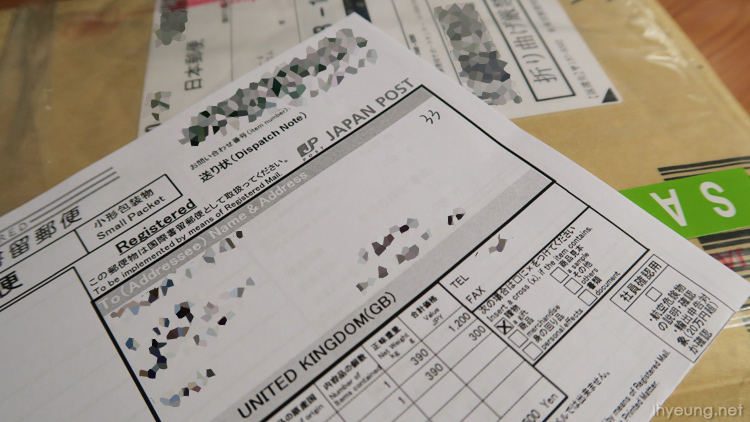 Risks
Not to be pessimistic but there's always the risk of your goods being lost in the mail of course or more likely, getting damaged. It could also be broken already if you're buying something from the market place. In such cases, you'll have a tough time trying to return or get compensation for the imported good.
For myself, I had an artbook that arrived with a small tear but fortunately, it wasn't the book itself. Still, I like to collect the little extras that come with Japanese artbooks so I was still a little sad. Then there was a Nendoroid that was no longer manufactured and it arrived with a broken part. Again, fortunately it was fixable.
Shopping Sites
In my early years of importing I used to use Play-Asia and YesAsia which are two companies based in Hong Kong. Both sites are available in English so you don't need to know Japanese.
However, times have changed a lot since then so here's some sites you can use based on my own preferences.
Note RRP means "Recommended Retail Price" which is the price the manufacturers recommend their product to be sold at. Usually shops will sell it lower than this price to compete with other stores.
Amazon Japan
In the past you could ship by economy and then have to manage the customs/admin fees yourself but, these days they offer a prepaid customs service.
Obviously just like Amazon UK, they have a huge range of goods available so if you're looking for something they will most likely have it. Not only that, the sites are available in English and any bonus items offered will also be guaranteed.
The P&P and pre-paid customs might seem expensive at first but, I think it's a better deal than alternative sites and shipping is a lot faster despite being overseas. The savings you get from Amazon's prices usually help make up for it.
Good
Huge range of goods.
Guaranteed bonus items.
Extremely fast delivery, just a couple of days from dispatch.
Don't need to be literate in Japanese.
Bad
Items can be pre-charged customs even if they are exempt i.e. items under £18 and books.
Not all goods can be shipped outside of Japan.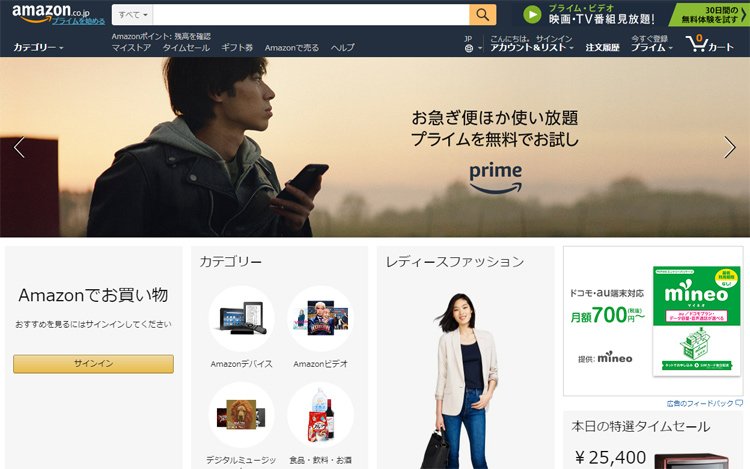 Play-Asia
This site has a lot of items available and is accurate about their stock but prices are slightly higher than RRP.
In the past, they didn't risk undervaluing their items so unlike YesAsia you were guaranteed to be slapped with a customs charge. These days they offer a prepaid customs service instead so you can at least avoid the local courier admin fees.
However, if you want the bonus items that come with goods such as an artbook or OST that comes with a game, it's not guaranteed. Sometimes you might get it but most likely you won't.
Good
Large range of goods available.
Accurate stock indicator.
Bad
No free postage.
Customs charge (if you don't choose to prepay).
Prices are higher than RRP.
You're not always guaranteed the bonus goods that come with an item.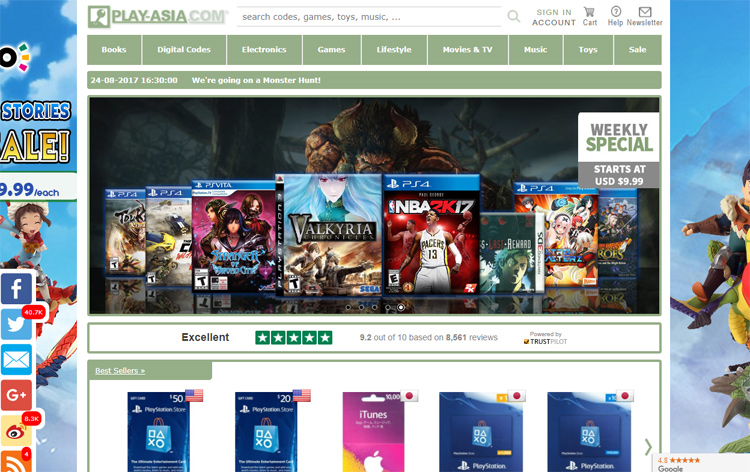 YesAsia
This used to be my first choice for importing something because they offer free shipping and as I've mentioned about customs above, they like to undervalue items with their shipping so you don't get slapped with a customs charge.
Unfortunately, they don't have a lot of Japan exclusive goods in stock. Furthermore, their prices are higher than RRP so you're probably paying the extra anyway. Not only that, items listed aren't always in stock and they take a very long time to notify you! Once it took a month before I was informed their supplier could no longer supply them!
The free Gatchapon they throw in sometimes can be a fun bonus, though!
Good
Free postage.
Undervalued items so you won't get slapped with a customs fee.
Good packaging.
Bad
Limited range of goods available.
Their prices are higher than RRP so even if you have custom charges waived you're probably paying the extra anyway.
Items aren't always in stock and they can take over a month to notify you it's no longer available despite being still listed on their site.
Standard (and free) shipping takes a long time. Can be a month or two before you get it.
No bonus items.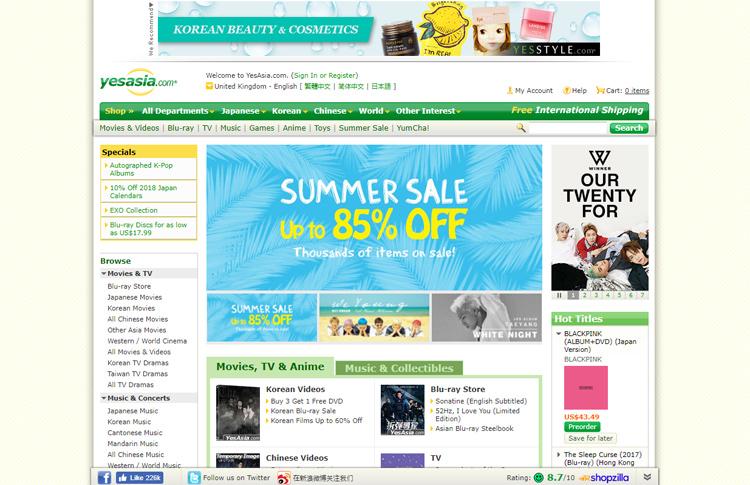 Proxy Services
Sometimes a site might just not have the Japan exclusive good you want or in the case of Amazon Japan, might refuse to ship "Japan Only" products overseas. Some sites just don't accept credit cards with foreign addresses either.
In such cases, I used to beg my penpal to help me buy stuff but, I didn't make that a habit since paying them back wasn't easy when they didn't have a Paypal account. Bank transfer was also expensive considering how much overhead you're already paying...
Enter proxy services.
These services either gives you an address for you to order yourself via a site or, just buy the item on your behalf so that you don't even have to register on the site!
On top of that you have more shops to choose from and guaranteed to get the shop exclusive bonus items that comes with the product.
Tenso.com
Tenso basically gives you a Japanese address to enter yourself on whatever site you want to order from. Once the product arrives at their warehouse you will be notified and you can pay to have it shipped to you. They also offer a consolidation service so that you can package multiple items from different shops into a single package to save a bit on shipping and save having to receive multiple packages.
The first time you register with them you have to send some form of photographic ID such as a driving license or passport. I heard you can actually censor some of the details out such as the serial number or your birth date if you're worried about ID theft or having too much details sent out. As long as the ID shows a photo of you and your residential address (the one you'll be shipping to), they seem to accept it.
Service has been good for me so far and they offer a range of shipping options too, not just the expensive (but fast) EMS. You can also edit the declarations form if you wish to take the risk...
Good
Range of shipping options.
Good consolidation service.
Can edit your customs declaration form.
Bad
Need to be literate in Japanese to use shopping sites first.
Requires photographic ID.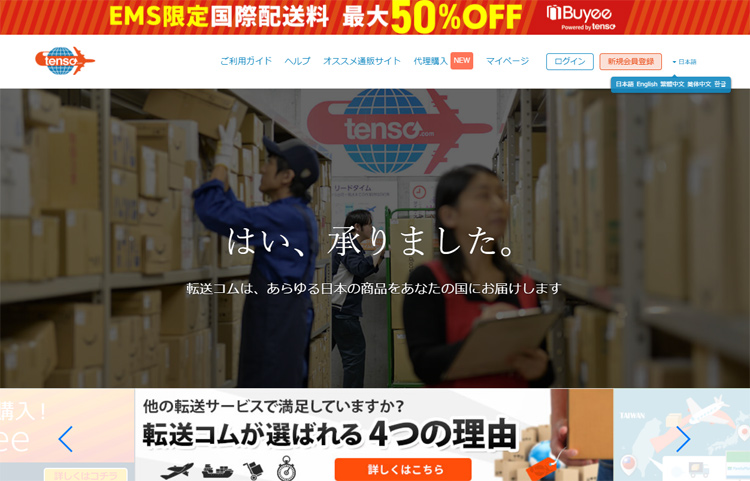 WhiteRabbitExpress.com
Unlike Tenso.com you don't actually need to be literate in Japanese to order from sites and you aren't limited to whatever sites they support.
Simply browse to the page you want on a site then copy and paste the URL then let them know the quantity you want. You're then notified when they've put the order in and then again when your item arrives.
There's a small fee for acting as your proxy of course but not as bad as Buyee.
Good
Don't have to be literate in Japanese to buy/pre-order something.
You can have buy/pre-order from any site!
Bad
Requires a valid phone number for verification.
Can't edit declaration form.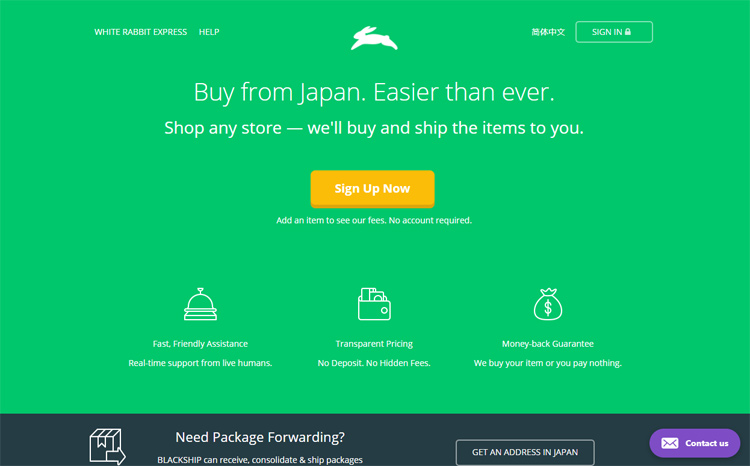 Buyee.jp
This is actually an umbrella company of Tenso.com and operates slightly differently. Unlike Tenso, they have a third party site or browser plugin you can use to buy items so you don't have to be literate in Japanese.
After installing the browser plugin, you go to the product page of sites they support, click add and they'll order it for you.
However, they are not cheap because there are so many different fees they charge!
Service Fee + Item Commission Fee + Inspection/Insurance Fee (Optional) + Seller P&P + P&P (for shipping to you)
In other words, after you've requested them to buy an item not all fees are listed. It's only after the item arrives at their warehouse you see the actual final total that includes any P&P they paid to get the item for you. e.g. Seller charges £20 for shipping. Buyee won't list and charge you this until you choose to ship your items from them. So, be very careful if you're buying multiple items such as bidding for lots of things on Yahoo Auction!
They also don't let you change the items on your declaration form unlike their parent company...
Their consolidation service isn't too good either. For example, I bought a bunch of Your Name bookmarks from Yahoo Auction which could have been grouped into "15 x bookmarks" but they were left as individual items.
Just look at how they "consolidated" these packages! They just took one big box and dumped them in which obviously increased the weight. I hate to think what would have happened if I paid for the extra "protective packaging"...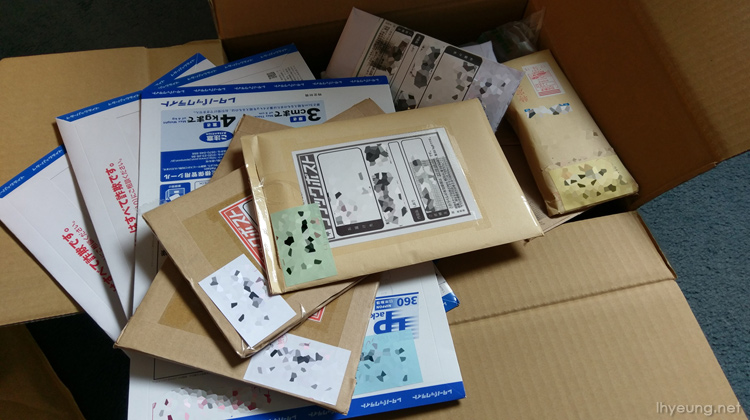 All for these small items. They could definitely have packed them in a smaller tidier package which would have reduced the weight and cost to ship it.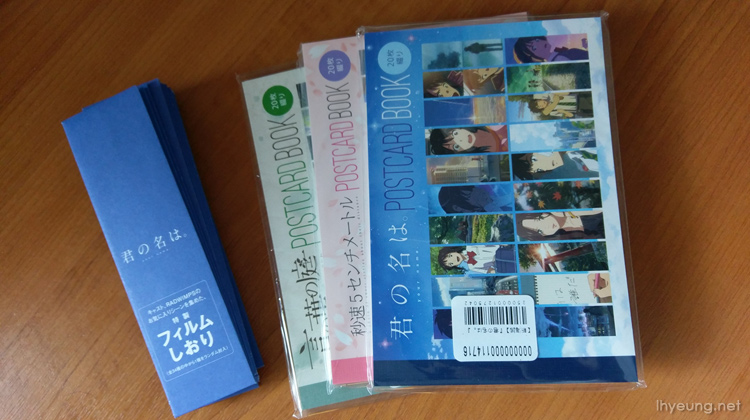 If you really must use their service for auctions, I suggest not paying the extra inspection fee because most of the auctions are "no returns" anyway so even if you were scammed or something happened, you wouldn't be able to get a refund.
It doesn't look like Buyee performs the inspection anyway even if you did pay for said type of auctions because all my packages were still sealed.
Buyee is best used as a last resort such as for Yahoo Auctions in my opinion, when not even online stores in Japan no longer sells that item you desire.
Good
You can bid on Yahoo Auctions for those extremely rare items.
Don't have to be literate in Japanese to use some popular shopping sites.
Bad
Requires photo ID like Tenso? (Can't verify because I registered using my Tenso account.)
Lots of fees that really pile up by the time you're ready to pay for shipment...
They do not show you the P&P seller charged to deliver to their warehouse until shipping time and it can bump up the final total significantly...
Can't edit declaration form..
Terrible consolidation service - just dumps all the parcels into a box!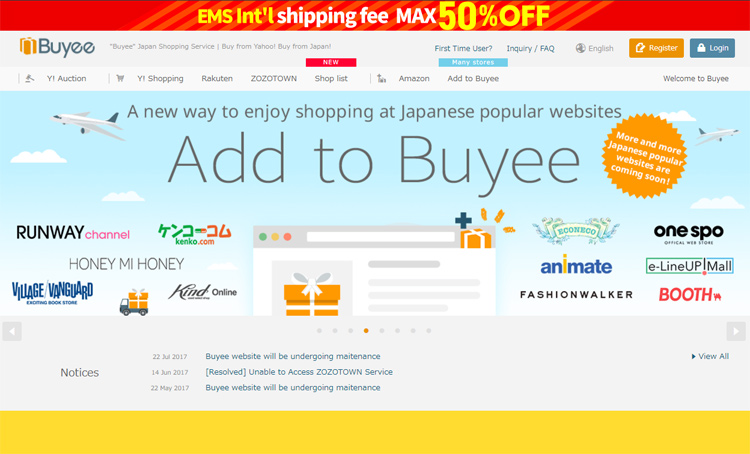 Well, hope this import guide will help make it easier for you get those exclusive goods from Japan. Happy importing ^^