Samsung to Release N510 ION Powered Netbook
Anyone who can't wait for Intel's "Pine Trail" powered netbooks (which won't be due until early next year at least) and want hardware HD video support with HDMI output can always go for ones that have Nvidia's ION chipset inside them due before the end of this year.
Samsung themselves will be releasing a selection of such netbooks sometime this month - The N130, N140 and N510. The NC510 will be the official successor to the NC10 with the following specs, according to PC Pro.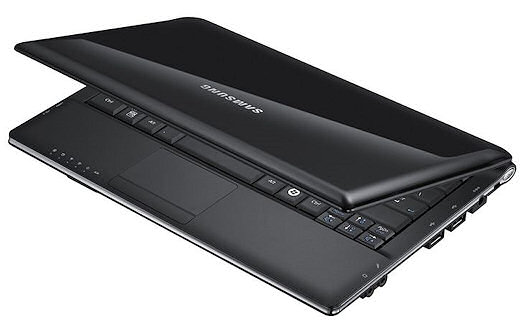 1.6GHz Atom N270 Single Core
1GB DDR2 RAM
11.6" screen with 1366x768 resolution
Nvidia ION chipset with 1080p HD video support and HDMI output.
160/250GB Hard Drive
6 cell battery with up to 11 hours battery life.
Wireless and 3G networking support.
Windows XP (Windows 7 after October 22nd).
Thoughts
I'm kind of tempted to replace the NC10 with this netbook because...
It's got a bigger screen with higher resolution support.
Up to 4 hours more battery life.
Hardware HD video support with HDMI output.
With 720p video slowly becoming the norm, it's best to have some kind of hardware support for it with the appropriate high quality output to an HDTV too.
But I'm going to have to see how much it will cost. I'm guessing it will be beyond the £400 price point considering how much the NC20 currently costs unless they do a price slash. That will be cutting too close to full sized laptops that offer better performance to be honest, though.
I'm also wondering if Intel's Pine Trail will be faster in overall system performance... Guess I could at least try it out until their rival machines are out.