Professor Layton and The Eternal Diva Trailer
Looks like the upcoming Professor Layton movie, due on December 19th, finally got a proper subtitle. It's now called "The Eternal Diva" instead of "The First Movie".
As far as the story goes... One day, Professor Layton receives a letter from his former student and opera singer Jenice Quatrain. She tells him that her close friend Milina who had died one year ago had suddenly re-appeared as a seven year old girl who claims she has gained "eternal life". Now, a mystery solving contest goes under way and the prize will be eternal life.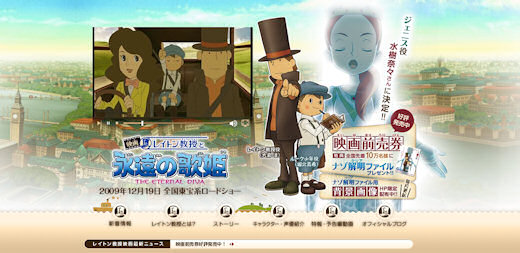 Turns out Mizuki Nana (White Album, Rosario + Vampire) will be voicing Jenice the opera singer which seems fitting because of her singing talent. I wonder if this will make it overseas considering how well the game's been selling?