Hong Kong TVB Channel Gets a Reference in Canaan
Haven't really been watching or playing much lately but, decided to give "Canaan" a try because of all the good things I've heard about it. Then I spotted the TVB logo on the Air Caina TV in episode one...
The scrolling Chinese headline barely made sense to me. If "Engrish" is a term for bad English then what's a term for bad Chinese I wonder? That said, it's not as bad as hearing Anime fans spouting random spews of Japanese though.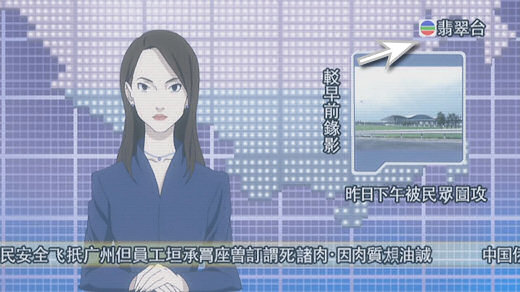 TVB's Chinese isn't this bad...
The character designs reminded me of Type-Moon's Fate/Stay Night and Tsukihime... And indeed they're all drawn by the same designer, Takashi Takeuchi.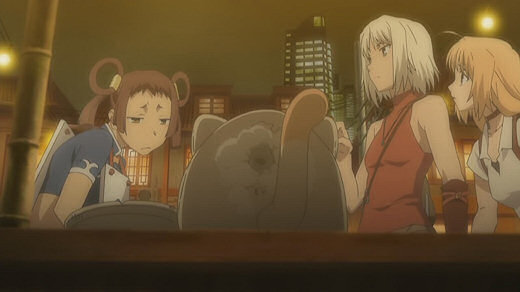 That's one way to win a stuffed doll.
I'm not too impressed by the show so far because the characters feel too generic and the scenarios over-dramatic but, it's definitely got some funny touches in between all the action. Maybe I'll keep watching.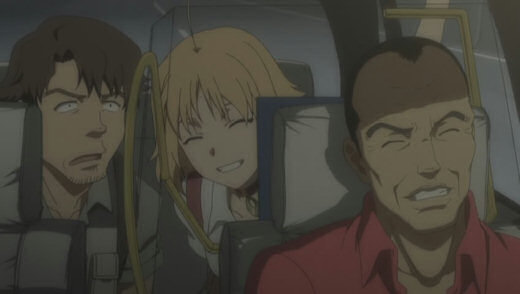 Staff must be a fan of Sega's Crazy Taxi.