Evangelion 1.11 Movie, Small Changes and Additions
An increment in the first decimal place in computer software version numbers usually mean a large number of changes have been made, few being significant new features but not enough to give the original design a complete overhaul.
In this case, I don't think it's true of Gainax's Blu-ray release of Evangelion 1.11 (also available on DVD) because apart from providing you with the standard Full HD 1080p resolution and TrueHD 6.1 surround sound, it only extends the original 1.01 movie's 98 minutes by a "massive" 3 minutes of new scenes - A lot less than the extra 30 minutes FFVII Advent Children Complete gives you.
Well, it does also provide you with brighter images and it's the first Blu-ray disc to be encoded with Sony's new "Super Bit Mapping for Video (SBMV)" software technology that makes colour gradients look smoother but, only if you have a player that supports it.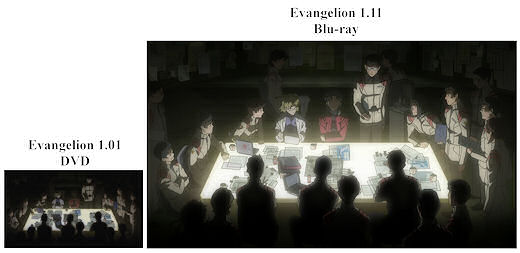 Anyway, back to the new scenes... So where do they come in?
Very close to the start of the movie there's a brief scene of Misato driving her car to go pick up Shinji.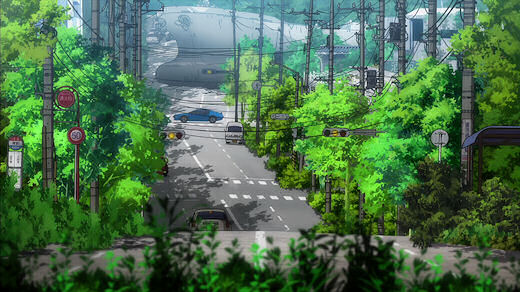 Then after the bombing, there's a longer new scene showing Misato and Shinji heading to the NERV base. Misato's glad her new car still moves but finds it odd Shinji isn't asking what the giant being was or what was going on. In reply, Shinji says that he wasn't expecting any answers and had only come along under his teacher's instructions. Laughing a little at how he didn't seem like a little boy at all, she tells him the being was an unknown entity known as an "Angel".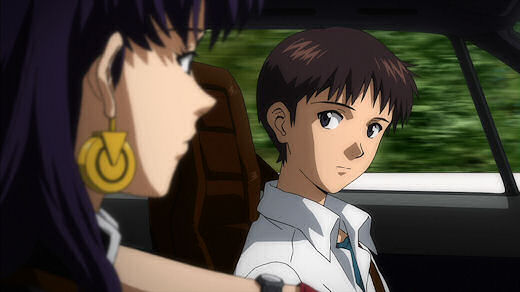 Immediately after that, there is a new scene showing the Fourth Angel regenerating itself with Gendou explaining in the background they're here to annihilate humans for eating the Forbidden Fruit. Then during the point where Shinji is being convinced to pilot EVA-01, there are a few extra shots of the NERV staff looking at him.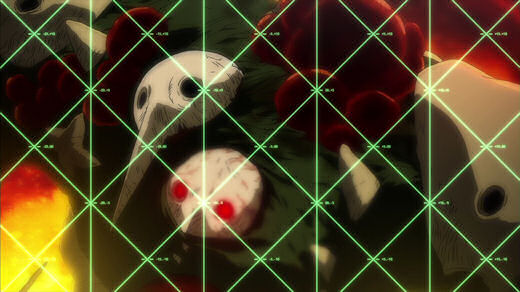 It very much appears Gainax is trying to round off the movie with these changes so that anyone who hasn't watched the show before, will know what's going on. In the end, I don't think it's worth buying again if you already have the original 1.01 DVD and viewing the movie at its best on your HD TV isn't your concern.
Looking forward to the second movie's 2.01 release! Wonder if Gainax will pull off another 2.11 this time?