Guitar Hero III Legends of Rock Review
Decided to pick up Guitar Hero III for the Wii because the whole controller game package was going for half price at HMV and I haven't played the Wii for a long time. Well... Maybe besides the fortnightly Mario Kart competition but they don't last long.
I never went for it because it was expensive and the songs just didn't seem like my kind of music but thought I'd take this opportunity to try it.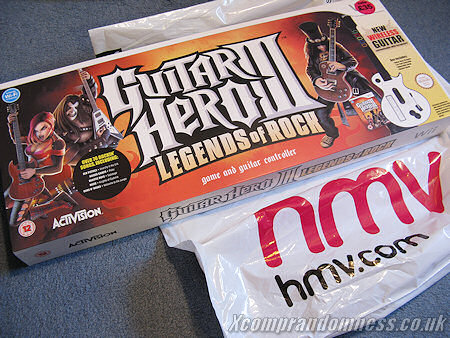 Here's the dedicated wireless controller which lets you plug in the Wiimote from the back. You can actually play the game using the Wiimote itself if you wanted to.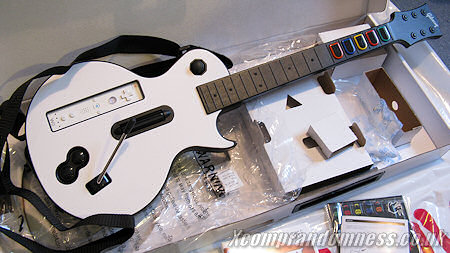 Comes with a pack of stickers but if you want to change the faceplate, you'll have to buy them separately.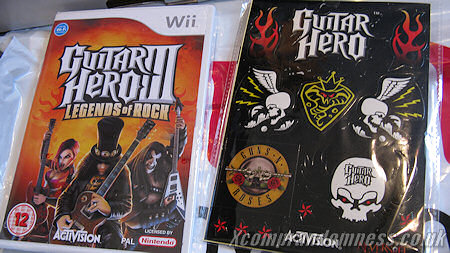 Freshly stamped box too.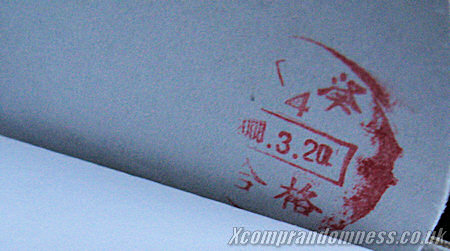 Just like any other rhythm game, you must time your key presses to notes sliding down the screen only this time, you have to hold down the buttons as if you're playing a guitar then flick another button to play the notes. During long glowing bars, you can waggle the "Whammy" bar on the controller to gain some "Star Power" which helps boost your points temporarily if you point the guitar upwards or just shake it. If you're battling the other Guitar Heroes, you'll also have power ups which are activated by tilting the guitar controller upwards or just simply wagging it.
Hitting buttons in combination like a guitar takes some getting used to compared to the regular rhythm game of course but with only three buttons to deal with on easy mode, it doesn't take long. The difficulty can raise up to 5 buttons and it becomes increasingly hard to time them right as the notes are packed closer or combined together. I doubt DJMP fans will be disappointed.
However unlike DJMP, which actually feels as if you're playing the song, GHIII doesn't feel like you're part of the band because there are no sounds corresponding to your key timings. Instead, it sounds as if you're just hitting the keys in time to keep the guitar track playing in the background. Making a mistake mutes it. The only immersion is well, getting the timing right when there are plenty of notes flooding your way.
On the presentation side of things, you can choose a "Guitar Hero" which can also be customised with outfits that you unlock as you earn cash and buy them at the shop. The character models and stages generally look as great as they can get on the Wii lacking the smoothed anti-aliased edges and lighting effects the PS3 and Xbox360 versions have of course. They are still fine to watch but I found the 2D animations in-between stages of the "story" very poor, lacking detail and texture.
Guitar Hero isn't bad but, songs are important to a rhythm game and most of them I couldn't get into. It would be great to have an Asian song selection for these games.
Time Played 6 hours
Good
Fun guitar controller.
Selection of "Guitar Hero" characters to choose and customise.
Replayability with offline and online scoreboards.
Good 3D models for the Wii.
Bad
Ugly cutscenes.
Doesn't feel like you're actually playing most of the time.