160GB Toshiba Store Alu 2.5" Mobile Hard Drive
Decided to buy myself a portable hard drive to back up all the photos and short videos I've been taking with the Canon A720 IS. Originally thought of buying another 32GB flash drive but, they're too small because I've accumulated over 40GB of photos since getting my first 2MP digital camera. So, I went for this small budget 160GB Toshiba costing £40.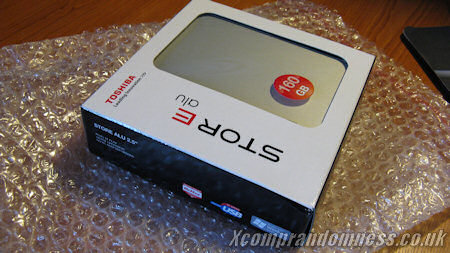 Very simple design. Aluminium casing, no fan so it's fairly quiet and there's also no external power adaptor required.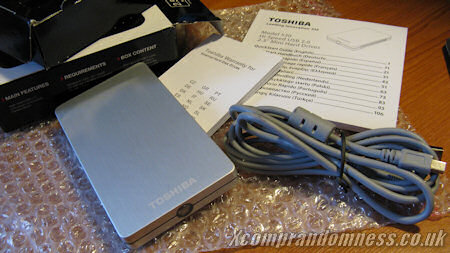 It comes with a split USB cable and the hard drive itself has a mini USB 2.0/1.1 port. It should power up once you have one of the USB connectors plugged in like it did on my PC but if it doesn't, you'll have to plug both connectors at the other end to power it. There is a separate power supply sold separately apparently.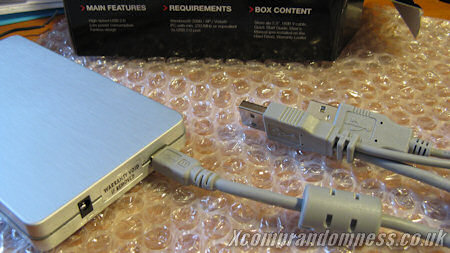 The big circular LED lights up blue when idle and red when it's active.
Kind of worrying when you unplug the drive and hear the disc suddenly spin down with a whirl. Makes you wonder if the data is lost... And sometimes when I plug in the drive with a single USB port only, it won't start up and make repeated clicking noises. I then have to re-plug it again a few times before it would work.
However, I found using two USB ports with the provided cable resolves the problem.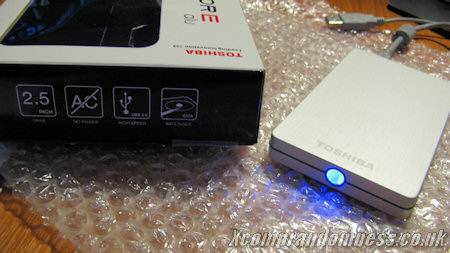 Comes with McAfee Internet Security which again, is a one year free trial. Then you have to pay annually.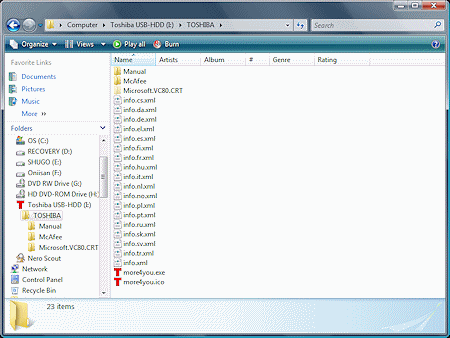 Under Windows Vista, it's pretty fast at an average of 19 MB/s, taking just under 10 minutes to transfer one 10.6GB folder of photos and short videos. For bigger files such as ISOs,it wrote at an average of 40MB/s taking just under 3 minutes to transfer a single 5.6GB file.
The full specs are...
Dimensions, W74 x H14 x D123 (mm)
Weight, 176g
Interface, USB 2.0/1.1
Max Transfer Rate, 480Mbps
Cache, 2MB
Power Requirement, 4.75W
I probably should have bought a drive with a built-in hardware encryption such as the Buffalo Mini Station. Saves using encryption software should I have the need but I guess with software, you have more choice about the kind of security algorithm used.