JLPT Study Guide and Mock Test Books
I've been thinking about taking the JLPT for a while now because the official certification for my self-learned Japanese should come in handy if I ever work in Asia or at least for a company that has branches in Japan. I still haven't done so yet because I'm not too confident about passing and I have to go all the way down to London to take it.
I told my Japanese penpal who is a voluntary teacher for foreign students in Japan and she kindly sent me these two guide books costing around £10 each.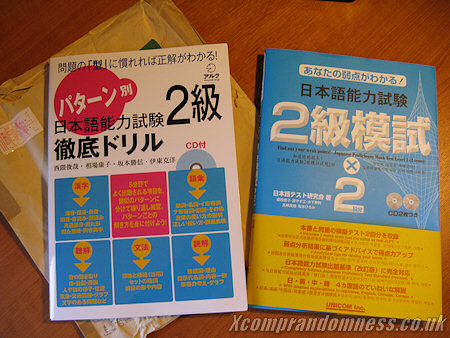 Both come complete with answers and audio CDs for the listening comprehension questions.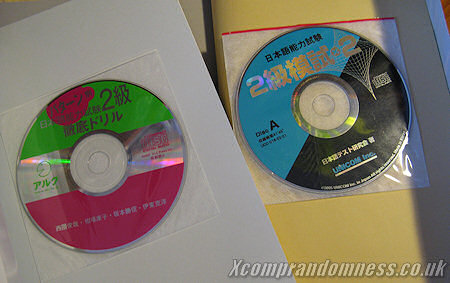 The white book on the left, パターン別 日本語能力試験2級徹底ドリル claims there are patterns in the tests and that once you know them, you'll know the answer right away... It's filled with drills that focuses on these patterns in each unit.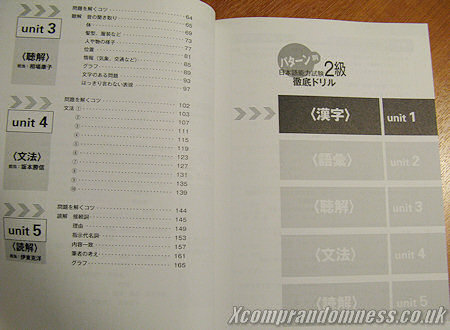 But I still think it's down to vocabulary in the end.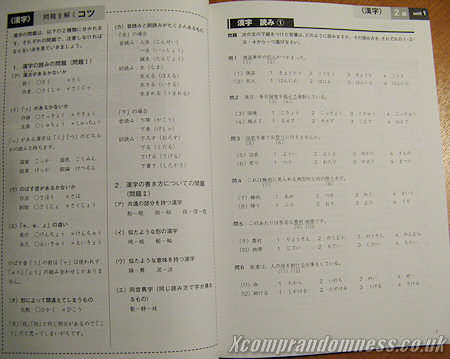 The other blue book あなたの弱点がわかる! 日本語能力試験 2級模試 contains two full mock tests with a comprehensive answer and marking scheme at the back in English, Chinese and Korean. It even gives you study strategies to improve on your weaknesses. This book is probably more helpful and practical out of the two.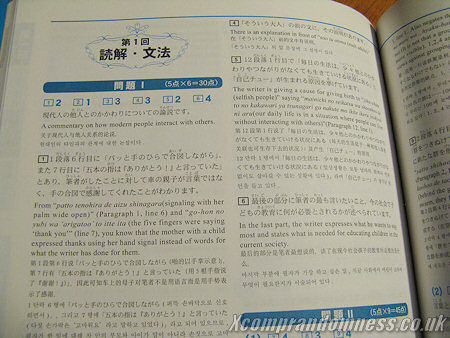 Putting my one year's worth of learning Japanese to the test , I found the reading comprehension questions quite straight forward - With a few mistakes. I ended up reading the particles and words together which got me confused.
Listening was the toughest because you're only allowed to listen once and some of the conversations don't give you a direct answer. Instead, you have to listen closely to pick out the important hints and then using those, you have to work it out. - Well, at least from these mock questions anyway.
I doubt watching Anime will help pick up
For example, "What time is it overseas?"
A: Do you call your overseas relatives sometimes?

B: Yes, once every fortnight.

A: It can be pretty hard when their time is different from Japan isn't it?

B: It is. I have to count forwards in time. For example, it's 7pm in Japan just now. Over there it's 8  hours slower so...
I "like" the short music they stick in just before the second part of the test which has no picture aids. Now I know what I'm in for for the listening comprehension part.
So, will I still be taking the test? I managed to score around 70% (287/400) in the mock tests so I think I might go for it anyway since you don't have to pass each section individually.
Interesting to see they're adding in a fifth level this year and re-adjusting level one for higher level students.