Full Metal Alchemist - Prince of Dawn, Wii
Looks like Full Metal Alchemist is getting it's own adventure game on the Wii sometime this summer according to Game Watch.
FFXIII director Mutomu Toriyama will be responsible for Akatsuki no Ouji's original story scenarios which, links to volume 16 of the Manga and includes some new original characters too. Being an "adventure" visual novel style game, the player will mainly be speaking with characters dotted around Central City to progress the story but will also be playing a collection of mini games.
Maybe this is the reason for FFXIII's delays.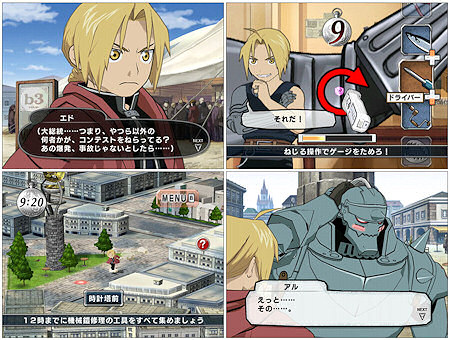 Haven't really enjoyed the FMA games so far besides maybe the GBA ones (which I wrote scripted guides for) but, maybe I'll watch the Anime remake next month when it's on.