Persona Pendants During the Dark Hour
Last time I couldn't really figure out why the pendants had disappeared off the Atlus D Shop but, it looks like you can only order them during the "Dark Hour" at site which is between 00:00 - 01:00 JST. You'll know it's that time when the banner and background's gone dark so drop on by for a closer look at the 92.5% real silver pendants if you're interested. It states they're P4 related but I think they can be used for any Persona title.
They're not cheap either mind you... Especially with the current economic climate and the low exchange rates.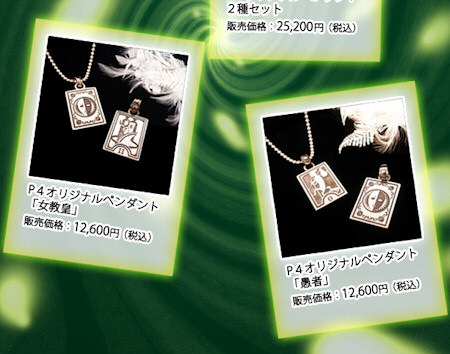 There are two versions of the pendant which you can also buy as a set. You can either choose to have a ball or linked chain. The first version features "The Fool" arcana, representing the main male protagonist and has a hermitite gem embedded on the chain.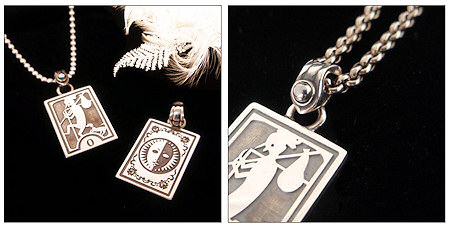 The second version is the "High Priestess" (which is Yukiko Amagi's arcana) and comes with an embedded red zirconia gem instead.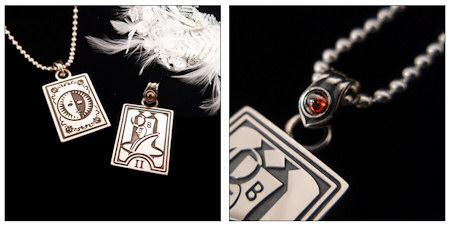 I think this would look good with casual clothing.